A heartfelt revolution inspiring us to embrace a low-sodium lifestyle to outsmart hidden sodium
The heart health has become a growing concern. The World Health Organization (WHO) reports that cardiovascular diseases (CVDs) account for approximately 17.9 million deaths annually, representing a staggering 31% of all global deaths1. With such alarming statistics, the need for effective strategies to improve heart health has never been more urgent. One crucial factor that has a profound impact on heart health is sodium intake.
Recent studies have found a strong correlation between high sodium consumption and increased risk of heart disease, stroke, and other cardiovascular issues. In response to this evidence, numerous health organizations, including the American Heart Association (AHA) and WHO, have emphasized the importance of reducing sodium intake as a means to promote heart health.
The good news is that a low-sodium revolution is already underway. An inspiring movement of health-conscious individuals is taking charge of their well-being by reducing sodium intake and embracing a heart-healthy lifestyle. As public awareness grows, more people are making better food choices, experimenting with flavourful alternatives to salt, and advocating for healthier options in restaurants and grocery stores.
Join us as we explore the world of low-sodium living and the benefits of reduced sodium intake backed by science based facts, uncovering hidden sources of sodium, and providing practical tips for embracing a heart-healthy diet. Together, we can contribute to a healthier future for ourselves, our families, and our communities.
Sodium, primarily consumed in the form of salt, plays a significant role in maintaining the balance of bodily fluids and regulating blood pressure. However, excessive sodium intake has been linked to a higher risk of heart disease and stroke. This comprehensive guide will delve into the importance of reducing sodium intake, offering practical solutions to help you achieve a healthier heart.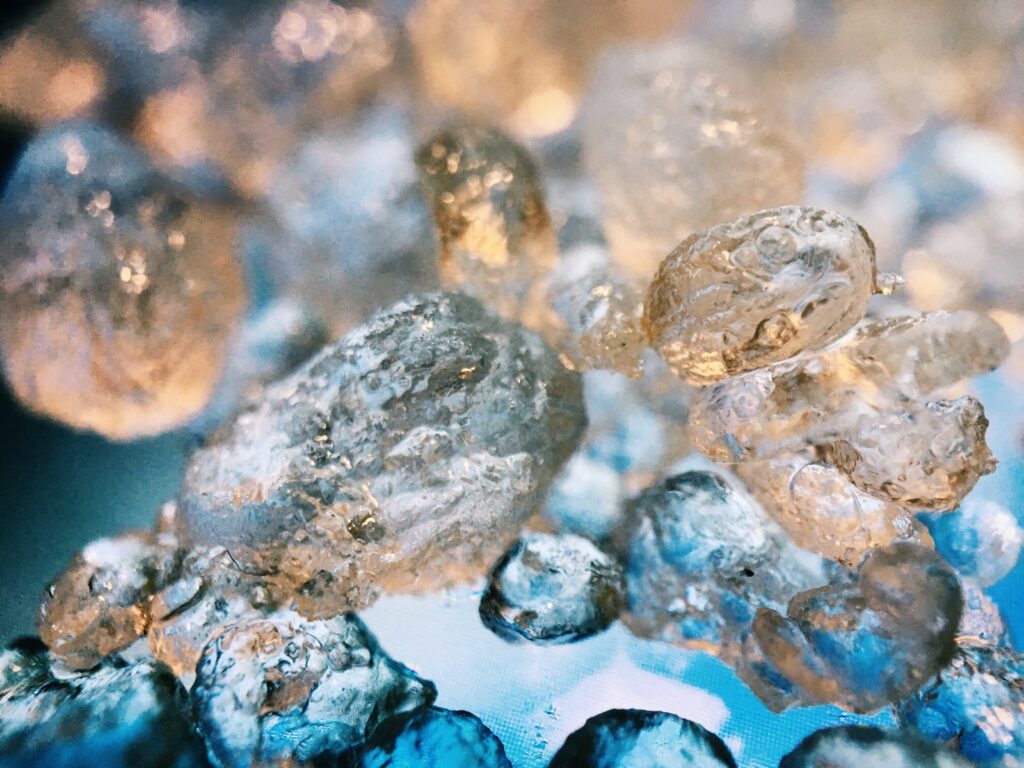 Hidden Sources of Sodium in Your Diet
According to the American Heart Association (AHA), the ideal daily sodium intake for most adults is no more than 1,500 milligrams (mg), while the maximum limit should not exceed 2,300 mg. Unfortunately, the average American consumes about 3,400 mg per day, well above the recommended limit. Understanding your daily sodium requirements can help prevent heart-related health issues and promote overall well-being.
While table salt is the most obvious source of sodium, it's essential to be aware of hidden sodium sources in your diet. Here are some common culprits:
Processed foods: Canned soups, frozen dinners, and packaged snacks are often loaded with sodium.
Restaurant meals: Dining out can be tricky, as many dishes contain high levels of sodium.
Breads and rolls: Surprisingly, many bread products have a considerable amount of sodium.
Condiments and sauces: Ketchup, soy sauce, and salad dressings can significantly contribute to your daily sodium intake.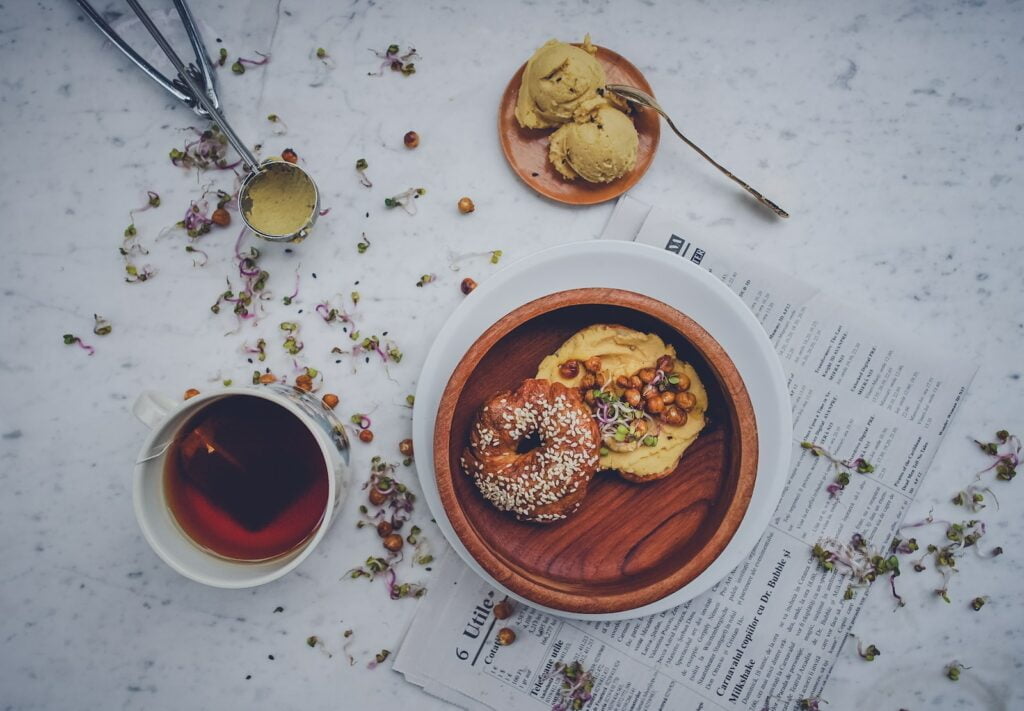 A low-sodium lifestyle & flavourful substitutes for salt
Reducing sodium intake may seem daunting, but these practical tips can help you make lasting changes to your diet:
Cook at home: Preparing meals from scratch allows you to control the amount of sodium added to your dishes.
Read food labels: Check the sodium content of packaged foods and choose lower-sodium options.
Select fresh ingredients: Replace processed foods with fresh fruits, vegetables, and lean proteins.
Season with herbs and spices: Enhance the flavour of your meals without added sodium by using a variety of herbs and spices.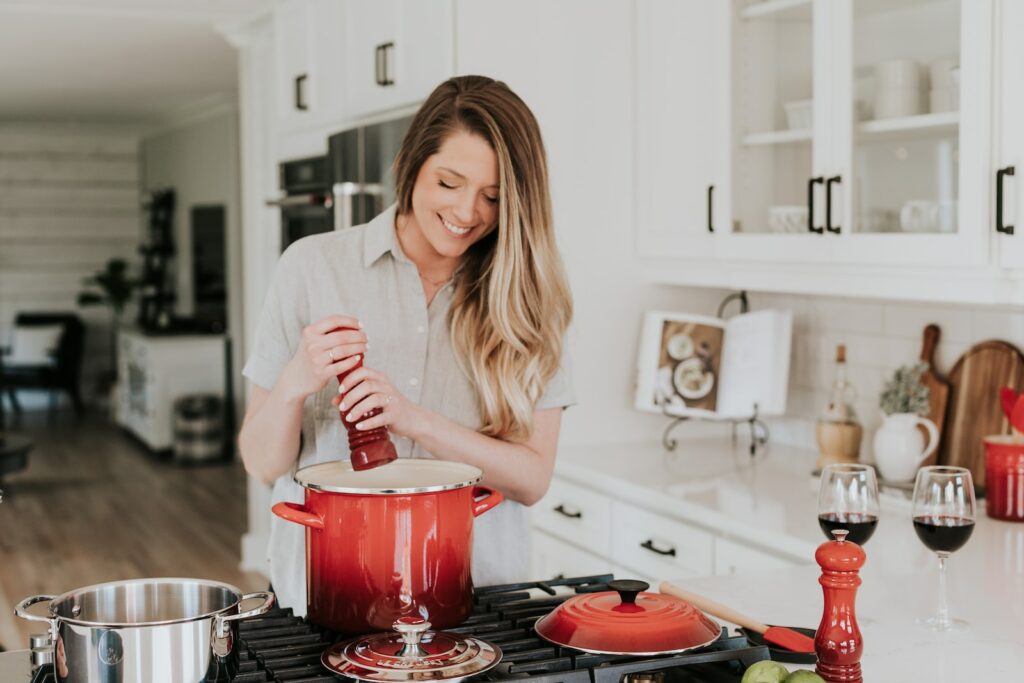 Consider these salt alternatives to add flavour to your meals while reducing sodium intake:
Lemon juice or zest: A squeeze of lemon or a dash of zest can brighten up the taste of your dishes.
Herbs and spices: Basil, oregano, parsley, and thyme can provide flavor without adding sodium.
Vinegars: Balsamic, red wine, and apple cider vinegars can add tanginess and depth to your meals.
Garlic and onions: These aromatic ingredients can enhance the flavor of your dishes without the need for extra salt.
Embracing a low-sodium diet can have a profound impact on your heart health:
Lower blood pressure: Reducing sodium intake can help lower both systolic and diastolic blood pressure, reducing the risk of hypertension.
Decreased risk of heart disease: A low-sodium diet can decrease the risk of developing heart disease by reducing arterial plaque build-up and promoting better blood flow.
Reduced risk of stroke: Lowering sodium intake can contribute to a decreased risk of stroke by reducing the pressure on blood vessels in the brain.
Improved kidney function: Less sodium can help decrease the strain on your kidneys, reducing the risk of kidney disease.
Adopting a low-sodium lifestyle is crucial for maintaining a healthy heart and reducing the risk of heart disease, stroke, and kidney problems. By understanding your daily sodium requirements, being mindful of hidden sources, and incorporating practical tips for reducing sodium in your diet, you can make significant strides toward better heart health.
Remember, small changes can lead to big results. By gradually incorporating these strategies into your daily routine, you will not only improve your heart health but also enjoy a more flavourful and satisfying diet.
Stay committed to your low-sodium journey and take advantage of the numerous health benefits that come with a heart-healthy lifestyle.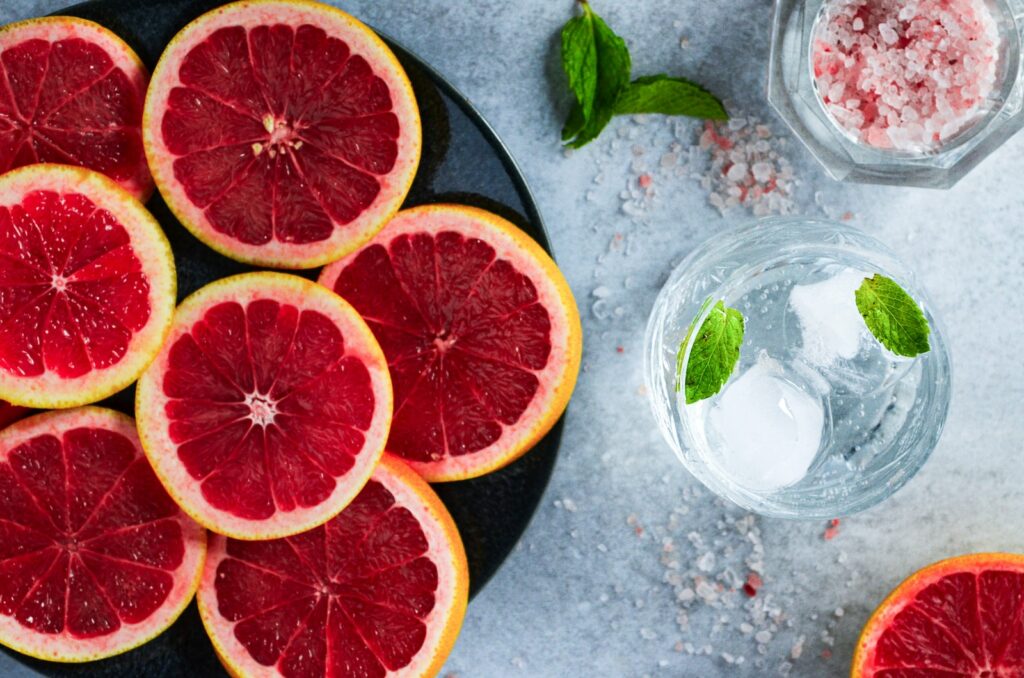 A holistic approach to low sodium intake
To ensure that you're effectively reducing your sodium intake and reaping the benefits for your heart health, it's crucial to monitor your progress. Here are some methods to help you track your sodium intake:
Keep a food journal: Document the sodium content of everything you consume throughout the day. This practice will not only help you stay accountable but also identify areas where you can further reduce sodium intake.
Use mobile apps: Several nutrition tracking apps can help you log your daily sodium consumption, providing a convenient way to monitor your intake.
Consult with a healthcare professional or registered dietitian: Regular check-ins with a healthcare professional or registered dietitian can help you stay on track and provide guidance tailored to your unique needs.
Potassium plays a crucial role in counterbalancing the effects of sodium on blood pressure. A diet rich in potassium can help relax blood vessel walls and reduce the negative impact of sodium. Here are some potassium-rich foods to incorporate into your diet:
Fruits: Bananas, oranges, apricots, and melons are excellent sources of potassium.
Vegetables: Leafy greens, sweet potatoes, and tomatoes can help boost your potassium intake.
Legumes: Beans, lentils, and chickpeas are not only rich in potassium but also provide fiber and protein.
Low-fat dairy products: Yogurt and milk are great sources of potassium and can contribute to a balanced diet.
By incorporating potassium-rich foods into your daily meals, you can further support your heart health and complement your efforts to reduce sodium intake.
While reducing sodium intake is an essential step towards better heart health, it's crucial to adopt a holistic approach that encompasses various aspects of your lifestyle. Consider incorporating these habits to further support your heart health:
Regular exercise: Engaging in moderate physical activity for at least 150 minutes per week can help strengthen your heart and improve circulation.
Maintain a healthy weight: Achieving and maintaining a healthy weight can reduce the risk of heart disease, high blood pressure, and diabetes.
Limit alcohol consumption: Moderate alcohol intake, as excessive alcohol consumption can increase blood pressure and contribute to heart disease.
Manage stress: Utilize stress management techniques such as meditation, yoga, or deep breathing to reduce the impact of stress on your heart.
By embracing a comprehensive approach to heart health that includes reducing sodium intake, you'll be well on your way to a healthier, happier life.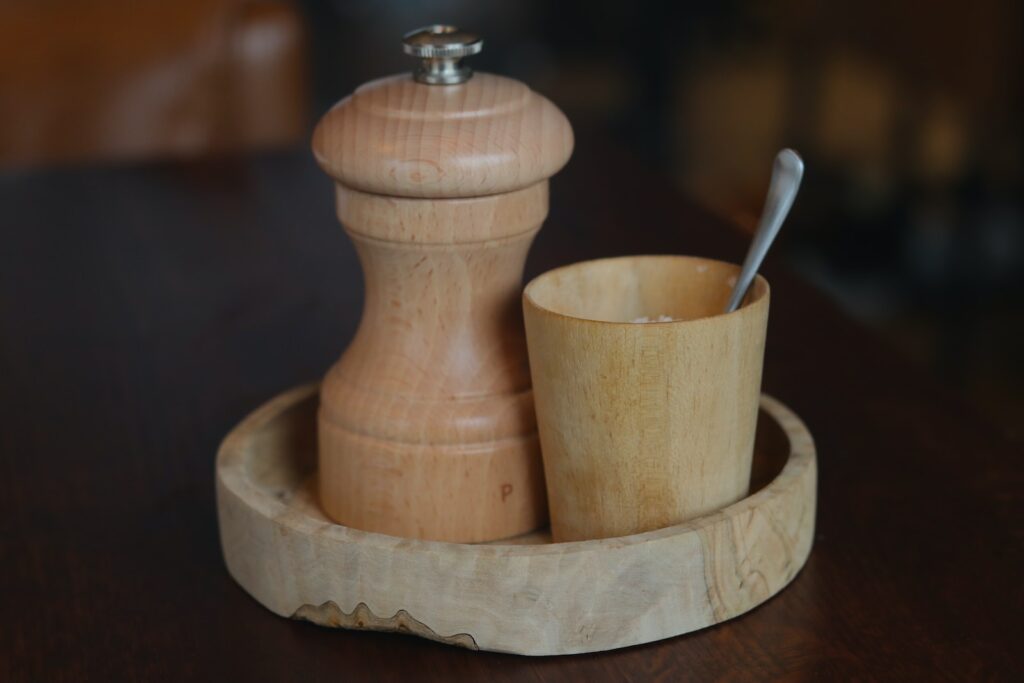 Building Support Networks for a Low-Sodium Lifestyle
Embarking on a low-sodium journey can be challenging, and having a support network in place can make a significant difference. Here are some tips to help you build a supportive community:
Share your goals with family and friends: Communicate your intentions to reduce sodium intake and explain how it can benefit your heart health. They may even join you in adopting a healthier lifestyle.
Join online forums or support groups: Connect with others who are also committed to a low-sodium lifestyle, share experiences, and exchange ideas and recipes.
Cook with others: Plan low-sodium cooking sessions with friends or family members to experiment with new recipes and discover flavourful alternatives to salt.
Encourage workplace wellness: Advocate for healthier food options in your workplace, or start a lunchtime walking group to promote heart-healthy habits among colleagues.
By fostering a supportive environment, you can maintain motivation, stay accountable, and make lasting changes that benefit your heart health.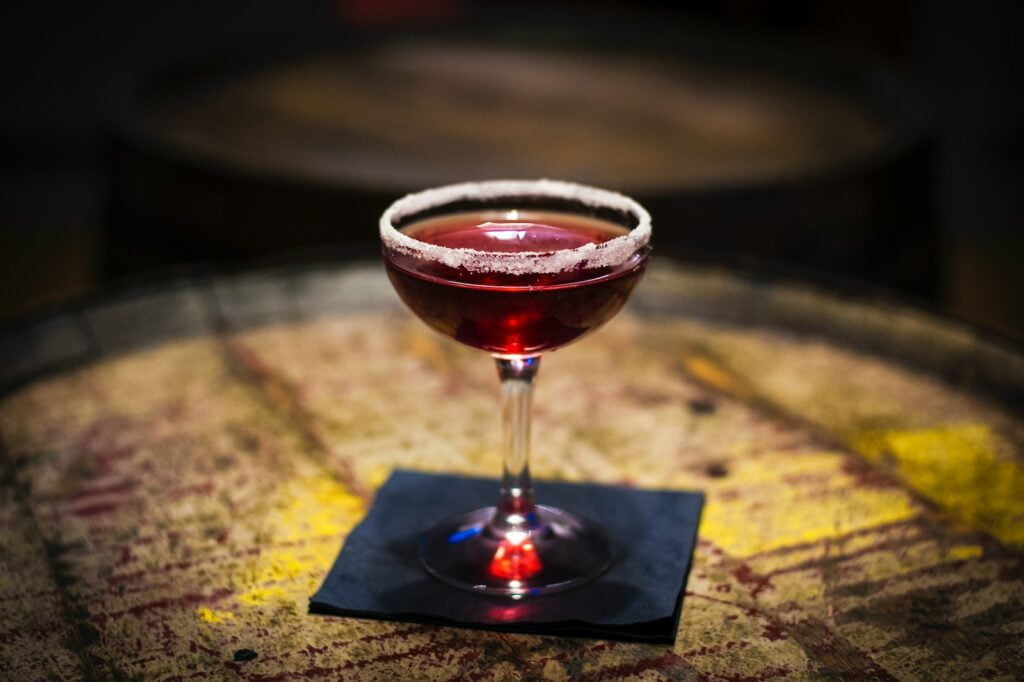 Debunking Low-Sodium Diet Myths
Misconceptions about low-sodium diets may deter some people from reducing their sodium intake. Let's debunk some common myths:
Myth 1: Low-sodium diets are bland and tasteless.
Fact: With the variety of herbs, spices, and other flavourful alternatives available, a low-sodium diet can be just as satisfying as a high-sodium one.
Myth 2: Only people with high blood pressure need to worry about sodium intake.
Fact: While those with high blood pressure should be especially vigilant about sodium intake, everyone can benefit from a diet with a moderate amount of sodium to maintain heart health.
Myth 3: Sea salt is a healthier alternative to table salt.
Fact: Although sea salt may contain trace minerals not found in table salt, both types of salt have the same sodium content. It's essential to moderate your intake of any type of salt.
By dispelling these myths and embracing the truth about low-sodium diets, you can make more informed choices and confidently pursue a heart-healthy lifestyle.
In conclusion, reducing sodium intake is a critical component of maintaining a healthy heart and reducing the risk of heart disease, stroke, and other health issues. With a comprehensive understanding of sodium requirements, hidden sources, and practical tips for cutting back, you can confidently embark on your low-sodium journey. By incorporating potassium-rich foods, exercising regularly, and building a supportive community, you'll be well on your way to better heart health and overall well-being.