A brand new Rich Woman Masterclass, Your Style Renaissance – the style show for the mature figure is launching today.
Rich Woman Magazine Style Editor and Certified Style Coach, Elinor Salter will show you how you can take your style to the next level with weekly videos focusing on all your style needs.
What Will I Learn?
The latest style trends
The art of layering
How to accessorise
How to spring out of your style rut
Where to shop each look
Tips on navigating the wedding seasons
How to look stylish while exercising
And lots more!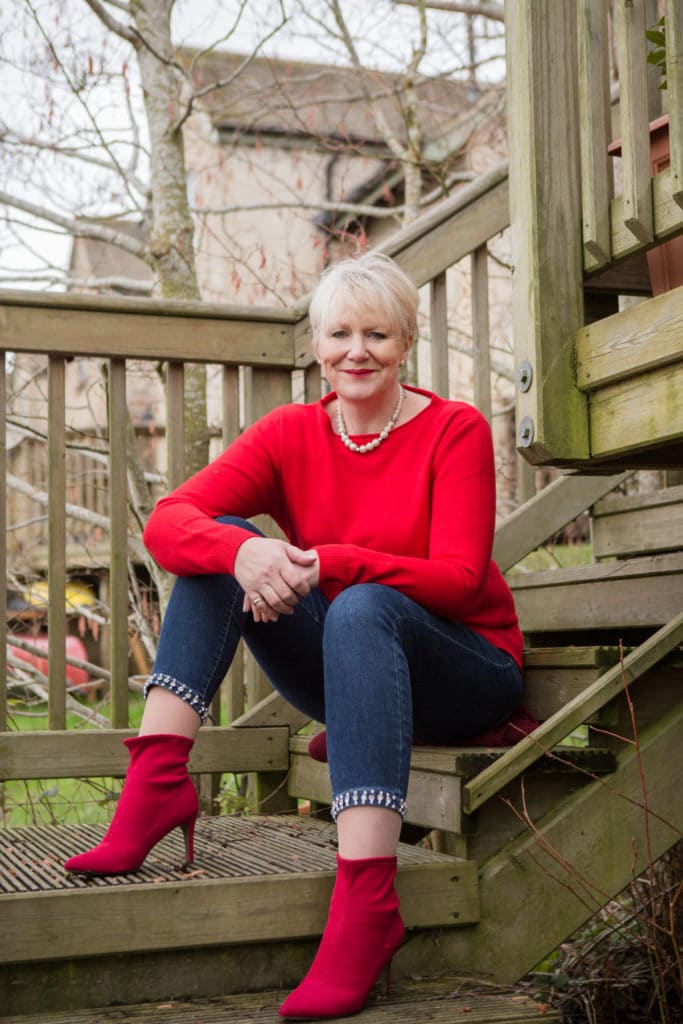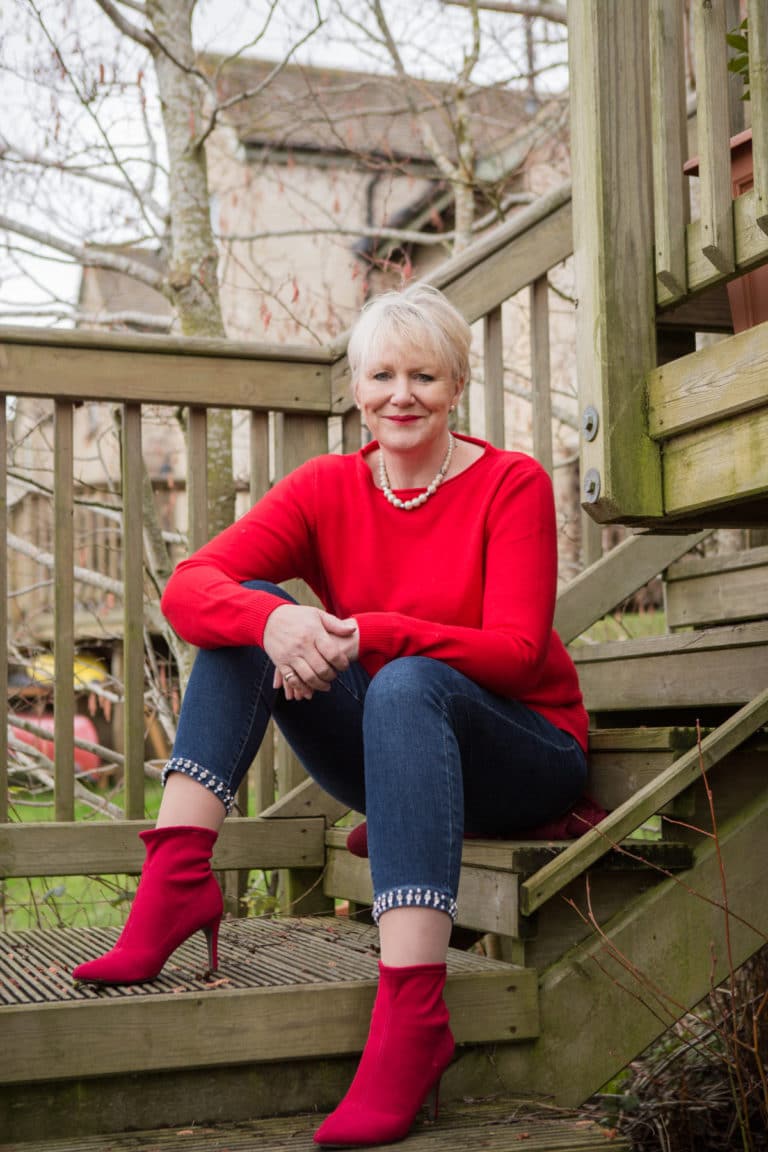 About Elinor
Style Editor Elinor Salter is an internationally celebrated stylist, known for her holistic approach to Fashion. In her Rich Masterclass, Elinor teaches you how to find your personal style and build a signature midlife style, all bespoke to your unique personality and lifestyle.
Passionate about helping women find who they once envisaged they would be, Elinor breaks down the solution for great style into easy steps, from building a capsule wardrobe to exuding confidence day in, day out.
A certified and licenced Stylist, Elinor believes that style can not be bound by age, trend or shape. but instead is about sensuality, femininity, passion, confidence.
Available for free!
This new masterclass is available completely free with the first episode airing on Monday 26 May 2021 (6pm UK Time(, watch new shows weekly by subscribing to our YouTube Channel. We hope you enjoy this brand new medium from Rich Woman Magazine.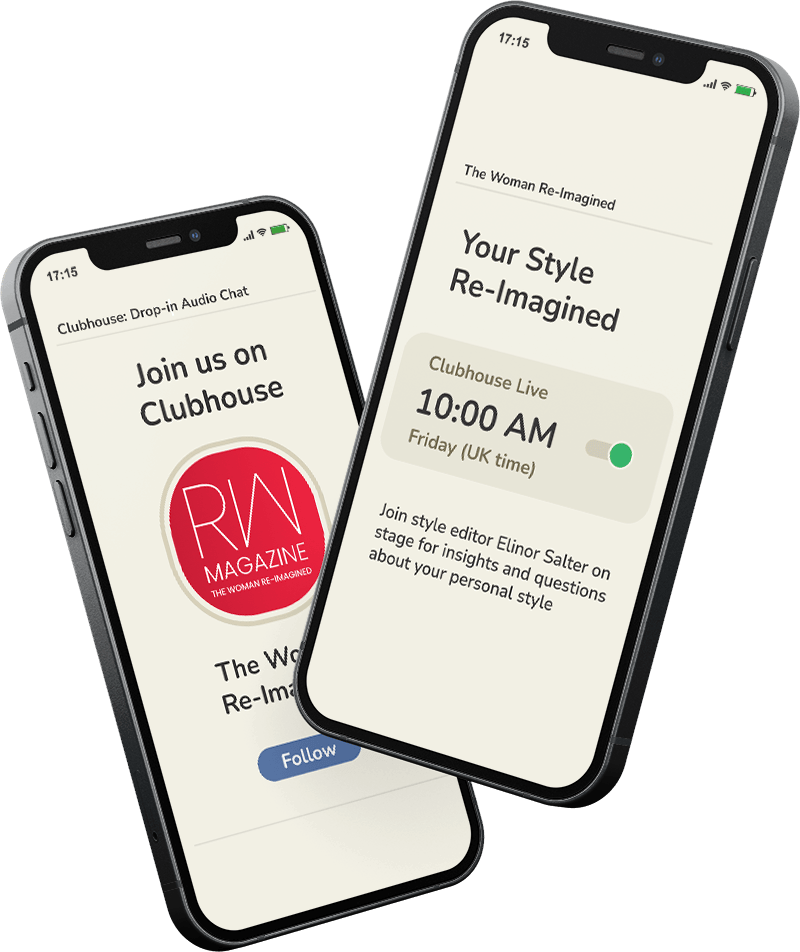 Join the conversation
Join the conversation every Friday on the Your Style Re-Imagined Live Room, Only on the Woman Re-Imagined club!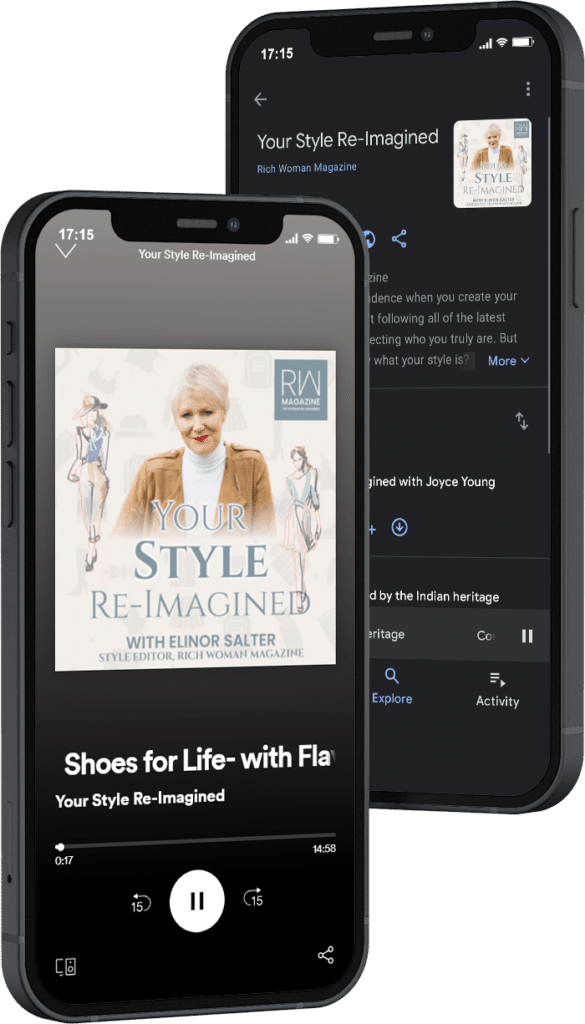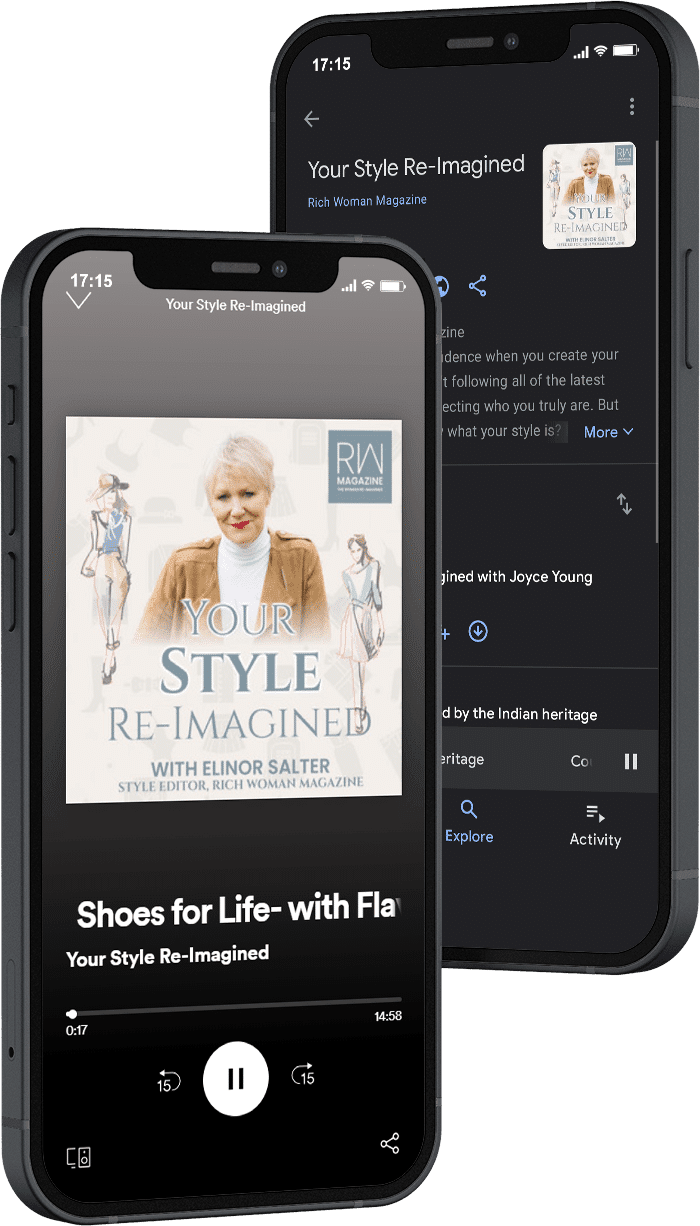 Get the podcast
The key to exude confidence when you create your signature life style isn't following all of the latest fashion trends but reflecting who you truly are.
But what if you don't know what your style is?
If you want to create your signature style or want to use your existing wardrobe with confidence, keep listening!
Style Editor Elinor Salter is traveling around the world interviewing designers, stylists and influences to find out how their designs ideas, inspiration can impact your style and self confidence.