In its fourth edition, the Women in Law Enforcement Summit, founded by Sherrie Allsup, returned this year to Dallas, bringing together a community of female officers, supervisors and individuals committed to enhancing diversity and inclusion in law enforcement. Fostering the growth and development of women within the policing profession, it offered a platform for established and emerging leaders from across the nation to exchange valuable strategies that support, empower and champion the advancement of women in their respective departments.
An opportunity to gain fresh and insightful perspectives on navigating a male-dominated industry successfully, explored the crucial topic of ensuring that female officers receive unwavering support for their personal and professional wellbeing. Additionally, it highlighted the creation of a culture in which women actively uplift and empower each other. Attendees enjoyed being inspired by industry experts boasting decades of experience.
Despite the numerous challenges that women encounter in the law enforcement field, this summit brings hope as a collective effort that is designed to make a significant difference in the lives of women in policing. Support and awareness can be seen from a wide array of angles, but despite how it is seen or provided the emphasis is that it is now being placed under a brighter light providing hope and reassurance to those who are presently working in various frontline roles or already retired. 
With so much turmoil going on in the world, we must remain focused on the fact that mental health is just as important as physical health. Keeping the body and mind healthy is imperative to our frontline workers who, in fairness, are not warriors but champions.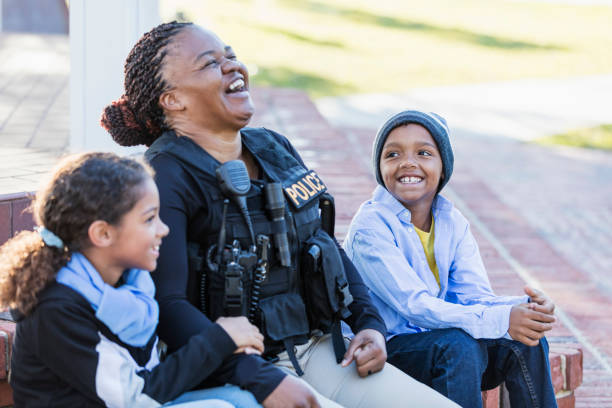 Mental Illness from a Clinical View
There is a great deal of literature that can be read on this topic, but it is truly commendable when a renowned clinical psychologist, now turned author, candidly shares her personal battles with the same mental health issues that affect many in our society. Kay Redfield Jamison, through her books and distinctive approach, offers a unique glimpse into the world of a clinical psychologist who grapples with bipolar disorder.
Key's journey is not only showcasing her professional prowess but also her personal struggles, as she chronicles her experiences and provides solace to individuals worldwide through her words and perspective.
Typically, picking up a book on mental health is often seen as an act of research or for acquiring informational knowledge. However, when one reads a book authored by Kay Redfield Jamison, it becomes a profoundly personal experience that empowers readers to confront their own pain and to dispel the shame that often hinders individuals from seeking help.
In a broader context, the discourse surrounding mental health is gradually breaking free from the constraints of being a taboo subject. Whether it is through events like the Mental Health and Wellness Policing Summit or the Women in Law Enforcement Summit, or the enlightening writings of Kay Redfield Jamison, no doors are left unopened. Mental health awareness, the intersection of various professions, and the power of words contained within a book are now all integral parts of a profound transformation in the 21st century. This metamorphosis is bringing us closer to a day when the stigma that has plagued mental health for centuries will be eradicated entirely—a prospect that offers genuine hope and promise for the future.
The Women in Law Enforcement Summit summarises the progress and positive change that can be achieved when individuals unite to address the unique obstacles faced by women in this demanding profession.
Do you want to share your story and inspire our readers ? Know that every story is paving the way for a brighter, happier future.