"Any time women come together with a collective intention, it's a powerful thing. Whether it's sitting down making a quilt, in a kitchen preparing a meal, in a club reading the same book, or around the table playing cards, or planning a birthday party, when women come together with a collective intention, magic happens."
– Phylicia Rashad
In a world designed for men, Rich Woman dares you to re-imagine yourself so the world can finally see you in your true beauty.
A digital and print publication, RW offers a happy medium for philanthropic minds and affluent women seeking a sustainable enriched Life. Every page brings you the difference a female perspective can make, a difference that might otherwise remain absent, unseen and unheard, a difference that ignored will definitely leave humanity at a great loss.
For as long as we can remember, we were conditioned to believe that the lives of men in human history represent humans' story. While women were busy at home, taking care of their man and leading the household, men were conditioned to think that "the other half" of humanity belongs to them, not to the world.
When you look at the other half of our society, after thousands of years, the gap of silence is still blocking who you could become as a woman, and what you could bring at the table. This is no news and happens everywhere: news, health, politics, science, finance, movies, sport, literature, fashion, wellness, luxury brands, education, technology and business. We all wonder time to time, what is the source of this absentee mindset at present?
Let's take a closer look., and I am not inviting you to watch a new reality show but to go inside your own mind, where the magic happens.
Yes, we live in a world designed for men, by men. But how many men will tell you that they need you more than you need them? Generations of great men before us fought for women to become visible, relevant, present. If you look around, a whole new generation of kind, extraordinary men are thinking the world of their sisters, mothers, and partners. The question remains: When is the right time for women? Is there such time when everything is perfect for women to step into their own light?
Yes, for centuries, the story a woman is telling herself, about herself, when nobody is listening, is the story their mother told herself, and her mother before her… The stories, we, as women, tell ourselves about our past, present and future, are all conditioned by a background of painful, silent presence- the cause of the gender data gap.
In the Winter Edition we curated a collection of topics to show our men "the other half's" life real story, and show our women, who they truly are, beyond the mainstream of brands, trends and lifestyle. Rich Woman's focus is to give a place and a voice to invisible and unheard female brands. We strongly believe that every woman who dreams is an undiscovered brand!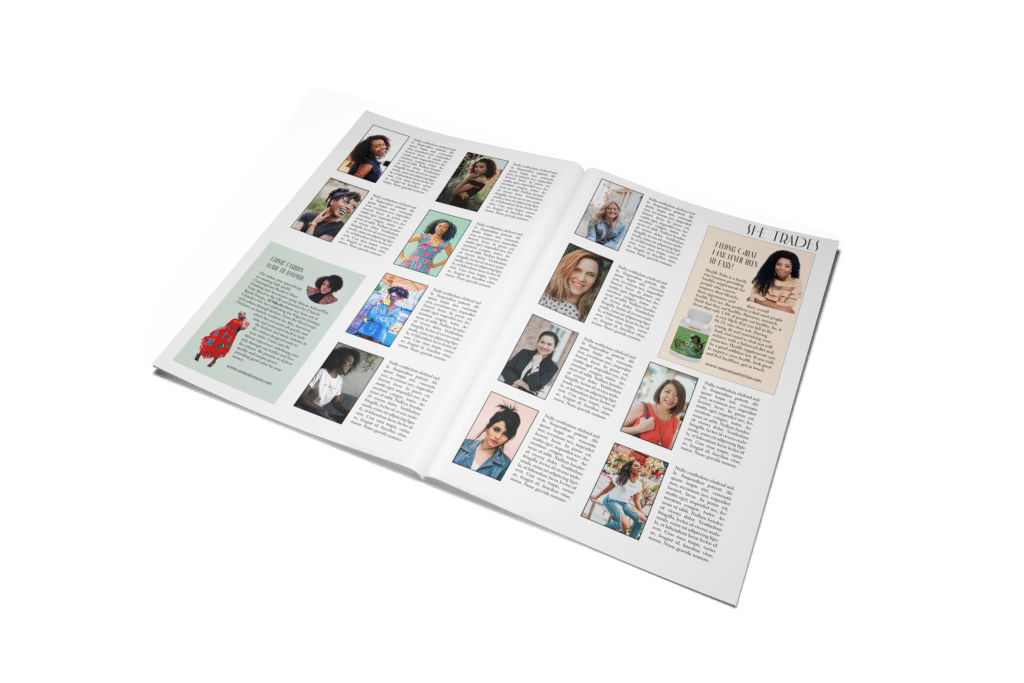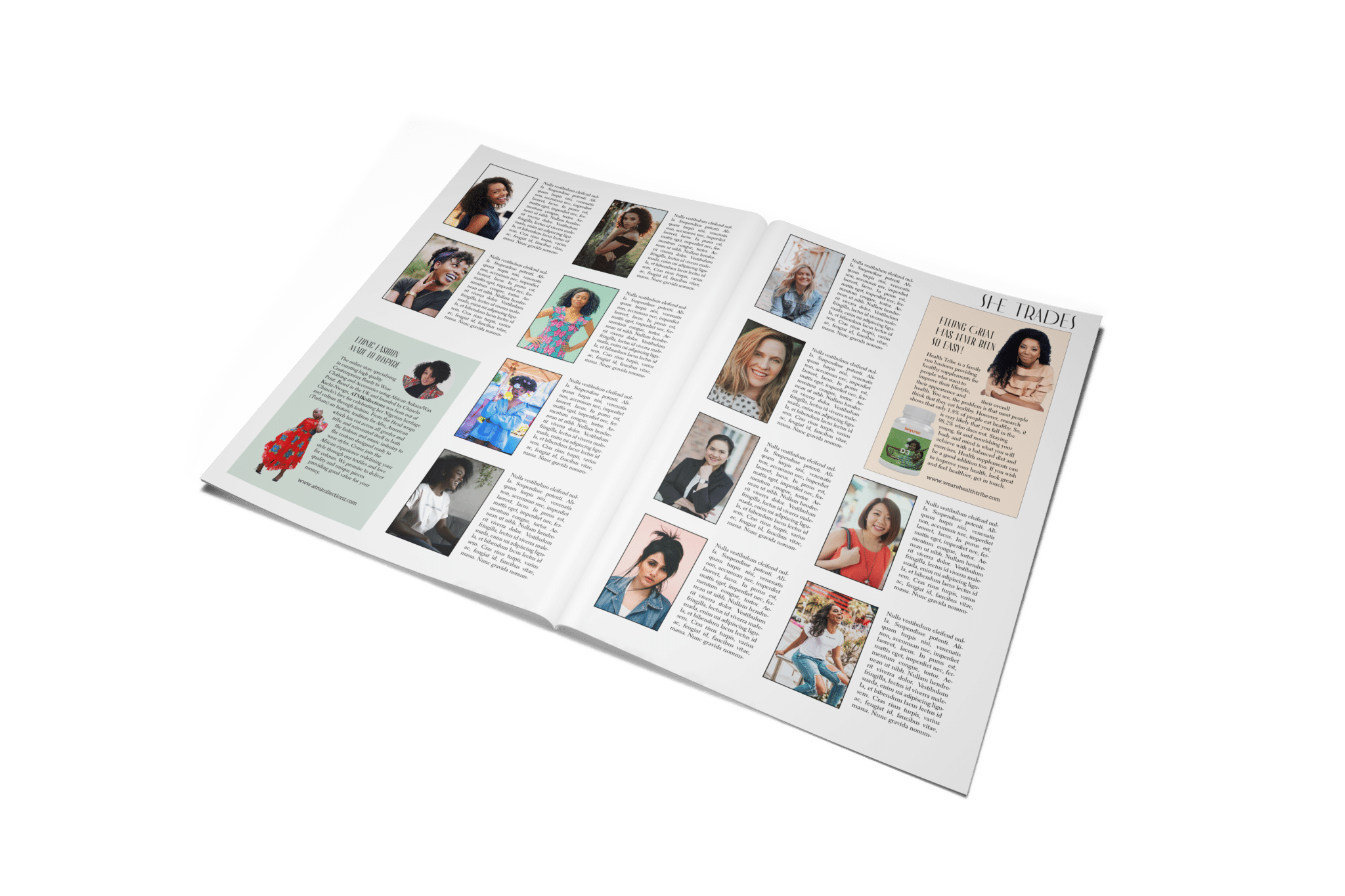 In this edition we featured female leaders, creatives, mothers, wives, sisters, entrepreneurs inspired by their unique passion. We showcased developing trends sparkled by local and expats entrepreneurs, who are taking their brands globally, to make you curious and excited about the future, about the possibility, about the next big thing, fresh, untamed talent, to make your soul scream Yes! and inspire your heart to sing your own song.
I want to thank our team of editors, designers, and writers for delivering tailored content for women who will inspire men to deliberately honour the women in their life. We give you 260 pages of wisdom and knowledge, from remarkable women who dare to re-imagine themselves, their lives and a fairer society!
While I pencil this letter for you, UN celebrates the international Day for the Eradication of Poverty. I read on : "In a world characterized by an unprecedented level of economic development, technological means and financial resources, that millions of persons are living in extreme poverty is a moral outrage. Poverty is not solely an economic issue, but rather a multidimensional phenomenon that encompasses a lack of both income and the basic capabilities to live in dignity." At the top of the article is the image of a Haitian woman who prepares "clay cakes" — sun-baked disks of clay, butter & salt — that have become a symbol of Haiti's struggles with extreme poverty and hunger.
I can't hide my astonishment: why is eradication of poverty still debatable? The answer is obvious: the world needs more teachers. Teachers don't need a classroom to share their knowledge on how best to lead your life. Teaching is a calling. You could start teaching today and switch on the light on somebody's dark hour. 
I could only imagine what is possible when every boy and girl is given a fair chance to become better than the generation before them. I could only imagine what is possible when every human being is given a fair chance to become better daughters, sons, husbands, wives, friends, colleagues, neighbours, learning from each other to be kind and compassionate. The gift you received at birth is yours to develop and share with the world. Why not let your unique talent help others flourish?
With a humble heart, I am proud to introduce the women behind this edition of Rich Woman Magazine!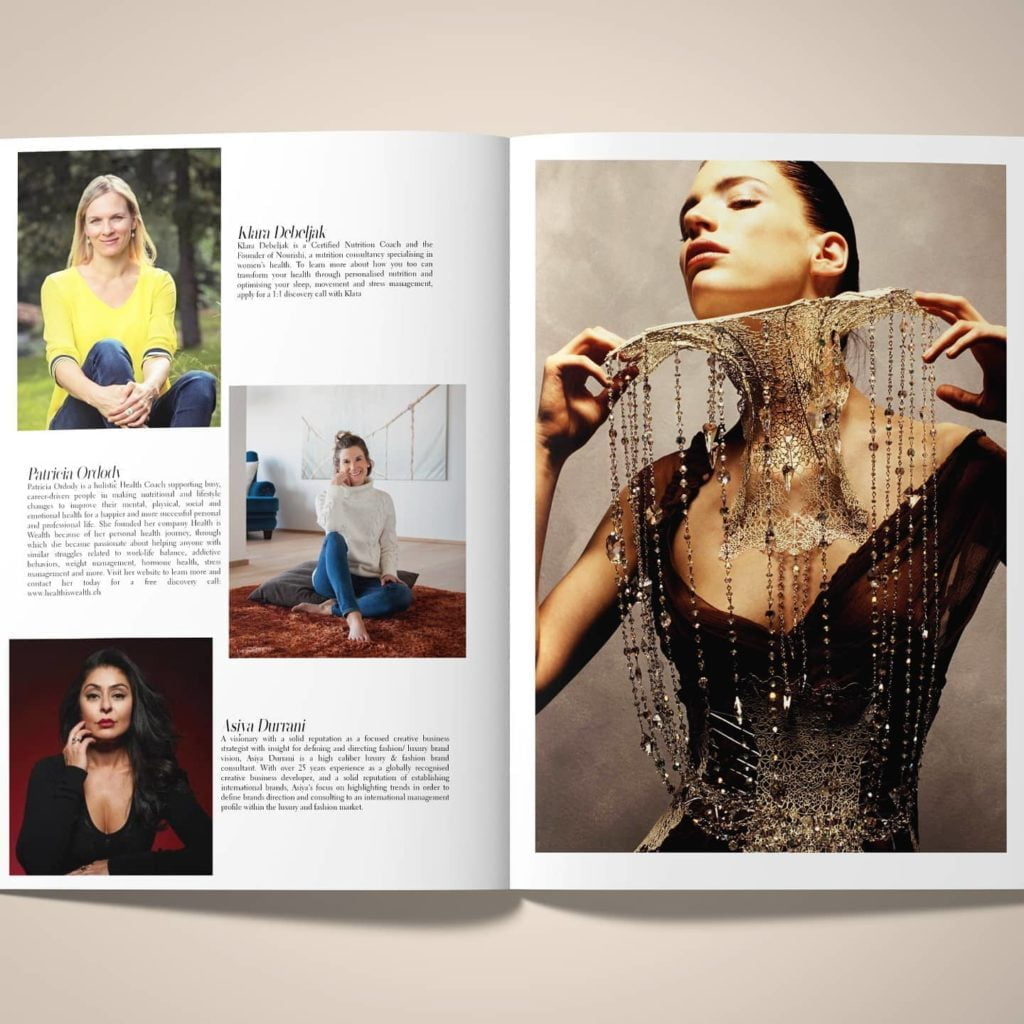 PS
I was about to sign off the final version of this edition, all checked and ready to go press. And then, something happened and made me realise that the real message I want to convey in the editor's letter is not about you, the woman you think you are, but the heroine who resides inside your untold story.
That evening before going press, I've watch a documentary "In the shadow of Mary Seacole" with David Harewood, who went on a three-year journey across Britain, Jamaica and Crimea, to document the efforts made to unveil a very first statue honouring the black woman: Mary Seacole. Mary was an extraordinary, compassionate Jamaican woman who made the wellbeing of soldiers during the Crimean War, her life mission. As David Harewood tells the story of building the statue of a black woman, I finally have the proof that if we want to change the world, we have to give men the chance to grow up in the shadow of heroines.
The statue standing opposite the Houses of Parliament in London, might very well be honoring one exceptional woman, but for me, means a lot more. A whole world more. How many other remarkable women took their story to an early grave? Mary Seacole's statue is a beautiful, heartbreaking story and thanks to a brave group of passionate people our society managed to deliver the recognition Mary Seacole deserves. 100 years and £500,000 later.
Mary's statue convinced me that people are ready to become aware of one unequivocal truth: women are the master key to human history's future. Every single one of us have to face even inconvenient truths and confront social conditioning in a meaningful way, not just for the sake of being politically correct but intentionally willing to change and put the wrong right. In fewer words, this is what Rich Woman does at every page turn: unveiling a statue for another woman who deserves to be honoured while alive.