Fear can be one of the most crippling emotions experienced by humans. We often let fear stand in our way, preventing us from achieving success and living life to its fullest potential. But it doesn't have to be this way. Personally, I always remember that no winter survive spring. Keep putting one foot in front of the other. Don't wave the white flag just yet, whatever battle you fight at present. With a little bit of effort, you can learn how to conquer your fears and take control of your life for good. In this article, we'll explore the easy steps to overcome fear and achieve new heights of success in any area of your life!
Table of Contents
Are fear and courage the facets of the same coin called Success?
The answer is yes! Fear is a reaction but courage is a decision. By learning effective strategies for overcoming fear and understanding why it occurs in the first place, you will be able to take back control over your life and achieve success despite any obstacles that may present themselves along the way. Keep reading as we discuss the practical steps to conquer your fears.
Fear is an emotion that all humans experience on some level or another. It's natural – when faced with danger or uncertainty, it's only human nature to feel fearful. However, if left unchecked, fear can become debilitating and prevent you from taking action towards what you truly want out of life. Is there anything that could replace these feelings? Can you really find ways to push past the boundaries set up by your own mind?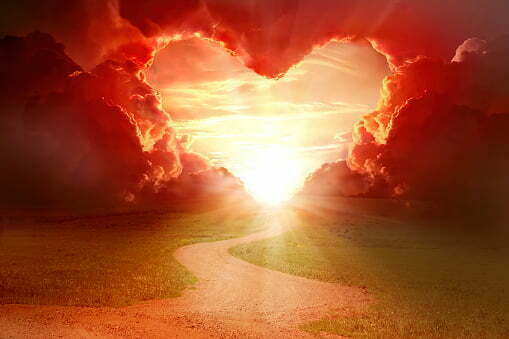 Understanding fear and its side effects
Fear can be a powerful emotion, one that can prevent us from taking risks and moving forward in life. It's important to understand fear and the effects it has on our lives so we can learn how to effectively overcome it. Fear affects everyone differently, but typically worsens self-esteem and creates negative thought patterns which can lead to an overall lack of motivation.
Having a growth mindset is key when trying to conquer fears. That means viewing challenges as chances for turning good fortune your way rather than failure or embarrassment. By doing this, you are more likely to take risks you would have otherwise avoided due to your fear. Taking these risks opens up new possibilities and experiences that may not have been available before. Understanding that mistakes are part of the learning process helps reduce anxiety associated with taking risks because it shifts focus away from worrying about the outcome and towards improving performance.
Self-confidence plays a crucial role when overcoming fear. Improving your confidence through positive self- talk allows you to build resilience against fear. Self-confidence is providing you with a source of strength during difficult times. This creates an environment where success becomes achievable instead of something feared or dreaded, leading to increased motivation levels and higher rates of performances. With practice, when you invest in building strong grounds for self-esteem you will develop the skills needed to effectively manage fears and achieve higher levels of satisfaction – setting yourself up for future successes!
Building and maintaining a growth mindset to conquer fear takes courage
Achieving a growth mindset requires self-discipline and dedication. To overcome fear, it's important to focus on the positive aspects of life in order to develop a more optimistic outlook. Developing this type of attitude is key for success, as negative thoughts can hinder progress towards any goals you may have set.
Having a positive mindset involves looking at challenges not as obstacles but rather as opportunities to learn and grow. It also entails being honest with yourself about your strengths and weaknesses so that you can keep pushing forward despite setbacks or failure. Practising self-discipline helps maintain an upbeat perspective even when things don't seem to be going your way. By setting smaller achievable goals, you can remain motivated by seeing your progress over time instead of becoming overwhelmed by one large goal.
Finally, having a sense of purpose is essential for reaching success. When we know why we are doing something, it gives us the drive needed to reach our objectives despite facing difficulties along the way. With continued effort and determination, anyone can conquer their fears and achieve their dreams no matter how far away they may seem. Now that we understand what achieving a growth mindset requires, let's take a look at developing a positive attitude which will help propel us towards our future successes!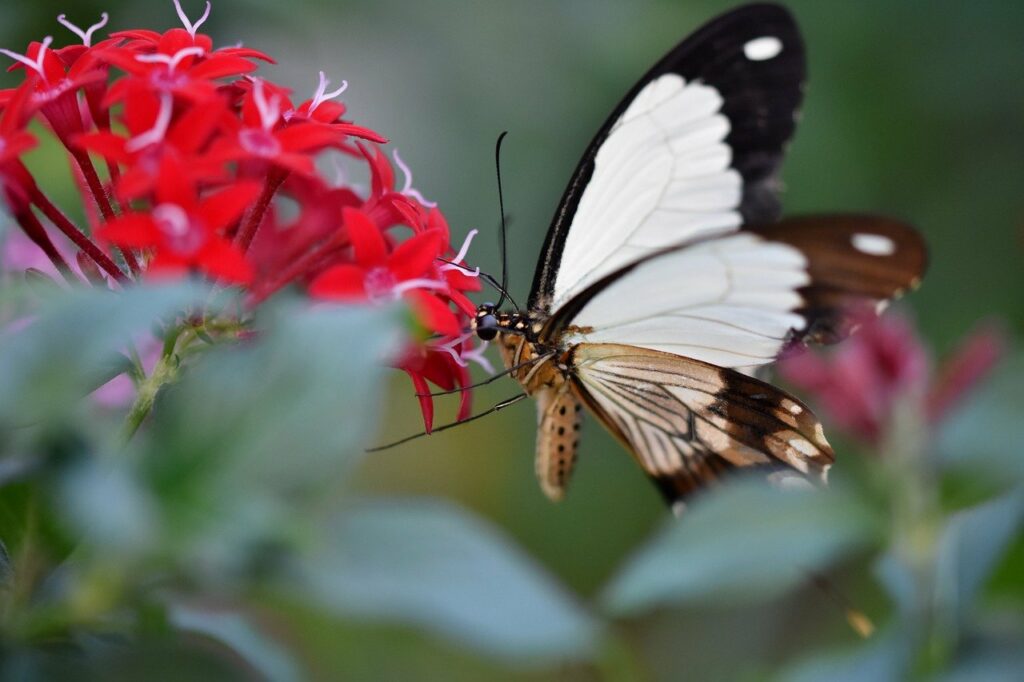 The courage to have a positive attitude to conquer new heights of success
Developing a positive attitude is key to conquering your fears and achieving success. It's not enough to just think positively, you have to act in such a way that reinforces those thoughts. By developing an attitude of optimism, resilience, and determination – the mindset of champions – you can tackle any obstacle in life with confidence.
Start by changing how you talk about yourself. The most important story you will ever hear is the story you tell yourself, about yourself when no one else is listening…Changing that narrative, takes real courage! Instead of focusing on negative aspects or shortcomings, celebrate successes and focus on what you're capable of doing rather than what's holding you back. This shift alone will help change your thinking for the better. When faced with fear-inducing situations, remind yourself that it's ok if things don't turn out perfectly; instead, view them as learning opportunities. Acknowledge feelings of anxiety but then take action despite these feelings – this builds courage and strengthens your resolve over time.
It also helps to spend more time around people who live their lives confidently and challenge themselves regularly – they can be great sources of motivation when it comes to overcoming fear! The goal isn't to become someone else; rather, it's about allowing others' stories to inspire us so we can create our own path toward success. Taking small steps towards challenging ourselves while keeping a positive outlook ultimately leads us down the road toward achievement! As we continue along this journey together into adopting a champion's mindset…
Conquer your fear with a Champion's mindset
Having a champion's mindset is essential when it comes to conquering your fears and achieving success. It means having the mental attitude that enables you to push through obstacles and stay focused on reaching your goals. To do this, you must cultivate an inner strength within yourself that allows you to believe in yourself no matter what.
It starts with developing self-confidence. You need to be able to trust your ability to make sound decisions and take action towards them despite being afraid of failure or disappointment. This can also involve recognizing the strengths and resources in yourself that help fuel your ambition for success. Additionally, learn to embrace mistakes as learning experiences, instead of seeing them as failures.
Finally, one should practise positive visualisation techniques such as imagining yourself succeeding at something even before you have achieved it. Through these steps, you will build up resilience and strength from within which helps greatly in overcoming fear and paving the way towards success. Transitioning into the next step: cultivating self-discipline!
Cultivating self-discipline to build the courage you need to conquer new heights of success
Fear can be debilitating, hindering us from achieving the success we desire. It's often easy to feel overwhelmed when faced with a challenge and our fears may stop us in our tracks. However, by cultivating self-discipline, it is possible to overcome fear and move forward towards success.
Self-discipline is essential for overcoming fear as it allows you to remain focused on your goals despite any obstacles that may arise. Take time each day to break down your long-term objectives into smaller tasks which are easier to manage. This will help give you more confidence in tackling larger challenges along your journey. Additionally, strive not only to complete these small tasks but also to do them well – this will ensure that everything runs smoothly even if there are unexpected hiccups or delays.
This doesn't mean that roadblocks won't come up; however, being disciplined gives you the strength necessary to tackle them head-on instead of avoiding them altogether out of fear. Avoiding problems because of fear prevents growth and progress while having discipline helps make sure you stay purposeful and motivated despite any difficulty you might encounter.
By creating realistic goals and consistently working towards them through self-discipline, you'll start building a strong foundation for future successes – one where no challenge stands too tall against your inner champion!
Establishing your goals without the fear of failure
Establishing your goals is a powerful way to conquer fear and achieve success. It's important to identify what you want to accomplish, why it matters to you, and how you plan on achieving those objectives. Taking the time to establish clear, achievable goals can help provide focus, structure and motivation in overcoming challenges that may arise along the journey.
When deciding on your goals, consider setting both short-term and long-term targets. Short-term goals can be accomplished quickly; they're also motivating since they allow for faster progress tracking. Long-term goals are more difficult but have greater potential rewards if achieved. Both types of goals will keep us focused while helping us stay motivated throughout our journey towards success.
It's helpful to write down your goals so that we can really think about them and visualize our accomplishments. Writing down our plans helps us break things into manageable pieces so we don't become overwhelmed or give up easily when facing obstacles. This provides clarity on how each step relates to the bigger picture, allowing for easier decision making as well as creating an actionable framework for future growth and development. With this approach, we'll be able to better understand ourselves and feel confident tackling whatever comes next — identifying our fears!
Identifying Your Fears and building the courage you need to conquer your self-limitations
It can be hard identifying your fears to confront the things that make you uneasy, but it's important to recognize and acknowledge your concerns before you can move forward towards conquering them. To do this, it's helpful to sit down and reflect on what exactly makes you anxious – are there certain situations or people that trigger these feelings? Once you have identified the source of your fear, it will become easier for you to take action towards mastering it.
Personally I see fear as an opportunity rather than something negative. Think about how much courage and strength it takes to face up to challenges! The process of recognizing, understanding, and confronting your worries can actually help you grow as an individual. You may even find yourself working upon other aspects of your life while working through your anxieties.
I am not saying that conquering fear is easy; however, taking the time to identify specific areas of concern can put you on the path toward wellness and prosperity. With self-reflection comes awareness which leads naturally into creating an action plan…with courage!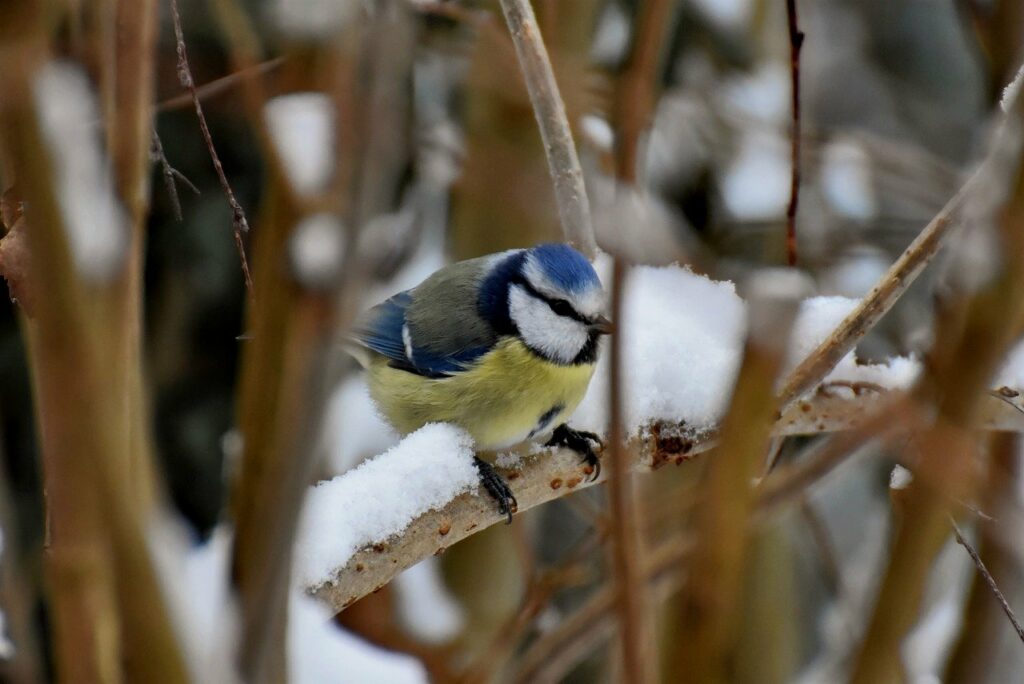 Creating an action plan with courage
Once you have identified the sources of your fear, it's time to create an action plan. That doesn't mean just crossing your fingers and hoping for the best – instead, it means taking a holistic approach and breaking down complex goals into achievable steps. The foundation of any successful plan is having clear objectives; decide what success looks like for each task so that you can properly measure progress along the way.
Establishing realistic timelines and setting milestones will also help keep you on track as you take action towards conquering those fears. You don't need to rush or tackle everything at once – break things up into smaller chunks if necessary, allowing yourself space to adjust if needed. Knowing when and where to seek out additional support or resources can be incredibly helpful too.
So with these elements in place, all that's left is to get started! This may require some mental gymnastics at first but by slowly introducing more challenging tasks while building confidence with every step, you can begin working your way up until eventually overcoming the initial fear altogether. As we move forward, our attention turns now to how negative thoughts can sometimes creep in…
Breaking the cycle of negative thoughts to experience real success
Fear can be a paralysing emotion that holds us back from achieving our goals. It's easy to become overwhelmed with negative thoughts, but it is possible to start breaking the cycle of negative thoughts. Here are some tips for overcoming fear-inducing thoughts.
First, recognize the source of your fear. Is it coming from past experiences or outside sources? This awareness will help you understand the root cause so you can begin to take action on how to face your fears. Secondly, start challenging those negative thoughts by reframing them in more positive terms. For example, instead of thinking "I'm not smart enough," try telling yourself "I have lots of potential." Finally, practice self-compassion and affirmations as they can aid in calming down anxious feelings and replacing them with confidence and motivation.
These strategies may seem simple at first glance but making the conscious effort each day to focus on positive change takes time and patience. The key is to stick with it! With consistent practice, you can learn to conquer your emotions and gain greater insight into your inner champion. Remember, both fear and courage are the sides of the same coin…