In a world where climate change and environmental degradation continue to dominate headlines, it can be easy to feel overwhelmed and powerless in the face of such immense challenges. However, recent news, statistics, and reports have highlighted the inspiring stories of individuals who are making a difference, proving that every action counts. We could, of course, choose a name that made the headlines already but we decided to bring you one of the most remarkable untold stories of this century.
While there is a growing number of well-known environmental champions, we are truly humbled to shine a light on this extraordinary but lesser-known tale: Alexia Franklin. Living in Great Britain, this remarkable woman has committed her energy to enlightening the younger generations, not through speeches or presentations, but by setting an inspiring example through her actions: cleaning the streets of her town. Continue reading to discover how Alexia's journey has ignited a spark in countless others, motivating them to join her in the noble quest to heal our planet and its residents.
As global temperatures continue to rise, with the Intergovernmental Panel on Climate Change (IPCC) warning that we are on track to exceed the 1.5°C threshold by 2040, the need for action has never been more urgent. In this critical time, stories like Alexia's serve as a beacon of hope, demonstrating that grassroots initiatives led by passionate individuals can create meaningful change.
In this article, we will celebrate Alexia Franklin's incredible and inspiring journey and also the accomplishments of other remarkable women around the world who are taking the initiative to protect and nurture our environment. These Mother Earth's daughters show us that the battle against climate change can be fought and won, one street and one community at a time. Through their tireless efforts, they remind us of our collective power to make a difference and leave a lasting, positive impact on our planet.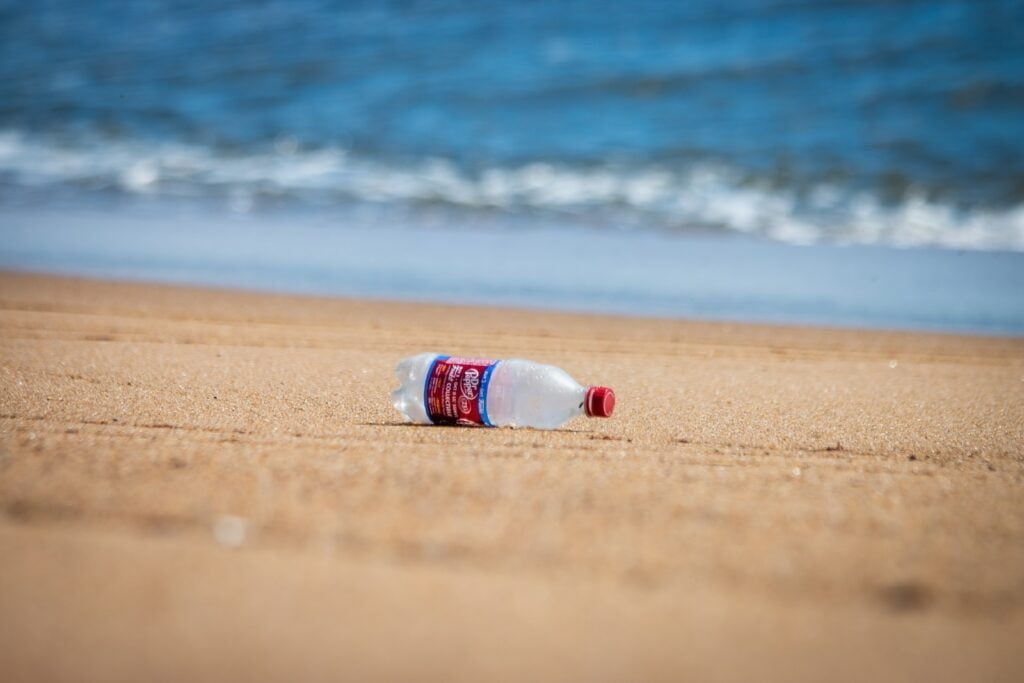 Table of Contents
Alexia Franklin and the women healing our Planet
As the world faces the dire consequences of climate change, Mother Earth's daughters – the women who work tirelessly to heal and nurture our planet – are stepping up to make a difference. These eco-warriors are not just fighting for their own survival; they are fighting for the survival of future generations. In this article, we will highlight the efforts of some remarkable women who are making a tangible impact on the environment, as well as provide insight into the pressing need for action in light of the latest climate change statistics and scientific reports.
According to the Intergovernmental Panel on Climate Change (IPCC) report released in 2021, human activities have led to a 1.09°C increase in global temperatures since the late 19th century. If left unchecked, the planet is expected to exceed the 1.5°C threshold by 2040, leading to more extreme weather events, loss of biodiversity, and diminished food security. The report also emphasizes the need for urgent, widespread action to mitigate the effects of climate change and transition to a more sustainable future.
Alexia Franklin: the woman who cleans her town's streets and opens doors for change
In the face of pressing environmental concerns, it's important to remember that every one of us has the power to make a difference. Alexia Franklin, Wisbech, Cambridgeshire is not just reading about climate change or cheering those who are fighting a good cause. Alexia has taken this idea to heart. Leaving her home every day to clean the streets of her town, she shows us how is done: small acts of kindness can have far-reaching consequences, making a difference. As we look at Alexia's journey and explore the positive impact of her actions not only on her own well-being, but on planet Earth, her community and the future of humanity.
A firm believer in the power of love, Alexia Franklin started her street-cleaning initiative as a simple way to make her town a cleaner and more beautiful place. Her efforts, originated in her pure love for Planet Earth, have evolved into something much more significant. While picking up litter, Alexia has met and connected with a diverse array of people, fostering a sense of community and camaraderie. Through her actions, she demonstrates that taking care of our surroundings can bring people together and inspire others to do the same.
Apart from strengthening community bonds, Alexia's daily clean-up routine has had a positive impact on her physical health. By walking and picking up trash, she gets regular exercise, which not only helps her feel good but also promotes a healthier lifestyle.
Her efforts directly benefit the environment. By removing waste from the streets, she prevents it from polluting waterways and harming wildlife. Additionally, Alexia has discovered that around 90% of the items she collects can be recycled, further reducing her town's carbon footprint and contributing to a more sustainable future.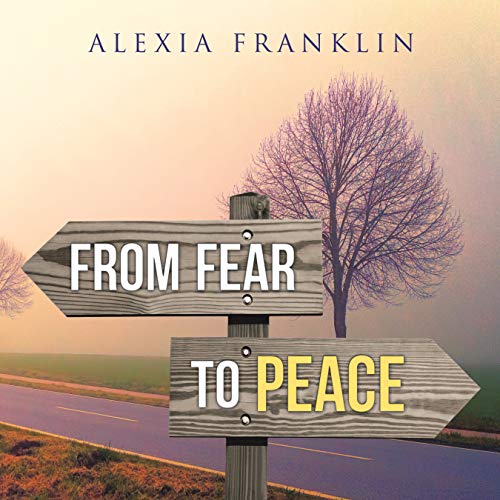 How giving makes you feel abundant
Alexia's commitment to making a difference goes beyond cleaning streets and recycling. Her actions have inspired her to help those in need within her community. By repurposing and donating the items she finds during her clean-up sessions, she has assisted people in setting up their homes and improving their living conditions. This not only aids individuals in need but also promotes a culture of reuse and recycling, which is essential in tackling the world's waste problem.
When we asked Alexia if giving makes her feel abundant, she told us: " Thinking about the good things in life, giving can help you feel good but it can go much further than just what you do on your own door step. Giving opened many doors for me, meeting people, keeping the streets clean. I feel good having some exercise everyday and helping the planet. I have found many things found near me, which I asked my friends to recycled and 90% of what I collected from cleaning the streets every morning, is now helping people in need."
Alexia Franklin's story is a testament to the profound impact one person's actions can have on their community, the environment, and themselves. Her dedication to cleaning her town's streets, recycling, and helping those in need has opened doors, created connections, and fostered a positive change that reaches far beyond her doorstep.
Mother Earth's daughters: women making a difference
As we celebrate Earth Day and honour the efforts of women like Alexia, let us remember that we all have the power to make a difference. By committing to small acts of kindness and environmental stewardship, we can contribute to a cleaner, greener, and more compassionate world for all.
Christiana Figueres
A former Executive Secretary of the United Nations Framework Convention on Climate Change (UNFCCC), Figueres played a pivotal role in the historic Paris Agreement. Her relentless efforts led to the global consensus on reducing greenhouse gas emissions and limiting global warming to well below 2°C, preferably 1.5°C above pre-industrial levels.
Dr. Vandana Shiva
An Indian environmental activist and scholar, Dr. Shiva has been advocating for biodiversity, organic farming, and seed sovereignty for decades. Through her organization, Navdanya, she has helped establish more than 120 community seed banks and trained over 900,000 farmers in sustainable agricultural practices.
Sylvia Earle
Known as "Her Deepness" for her pioneering work in ocean exploration, Dr. Earle is a marine biologist and oceanographer who has dedicated her life to ocean conservation. As the founder of Mission Blue, she works to protect and preserve the world's oceans through the establishment of "Hope Spots," marine protected areas critical to the health of our planet.
Wangari Maathai (1940-2011)
The late Kenyan environmental activist was the first African woman to win the Nobel Peace Prize. Maathai founded the Green Belt Movement, which has planted over 51 million trees in Kenya and empowered women economically through sustainable natural resource management.
Greta Thunberg
This young Swedish activist has inspired millions of people worldwide to join her in demanding immediate action on climate change. Her "Fridays for Future" movement has mobilized students around the globe to strike for climate action, raising awareness and pushing governments to commit to more ambitious climate goals.
The ripple effect: Women who inspire change
The impact of these remarkable women goes beyond their individual accomplishments. They serve as role models for countless others, inspiring a new generation of environmental activists and leaders. As the saying goes, "empowered women empower women," and the ripple effect of their work is felt far and wide.
Isatou Ceesay
Known as "The Queen of Recycling" in her home country of The Gambia, Ceesay started the Njau Recycling and Income Generation Group to combat plastic waste and promote sustainable livelihoods. Her efforts have resulted in the creation of eco-friendly products and jobs for hundreds of women, contributing to both environmental preservation and social empowerment.
Winona LaDuke
A Native American environmentalist and economist, LaDuke has dedicated her life to advocating for Indigenous rights, renewable energy, and sustainable development. As the co-founder of Honor the Earth, she works to raise awareness and support for Native environmental issues, emphasizing the importance of preserving traditional Indigenous knowledge and practices.
Marina Silva
A prominent Brazilian politician and environmentalist, Silva has fought for the conservation of the Amazon rainforest and the rights of its Indigenous peoples. Through her political career, she has consistently advocated for sustainable development policies and initiatives to reduce deforestation and greenhouse gas emissions.
Jamie Margolin
A young climate justice activist from the United States, Margolin co-founded Zero Hour, a youth-led movement demanding urgent climate action. By organizing marches, educational campaigns, and lobbying efforts, she and her peers are pushing for a more inclusive and equitable approach to addressing the climate crisis.
Hindou Oumarou Ibrahim
An environmental activist from Chad, Ibrahim advocates for the rights and inclusion of Indigenous peoples in climate negotiations. As the coordinator of the Indigenous Women and Peoples Association of Chad (AFPAT), she works to preserve traditional knowledge and practices while promoting sustainable natural resource management.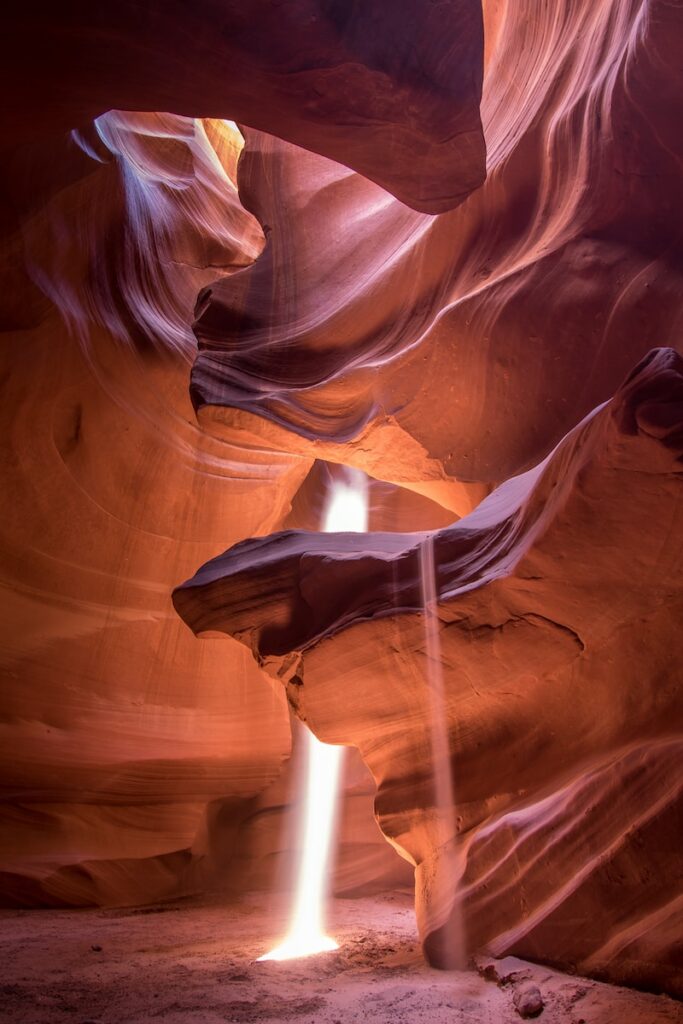 The power of love: nurturing a greener future together
The stories of these eleven women represent only a small fraction of the countless individuals working tirelessly to safeguard our planet. Their commitment and determination demonstrate that positive change is possible when we come together to protect the environment and the communities that depend on it.
As we honor these Mother Earth's daughters on Earth Day, let their achievements serve as a call to action for everyone. We can all contribute to healing our planet, whether through supporting eco-friendly policies, adopting sustainable practices in our daily lives, or raising our voices to demand change.
Ultimately, the fight against climate change is a shared responsibility. By working together and following the example of these incredible women, we can create a brighter, more sustainable future for ourselves and generations to come.
While women like Alexia have made extraordinary strides in the fight against climate change, they are just a few examples of Mother Earth's daughters at work. The solutions to the climate crisis will require the collective efforts of individuals, communities, and governments across the world.
As we celebrate Earth Day, let us remember the powerful role women play in protecting and nurturing our planet. By supporting their initiatives and amplifying their voices, we can work together towards a more sustainable and just world for all.
On reflection, the incredible stories of Alexia Franklin and the other Mother Earth's daughters who are making a difference, let us remember that every small action we take can be likened to a drop of water. While each drop may seem insignificant in the vast expanse of challenges that global climate change presents, it is through the accumulation of these individual efforts that we create an ocean of love and care for our Mother Earth.
Just as the mighty ocean is formed from countless drops, the collective impact of each woman's passion and dedication can create waves of change that will ultimately reshape the world we live in. Let the tales of these daughters of Mother Earth serve as a reminder that we all have the power to contribute to this ocean of transformation, nurturing our planet, and ensuring a more sustainable future for generations to come.
Let Mother Earth's daughters inspire you to take action today, because every step counts in the race to save our planet.
If you want to share your story and inspire our readers with your wisdom and expertise, know that every story is paving the way for a brighter, happier future.