It's not often that we get to step into our dreams, let alone live them. But this unique offering is the ultimate travel destination. So, if you're a chocolate lover, or not, but a fan of unique experiences, don't miss this chance to live in your very own sweet dream, and experience the chocolate cottage.
At the price of just €50, you can treat yourself to a once-in-a-lifetime experience in a charming cottage crafted entirely from chocolate. This isn't a page from a fairy tale book, it's a dream turned reality. Jean-Luc Decluzeau, a renowned artisan chocolatier with a flair for unique chocolate sculptures, has created a magical retreat that is bound to leave a sweet memory.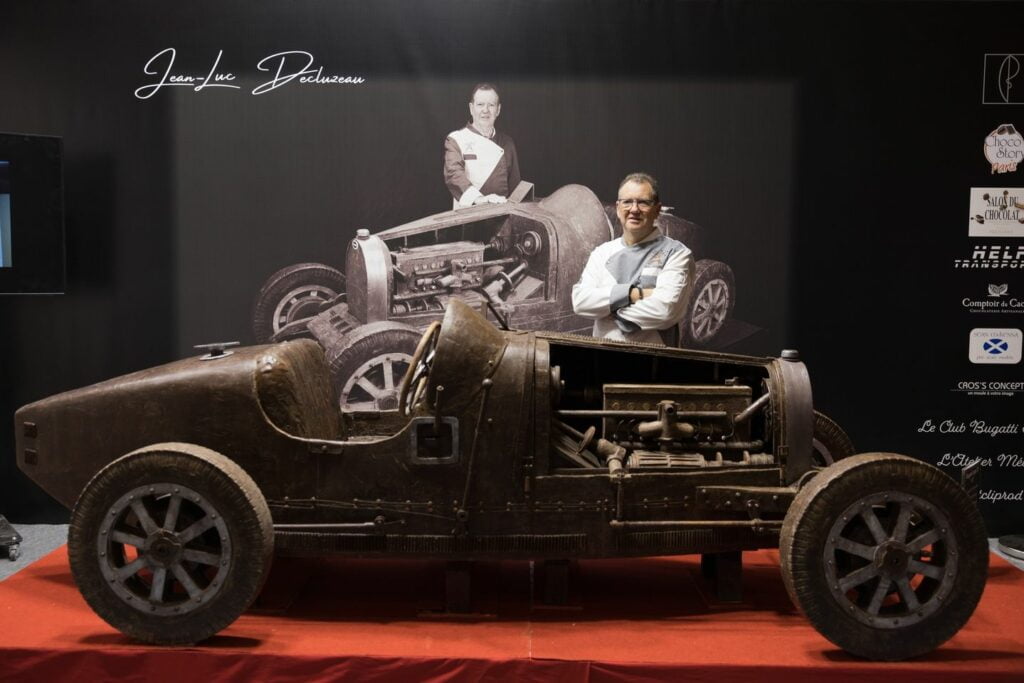 Sweet Dreams in the Chocolate Cottage
Known for his exquisite chocolate sculptures, Jean-Luc Decluzeau is no stranger to the world of arts. Specialising in creating magnificent chocolate pieces, from cars to a full-fledged 18-square-metre chocolate cottage – is a testament to his exceptional skill and creativity.
The enchanting chocolate cottage is crafted from approximately 1.5 tons of confectionery, making it a treat not just for the taste buds, but also for the eyes. Every corner of this edible retreat exudes decadence, offering an indulgent night for those fortunate enough to secure a stay.
With space to accommodate four guests, this unique cottage provides a dreamy retreat for chocolate enthusiasts. The delightful aroma of chocolate wafting through the air, the intricate detailing of the cottage's design, and the luxurious ambiance all combine to offer a night of pure indulgence.
Imagine drifting off to sleep surrounded by the comforting scent of chocolate, knowing that you're cocooned within a structure made entirely from your favourite sweet treat. It's an experience that promises a delicious night of decadence, a fantasy that few can resist.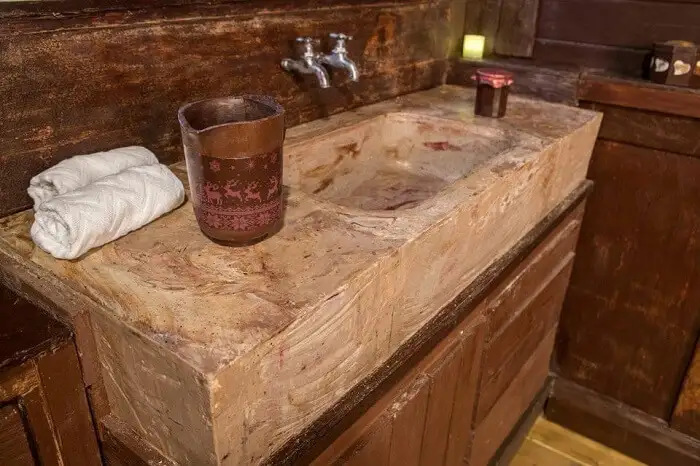 The chocolate cottage has been widely acclaimed, with guests praising not only the novelty of the concept but also the craftsmanship that has gone into creating this confectionery wonder. As one guest aptly put it, "It's a dream come true for any chocolate lover. The attention to detail, the rich aroma, and the cozy ambiance – it's an experience that leaves a lasting impression."
Jean-Luc Decluzeau and his son dedicated 600 hours of labor, pouring their passion and artistry into creating this one-of-a-kind chocolate cottage. This wasn't a simple task as chocolate, while delightful to our taste buds, is not known for its structural integrity.
Chocolate can quickly turn into a gooey mess at higher temperatures. To overcome this, the father-son duo installed air conditioners during the construction process to keep the chocolate solid and the cottage from melting. This creative solution ensured the build could go on and the chocolate cottage could stand strong​1​.
Inside the chocolate dream-more than just a cottage
While you might expect the chocolate cottage to be just a façade, there is more to it than meets the eye. Almost everything inside the cottage is edible, with the exception of a few practical items such as the floor, beds, walls, and outdoor table.
Just imagine having the dresser, clock, books, and other showpieces as your midnight snacks. Yes, that's right! These delectable treats are all part of the charm and experience, ensuring your stay is as indulgent as it is unique. This truly is a place where you can have your décor and eat it too​2​.
The chocolate wonderland extends beyond the cottage. Imagine stepping out to a white chocolate duck pond and flowerbed, the perfect setting for a deliciously magical fairy tale.
But the experience doesn't stop there. Guests also get the exclusive opportunity to attend a VIP workshop where they'll learn the art of creating chocolate sculptures from none other than Jean-Luc Decluzeau, the master chocolatier himself. This immersive experience lets you not only enjoy the chocolate but also appreciate the craft and creativity that goes into making these captivating confections​3​.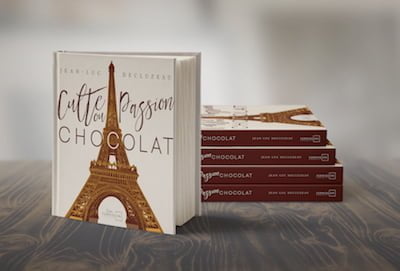 Secure your sweet dream: start imagining your ultimate travel destination
The Chocolate Cottage is available for about $59 (approximately €50) on Booking.com. However, securing a reservation is not easy due to its popularity and the fact that bookings are offered on a first-come basis. As you can imagine, this unique opportunity is causing quite a stir among chocolate enthusiasts and adventurers alike, with people already lining up for the chance to enjoy a 'sweet' stay​​.
If not able to travel, you could always read "Culte ou Passion Chocolat" a captivating book authored by Jean-Luc Decluzeau that presents an inside look into the world of chocolate sculpture. The book traces Decluzeau's journey and reveals his creations of gigantic chocolate sculptures, each more impressive than the last. From the Bicentenary of the French Revolution in 1989, marked by a 5-meter high sculpture weighing 1200 kilos, to a 3-meter high, 350-kilo representation of the Eiffel Tower in 2016, to the Grand Siècle in 2014, standing at 2.35 meters and weighing 500 kilos, the book provides an extensive look at Decluzeau's chocolate artistry.
Decluzeau shares his manufacturing secrets and discusses the challenges encountered from the inception of a sculpture to its exhibition. The book also takes readers behind the scenes of the Salon du Chocolat editions, tracing the creation of 17 chocolate outfits worn by personalities such as Elodie Gossuin, Valérie Damidot, Alex Goude, and Jean-Marc Généreux.
Through these chapters, Decluzeau offers insights into the creation of ceremonial and prestige pieces. In his final chapter, he guides readers through the process of mold-making alongside Pascal Rosier, shares main recipes, and suggests which tools to use.
"Culte ou Passion Chocolat" is a substantial work of 384 pages, illustrated with over 1000 photographs. Published by Permission Chocolat, it is a beautiful tribute to chocolate sculpture, offering valuable insights and inspiration to both amateurs and professionals.
This chocolate cottage is the perfect blend of art, creativity, craftsmanship, and the ultimate travel destination. It is a testament to the ingenuity of Jean-Luc Decluzeau and his son, who turned an ambitious idea into a delicious reality. Whether you're a chocolate lover, a fan of unique accommodations, or someone who enjoys novel experiences, this chocolate cottage promises to be a stay you'll never forget.
Do you want to share your story and inspire our readers ? Know that every story is paving the way for a brighter, happier future.