Self-Discovery: unravelling the identity crisis among American Born Chinese
The "American Born Chinese" series (to be release on 24 may 2023) offers a heartfelt exploration of the identity and friendship issues, opening a conversation often overshadowed by cultural taboos. Michelle Yeoh's epic performance helps us remember the real-world implications of the struggles faced by Jin Wang and countless others like him across the United States. After all, understanding and acceptance form the first step towards change and improvement.
In the United States, where the proverbial "melting pot" of cultures suppose to thrive, identity can be a complicated, multi-faceted journey. This is particularly true for American Born Chinese (ABC), a term referring to Chinese individuals born and raised in the U.S., who often find themselves navigating the delicate balance between two distinct cultures. Amidst this cultural confluence, generations of people face unique identity challenges that can profoundly impact their wellbeing and mental health.
According to the U.S. Census Bureau, as of 2021, there are approximately 5.4 million Chinese Americans, making up about 25% of the Asian American population. A significant portion of this population are second-generation immigrants, born and raised in the U.S., making the issue of identity socially complex.
The duality of being American Born Chinese presents a profound identity crisis. Expected to assimilate and adhere to the predominant American culture's norms and expectations, Americans born Chinese are bound by the traditional customs, values, and expectations of their Chinese heritage. The intersection of these two cultures can often lead to a feeling of being caught between two worlds, not fully belonging to either.
Research indicates that these identity struggles can have serious implications for mental health. The American Psychological Association (APA) reports that Asian Americans are three times less likely than their white counterparts to seek mental health services. One contributing factor to this disparity is the cultural stigma associated with mental health issues in many Asian communities.
A study published in the "Journal of Youth and Adolescence" found that identity confusion was associated with higher levels of depressive symptoms among Asian American adolescents. The researchers concluded that a secure and well-integrated ethnic identity is a key protective factor for the mental health of the new generation.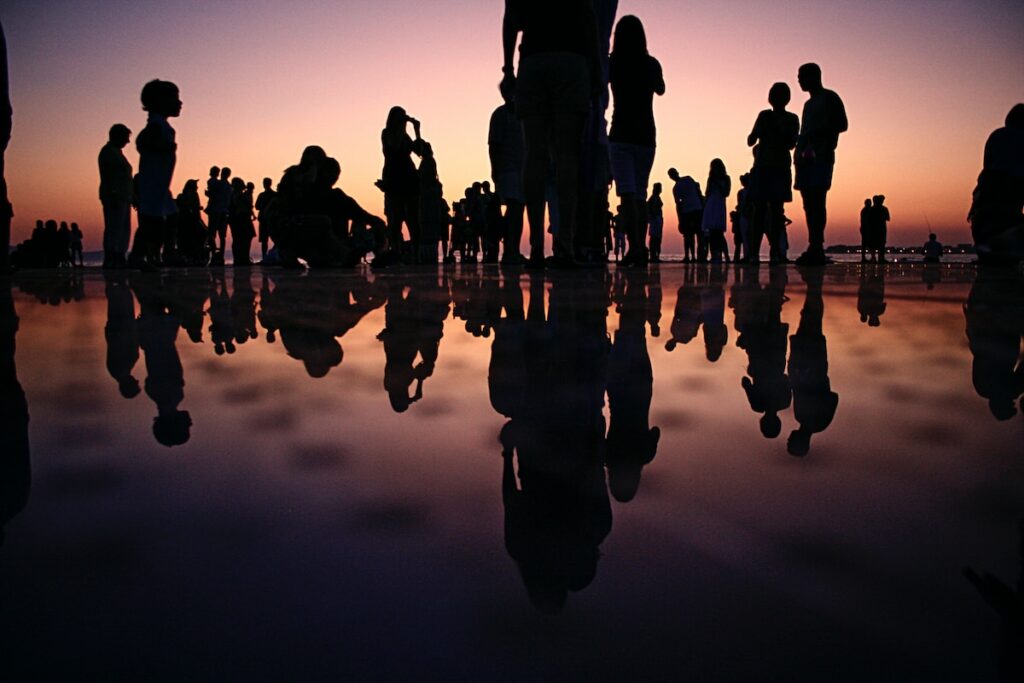 Identity and the making of 'American Born Chinese'
Acclaimed actress Michelle Yeoh, the first Asian actress to win an Oscar, is eager to share an exciting new perspective with her American audience and the rest of the world. In the television show "American Born Chinese," Yeoh introduces characters from Chinese myths, which she grew up with. The series presents an opportunity to bring these legendary figures into mainstream consciousness, especially for those unfamiliar with these aspects of Chinese culture​​.
"American Born Chinese," a series that blends elements of action, comedy, and drama, is adapted from the 2006 graphic novel of the same name by Gene Luen Yang. The series, which launches on Disney+ streaming service, tackles serious issues such as Asian stereotyping in America. Gene Luen Yang initially had reservations about bringing his work to the screen, due to the gravity of the themes explored in the story. However, after much reassurance from show producer Melvin Mar and series creator Kevin Yu, and observing the dedication of the Asian-led cast, he was convinced to move forward with the project​.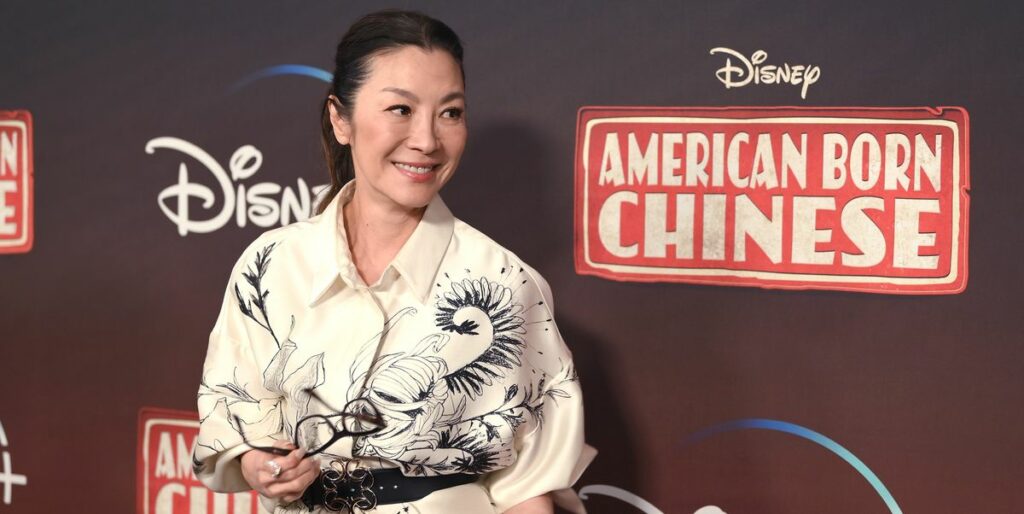 GARY GERSHOFF//GETTY IMAGES
Breaking social boundaries
The series features a star-studded cast that includes Oscar winners Yeoh and Ke Huy Quan, Stephanie Hsu, and James Hong, who also starred in this year's Oscar-winning film "Everything Everywhere All at Once." Yeoh expressed pride in Disney+'s foresight in recognizing the importance of stories reflecting diverse experiences, even before the cast members received their recent accolades. These stories, she believes, are vital because they depict people who look like them, giving a voice to often overlooked narratives and experiences​​.
A tale of identity, friendship, and epic battles
At the heart of the series is high school student Jin Wang, played by Ben Wang, who grapples with his identity amidst the pressures of school and home life. His world takes a thrilling turn when he meets Wei-Chen, played by Jim Liu, a Taiwanese exchange student who needs Jin's help for an epic battle between Chinese gods​.
Drawing inspiration from Chinese folklore and Chinese and Japanese animation based on the 6th-century Chinese novel "Journey to the West," "American Born Chinese" goes beyond the kung fu action. It takes a deep dive into the protagonist's struggle to understand his Chinese and American identities while navigating the trials and tribulations of adolescence​​.
As Wang puts it, adolescence is a time of discovery and confusion, where one is aware of personal and worldly problems but often feels powerless to address them. This poignant observation captures the heart of the series, adding depth to the action-packed narrative​6​.
In conclusion, "American Born Chinese" promises to be an exciting journey that combines the thrill of mythological battles with a profound exploration of identity. Its release signifies a step forward in diversifying the stories told on mainstream platforms, and we eagerly anticipate its reception by audiences around the world.
This article includes information sourced from Reuters.
Do you want to share your story and inspire our readers ? Know that every story is paving the way for a brighter, happier future.