No matter what situation you find yourself in, whether it's good or bad, there's one thing that can help you to be happy and confident. A new study suggests that it might be a certain mindset.
There are many societal pressures to be a woman; coming from many sources, including family, friends, media and social media, makes it very difficult if not impossible to accept yourself for who you are. Women who are able to accept themselves are usually happier and more confident. They also have a better psychological and mental health state.
What do successful women have in common? In this article, we'll explore the one thing that is crucial for your happiness and how you can start to cultivate it in your own life: self acceptance.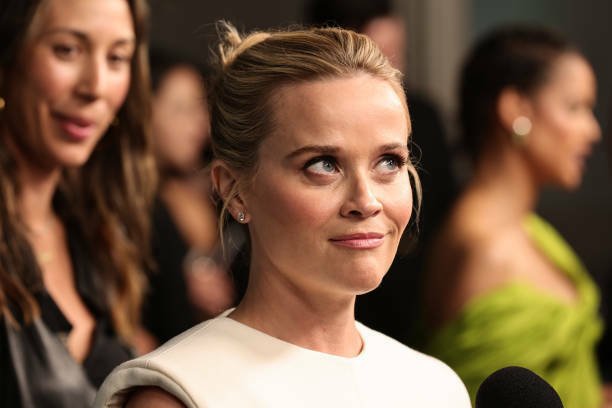 How this one thing helps successful women to be happy and confident in any situation
According to the research, successful women see their abilities and talents as something that can be developed, rather than fixed. And this outlook seems to make them happier and more confident in any situation. The study found that successful women are also more likely to take on challenges and feel like they can learn from their failures. So if you're looking to be happier and more confident, it might be time to start thinking like a successful woman!
Self-acceptance is important for happiness because it leads to confidence. When we are confident in ourselves, we are more likely to pursue our goals and achieve them. This, in turn, leads to a sense of satisfaction and happiness. Studies have shown that people who accept themselves are less likely to experience anxiety and depression, they have lower levels of stress and higher levels of self-esteem. Once you start practising self-acceptance, there are massive benefits for your mental and physical health, your relationships and success.
Self-acceptance is the key to happiness and confidence because it allows you to be content with who you are, no matter what situation you find yourself in. When you accept yourself, you can let go of the need to compare yourself to others or to prove your worth. This doesn't mean that you shouldn't strive to improve or reach your goals; it just means that you're okay with where you are right now.
Self- acceptance plays a big role in your financial wellbeing. Imagination is a very important part of being a successful woman, as your life could only take you as far as you allow your imagination to take you.
One way to start practicing self-acceptance is to focus on your positive qualities. Make a list of things that you like about yourself, both inside and out. Include things like your sense of humor, your intelligence, your kindness, or your ability to persevere. Every time you start to feel down about yourself, read through this list and remind yourself of all of the wonderful things that make you unique.
Another way to cultivate self-acceptance is to practice un-guilt. Start each day by thinking of three things that you're grateful for. These can be big things like your health or small things like a beautiful sunset. Focusing on the positives in your life will help you to see all of the good that already exists in your life, which can make it easier to accept the aspects of yourself
Successful women have a lot of responsibilities and they can sometimes feel overwhelmed. Self-acceptance comes with a positive outlook and self-belief. When a woman has a positive outlook, she is able to see the good in every situation. She knows that even if something bad happens, it is not the end of the world. This positive outlook gives her the confidence to face whatever comes her way.
It is not always easy to maintain a positive outlook, but it is definitely worth it. If you find yourself feeling down, try to think of something positive about your current situation. This will help you to see that there is still hope and that things can get better.
No matter what challenges you are facing, always remember that having a positive outlook is the key to success.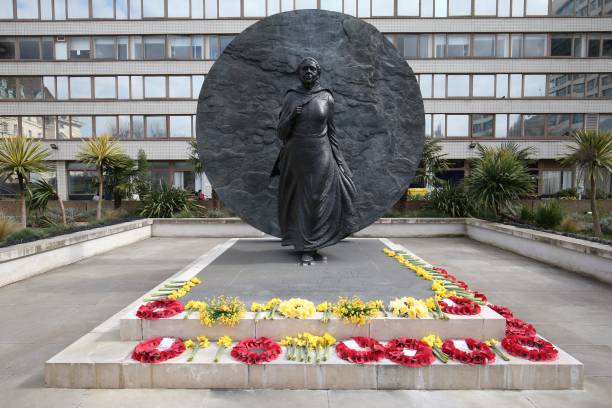 The lack of women's storytelling and what it means to be a successful woman today
In often write about women living in a world designed for men, by men. The story a woman is telling herself, about herself, when nobody is listening, is the same story their mother told herself, and her mother before her… The stories, we, as women, tell ourselves about our past, present and future, are all conditioned by a background of painful, silent presence and your untold story is the cause of the gender data gap. According to the UN's official report, it will take 270 years for the gender gap to be filled. Do you have 270 years? I don't..
This is why I write daily about women, women just like you and me. I also wrote about Mary Seacole's statue and the heartbreaking story behind Marie Seacole and her statue which was possible only 100 years and £500,000 later…
Reese Witherspoon, the Oscar-winning actress is a very successful woman who has used her platform to speak out about confidence. In an interview with Glamour magazine, Witherspoon talked about how she overcame her own self-doubt to become the successful woman she is today. She credited therapy and honest conversations with loved ones as key factors in helping her find the confidence to pursue her dreams. When asked about what it means to be a woman, she said:
I think about the lack of storytelling about motherhood in general. That is just hundreds of years of lost storytelling, because we didn't really see it on film when narratives were being decided by people who had never been mothers. It's such a rich piece of material, the book, Little Fires Everywhere, and it talks about motherhood in so many different ways and shows there are so many different types of mothering. I think it really broadens the spectrum of what we think of mothers to be. There's not quintessential 'good mothers' or 'bad mothers,' but this whole spectrum of behaviour that really promotes a lot of discussion.

Reese Witherspoon
Women like Marie Seacole and Reese Witherspoon are just two examples of successful women who have practice their self- acceptance to fuel and course correct their destiny. If you're struggling with self-doubt, take a page out of their story and use your personal story to empower yourself.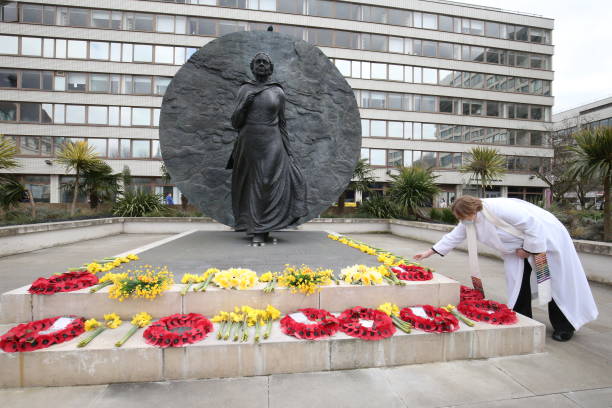 Successful women know that the one thing that helps them to be happy and confident in any situation is themselves, they are they own inspiration, their own role model. They are their own best cheerleaders and they believe in their own abilities. This self-belief allows them to take on any challenge and come out victorious. It also gives them the strength to keep going when things get tough. So if you want to be a successful woman, remember to always believe in yourself – you are your own best asset!
When you accept yourself, you can let go of the need to compare yourself to others or to prove your worth. This doesn't mean that you shouldn't strive to improve or reach your goals; it just means that you're okay with where you are right now.
There is science behind happiness and the questions successful women ask themselves
What makes us happy? It's a question that has been asked throughout history, and one that scientists are still trying to answer today. But while the answer may still be elusive, there have been some interesting findings when it comes to the science of happiness.
What can you do to increase your happiness?
How often do you focus on your strengths and positive qualities, rather than dwelling on your weaknesses?
How often do you connect with other successful women who are ready to celebrate you?
Social relationships are crucial for your happiness. Finding meaning and purpose in your life is not something you could achieve by yourself. You are the sum of the feelings you experience every day and your social connections could make or break how you feel…
It turns out that successful women have one thing in common: they all have a strong ability to imagine their future simply because they know what makes them happy. The ability to imagine the future is key to success because it allows you to plan for your goals and make choices that will lead to a life that you will enjoy.
Interestingly, this ability is not just about thinking positively – it's also about understanding your own brain and how it works. The brain is always trying to predict what will happen next, and you can use your imagination to your unfair advantage. The brain loves novelty and re-imagining your life on your own terms could be your starting point.
Do you want to be happy and confident in any situation? Start practising self acceptance and imagine your future knowing what makes you happy. Then, take some risks and believe in your talent, try new things. You may be surprised at how well your brain predicts what makes you happy and confident.