It is very late at night here in Lisbon, but I have to put pen to paper and share with you the enchanting night we experienced at the Web Summit's Opening Night. The air was charged with excitement and the promise of happiness for the  innovators who are re-imagining the world as we speak. I couldn't help but be swept away by the enthusiasm and positivity that filled the floor.
In her uplifting address, Katherine Maher, the newly appointed CEO of Web Summit, painted a picture of the event as a space for "critical conversations about technology, society, and innovation." With a sparkle in her eyes, Maher expressed that Web Summit is not just a gathering; it's a celebration of the incredible connections, ideas, and positive change that women bring to the world of technology.
Maher's enthusiasm was contagious as she highlighted the role of Web Summit in bringing people together, fostering connections, and advancing discussions that merge the realms of technology and society. It was a particularly special moment for Maher, who fondly recalled her experience as a speaker at Web Summit in 2019, marvelling at the sheer size of the crowd and the impactful mission of connecting people and ideas that change the world.
The CEO, radiating positivity, emphasised that in the face of rapid technological progress, Web Summit's role in creating connections and community is more crucial than ever. It's a haven for women, a place where we can collectively explore the transformative potential of technology, discuss its challenges, and champion solutions that bring joy and positive impact.
Maher celebrated the inspiring women, founders and contributors gracing Web Summit's stages with their ideas and fresh perspectives on the challenges we face. It's not just a tech conference; it's a platform where hearts are filled with the promise of progress.
I couldn't be prouder to witness these incredible women contributing to a vision of the world that is not only worth building but also worth celebrating.
Looking towards the future, Maher envisioned a world where technological progress plays a vital role in addressing global challenges, from climate change to the future of work. AI technologies, in particular, were highlighted as agents of positive change, creating access to education, personalised healthcare and driving us toward a more connected, prosperous and sustainable future.
Yet, in the spirit of maintaining a positive balance, Maher acknowledged that, over the next few days, there will be robust debates about the potential challenges posed by AI. Web Summit, under Maher's optimistic leadership, is not just about tackling problems but about finding joy in the solutions and fostering a sense of community in the face of these discussions.
As the Happiness Editor reporting from this tech extravaganza, I am thrilled to be part of an event where women in tech are not just participants but pioneers shaping a future that is not only innovative but joyously inclusive. The stage is set for an uplifting and authentic exploration of the evolving relationship between technology and the happiness of women, living in Lisbon and beyond.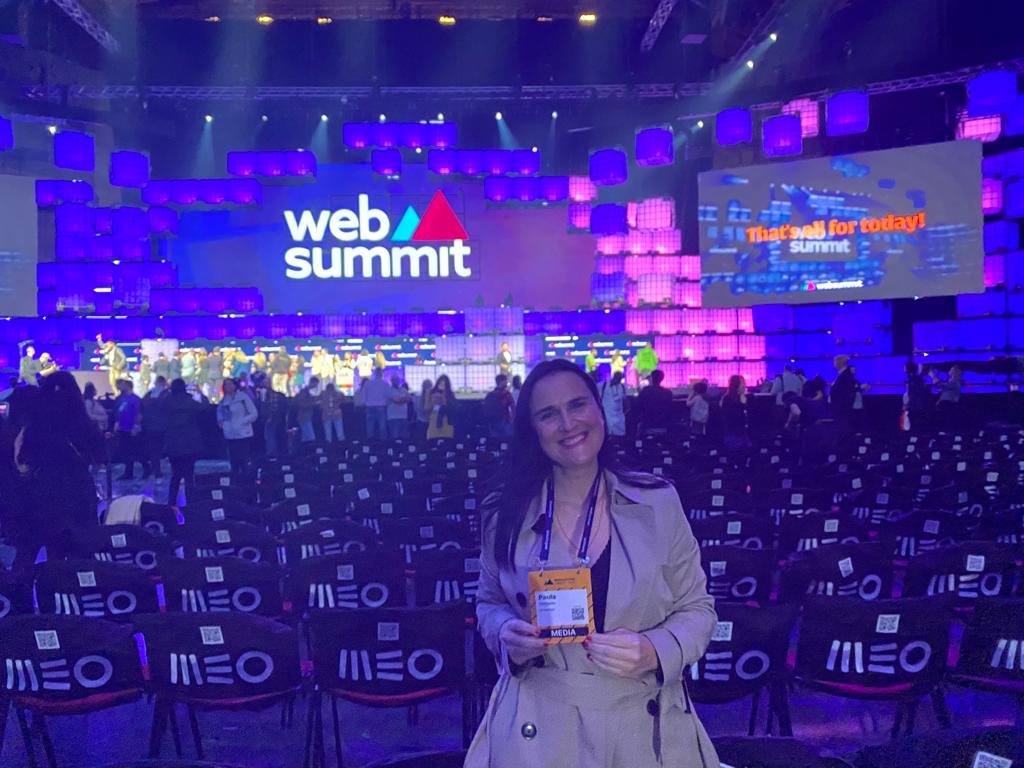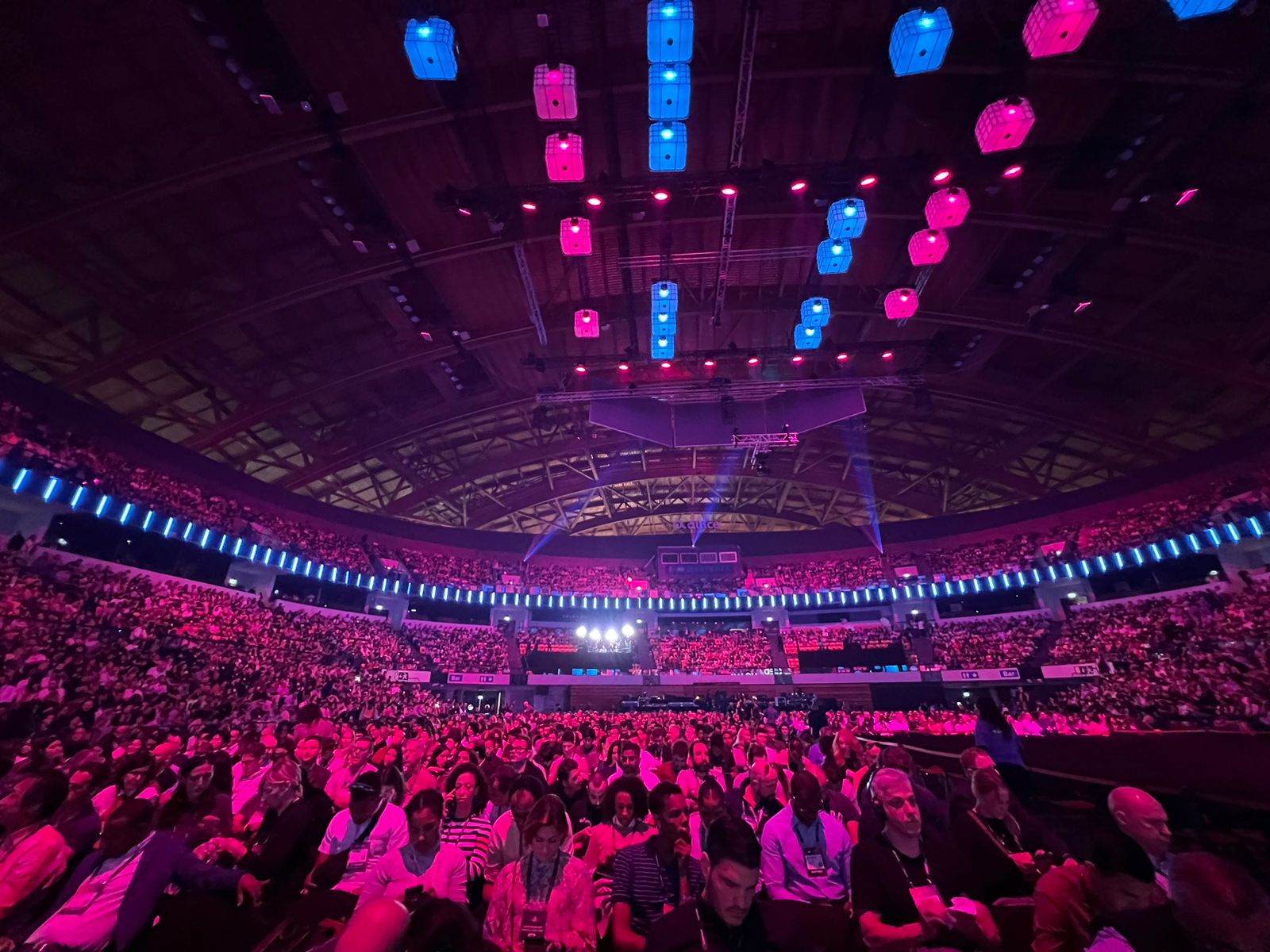 Web Summit 2023
Dublin-based company from Ireland holds events all over the world: Web Summit in Lisbon, Web Summit Rio in Rio de Janeiro, Collision in Toronto, and RISE in Hong Kong. "the world's premier tech conference"- Politico; "where the future goes to be born" ( the Atlantic); "a grand conclave of the tech industry's high priests" (New York Times). At a time of great uncertainty for many industries and, indeed, the world itself, the Web Summit gathers heads of government, cultural leaders, the CEOs of tech companies and startup founders looking for their next step, to ask: Where to next?
Do you want to share your story and inspire our readers ? Know that every story is paving the way for a brighter, happier future.