As we age, the importance of friendships only grows stronger. However, maintaining an old friendship becomes increasingly challenging. We all have busy lives, with demanding jobs, families, and other commitments that take up a significant portion of our time. It can be difficult to find the time and energy to nurture our friendships. Additionally, as we grow older, we may experience life changes that can impact our friendships, such as moving to a new city or experiencing a major life event.
Studies have shown that social connections can have significant health benefits, including reducing the risk of depression, improving cognitive function, and increasing life expectancy. Moreover, our friendships can provide us with emotional support, a sense of belonging, and a source of joy and satisfaction.
To maintain our friendships as we age, it is important to be intentional about our efforts. We can start by scheduling regular quality time together, whether that be through in-person meetups, video calls, or other forms of communication. We can also be open and honest with our friends about our lives and the challenges we may be facing, which can help deepen our connections.
Additionally, we can seek out shared experiences and activities that can help us create new memories and strengthen our bonds. This could involve taking a class together, planning a trip, or simply trying out a new hobby or just having a regular afternoon tea. By experiencing new things together, we can build a stronger sense of connection and create a shared history that can sustain our friendships over time. Life is unpredictable and our friends may be going through challenges that impact their ability to connect with us. By being patient and compassionate, we can support our friends through difficult times and strengthen our bonds over the long-term.
As we age, our friendships become increasingly important, but also more challenging to maintain. Being intentional about old friendships requires being flexible and understanding, creating meaningful connections that enrich our lives and provide us with important emotional support. Ultimately, investing in our friendships is a powerful way to cultivate joy, fulfilment, and a sense of belonging in our lives.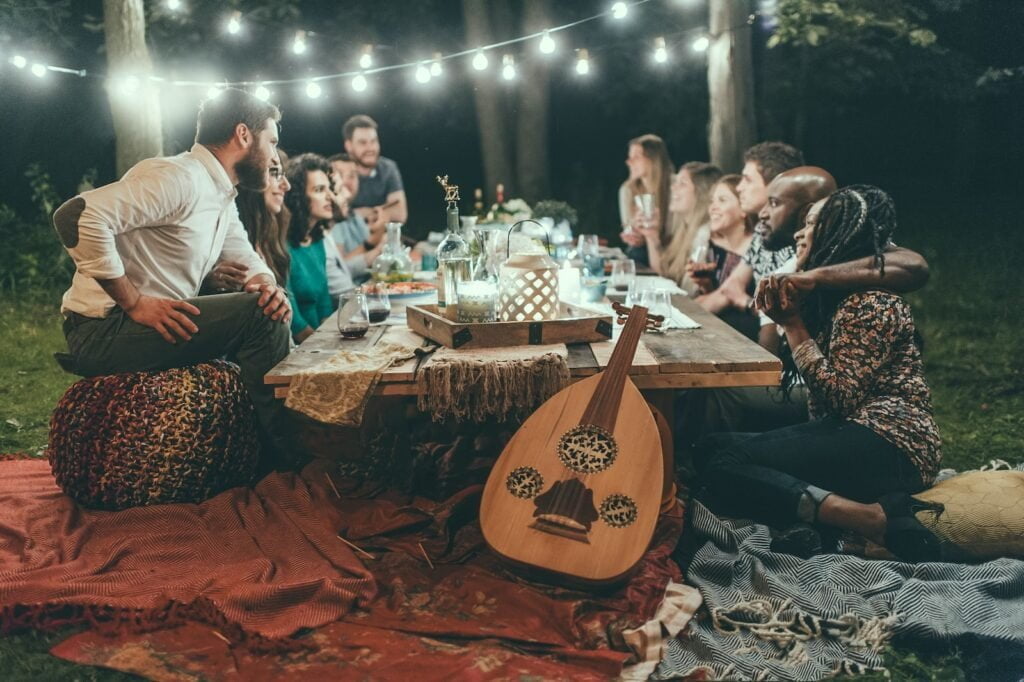 Cultivating meaningful connections
Friendship is a fundamental aspect of human life and mindful communication is the foundation of many of our experiences and can be a source of comfort, joy and growth. When we cultivate meaningful friendships, we have the potential to experience a deeper sense of connection and purpose in our lives.
One of the most crucial elements of meaningful friendship is communication. When we communicate mindfully with our friends, we are more likely to build strong connections and create lasting memories. Mindful communication involves actively listening to our friends, being aware of our own thoughts and emotions, and communicating with intention and compassion.
When we practice active listening, we give our friends the gift of our full attention. Active listening involves focusing on the speaker, taking in what they are saying, and responding in a way that demonstrates understanding and empathy. When we actively listen to our friends, we create a safe space for them to share their thoughts and feelings. This can help deepen our understanding of each other and create a more meaningful connection.
Mindful communication also requires us to be aware of our own thoughts and emotions. When we communicate from a place of emotional awareness, we are more likely to express ourselves authentically and respectfully. We can also be more present in the moment, which can deepen our connection to our friends.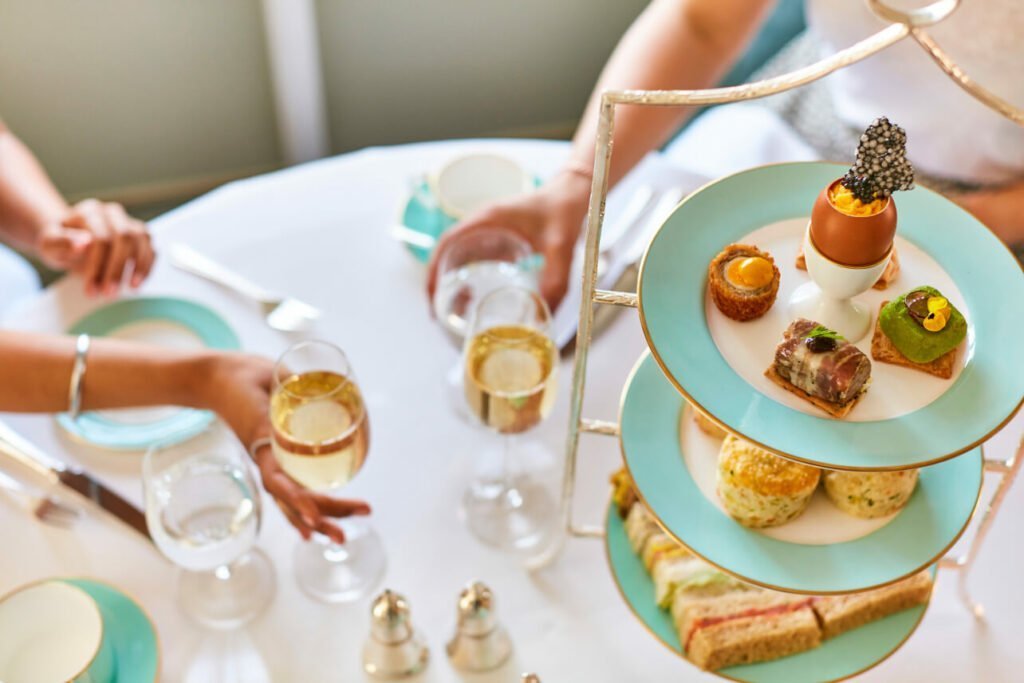 Communicating with intention and compassion to stand the test of friendship
Finally, mindful communication involves communicating with intention and compassion. When we communicate with intention, we think about what we want to say and how we want to say it. We consider our friend's feelings and needs and strive to communicate in a way that is respectful and clear. Compassion involves caring for our friends and wanting what is best for them. When we communicate with compassion, we create a sense of mutual trust and understanding.
Communicating with intention and compassion is a powerful tool that can help build stronger relationships and promote understanding and empathy. Throughout history, many influential leaders and figures have demonstrated the power of mindful communication through their words and actions.
One example of communicating with intention and compassion comes from Mahatma Gandhi, the Indian independence leader. Gandhi was known for his ability to communicate effectively and respectfully with those who opposed him. He believed that nonviolent communication could help bridge divides and create lasting change. Gandhi's use of compassionate communication helped him to rally people behind his cause and ultimately led to India's independence.
Another example of mindful communication comes from Martin Luther King Jr., who was a prominent leader in the civil rights movement in the United States. King was known for his powerful speeches, which communicated a message of love, compassion, and nonviolence. He believed that communication could be a powerful tool for social change and used his words to inspire and unite people across racial and cultural divides.
In modern times, the power of intentional and compassionate communication can also be seen in the example of Malala Yousafzai, the Pakistani activist for girls' education. Malala used her voice to advocate for education for girls, even in the face of violence and opposition. She communicated with intention and compassion, striving to build bridges and promote understanding between different groups.
These historical figures demonstrate that communicating with intention and compassion can be a powerful tool for promoting positive change and building stronger relationships. Whether it is in our personal relationships, our workplaces, or our communities, we can all benefit from practicing mindful communication.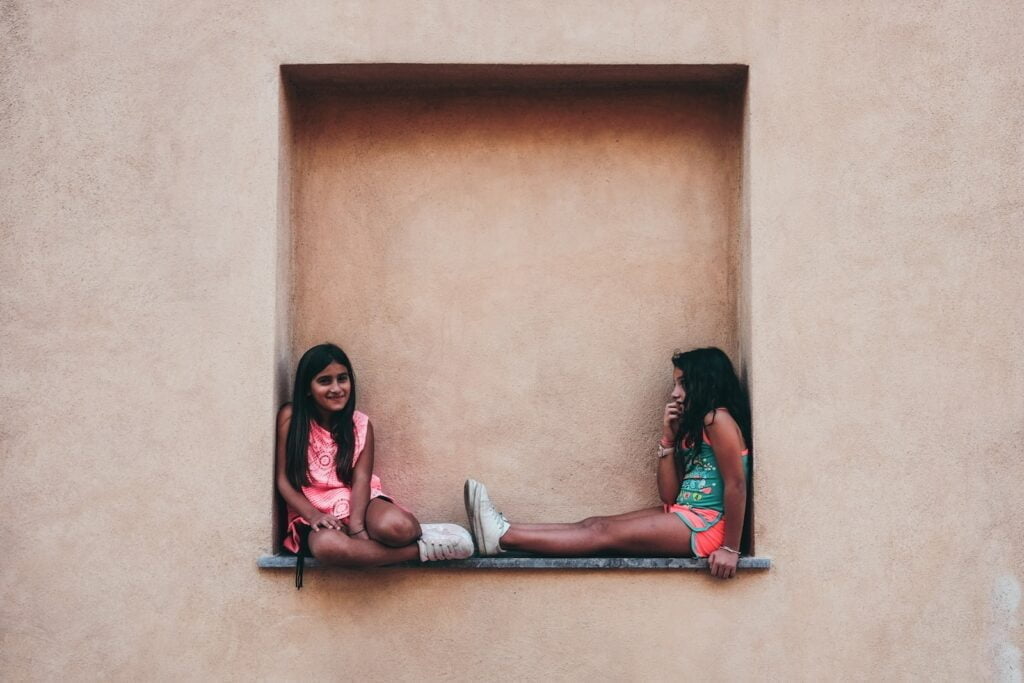 Celebrating Friendship and navigating the test of time
Friendship is a gift, and celebrating our friendships can bring us closer together. When we take the time to acknowledge and appreciate our friends, we demonstrate our love and respect for them. Celebrating friendship can take many forms, such as spending time together, exchanging meaningful gifts, or simply telling our friends how much they mean to us.
Cultivating meaningful friendships requires us to communicate mindfully. Active listening, awareness of our own thoughts and emotions, and communicating with intention and compassion are essential components of mindful communication. By celebrating our friendships and nurturing these connections, we can experience deeper joy, fulfillment, and purpose in our lives.
Long-lasting friendships are a testament to the power of human connection and the enduring nature of our relationships. Throughout history, there have been many examples of friendships that have stood the test of time, bringing comfort, support, and joy to those involved.
Mark Twain and Nikola Tesla were two iconic figures of the late 19th and early 20th centuries who developed an unlikely friendship that lasted for several years. Despite their different backgrounds and fields of expertise, they shared a deep respect for each other's work and a mutual fascination with science and technology.
Mark Twain, born Samuel Clemens, was an American author and humourist known for his witty and satirical writing. He was also loved science and technology and was fascinated by the inventions of his time. Nikola Tesla, on the other hand, was a Serbian-American inventor, electrical engineer, and futurist known for his groundbreaking work in the field of electricity and magnetism.
Despite their differences, Twain and Tesla became close friends in the early 1890s, when Tesla was working on developing alternating current (AC) electrical systems. Twain was impressed by Tesla's work and invited him to his home in Connecticut, where they struck up a friendship based on their shared interests and love of science.
Over the years, Twain and Tesla exchanged letters and continued to discuss their ideas and interests. Tesla even wrote a letter to Twain in 1895, proposing the concept of a "world wireless system" that could transmit messages and information around the globe.
Although their friendship eventually faded, their connection remained a testament to the power of friendship and mutual respect. Twain and Tesla's friendship demonstrated that even people with vastly different backgrounds and areas of expertise can find common ground and develop deep connections based on shared interests and values.
The friendship between Mark Twain and Nikola Tesla is an example of how people from different walks of life can develop deep connections based on shared interests and values. Despite their differences, Twain and Tesla shared a deep fascination with science and technology that brought them together and inspired their friendship. Their story serves as a reminder that friendship can transcend boundaries and bring people together in unexpected ways.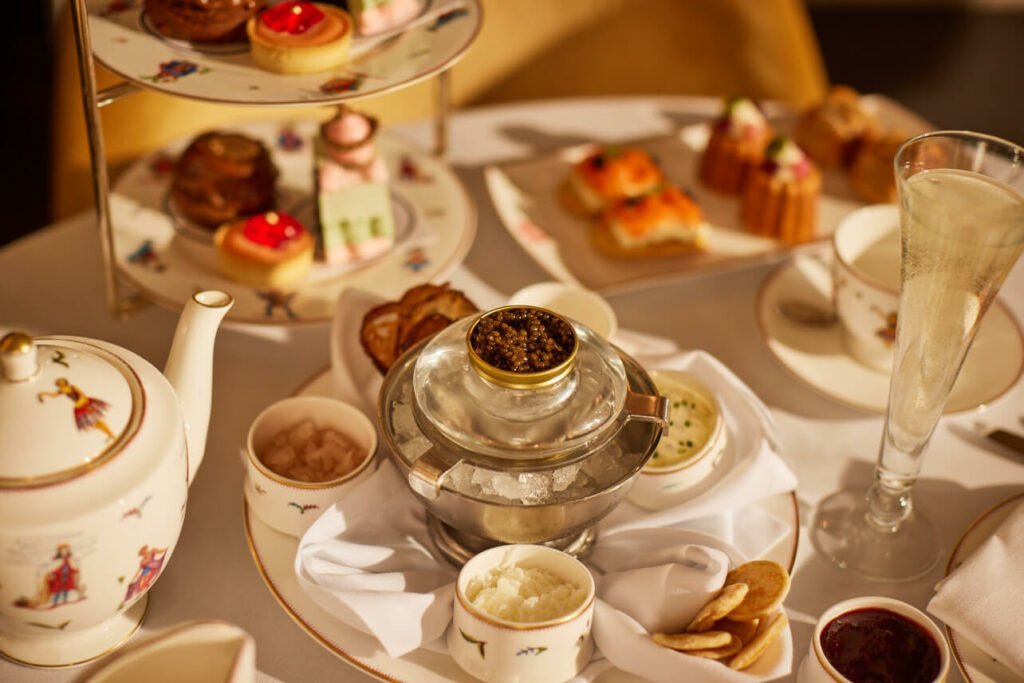 C.S. Lewis and J.R.R. Tolkien, two influential writers of the 20th century who developed a meaningful connection and showcase that meaningful communication is the key to a lasting friendship. Lewis and Tolkien met at Oxford University in the 1920s and bonded over their shared love of literature and storytelling. They remained close friends for over 30 years, supporting each other through personal and professional challenges and inspiring each other's creative work.
Another example of a long-lasting friendship is that of Ruth Bader Ginsburg and Antonin Scalia, two Supreme Court justices in the United States. Despite their ideological differences, Ginsburg and Scalia shared a deep friendship that spanned over 20 years. They often attended operas and other cultural events together and had a shared love of the law and the Constitution.
Vincent van Gogh and Paul Gauguin, two famous artists of the 19th century, had a tumultuous but enduring friendship that lasted for several years. They exchanged letters and shared their work with each other, inspiring each other to push their artistic boundaries.
These friendships show that long-lasting friendships can bring joy, support and inspiration to our lives. They can provide a sense of continuity and connection in a world that is constantly changing. By nurturing our friendships and investing in the people we care about, we can create lasting bonds that enrich our lives and bring us a sense of belonging and purpose.
Long-lasting friendships are a testament to and the enduring nature of our relationships. Whether it is through shared interests, values, or experiences, our friendships can provide us with support, joy and inspiration throughout our lives. By investing in our friendships and nurturing these connections, we can create a sense of continuity and connection that sustains the power of human connection