Have you ever imagined Maggie Berry, the Matchmaker, blending elite certification and working to connect your business into the global supply chain?
Gone are the days when matchmaking was about finding an ideal husband. In today's business world, women executives know that time is of the essence, why not take the hard work out of finding your supply chain partner? If you are a woman in business seeking success, knowing Maggie Berry is a must have privilege.
Founder of Women in Technology Network, Maggie Berry has received an OBE for services to Women in Business and Technology. Currently, the Executive director for Europe at WEConnect International, Maggie Berry is responsible for the management, leadership and development of the organisation's network of registered and certified women business owners across the UK and Europe. WEConnect International's corporate members represent $1 trillion in annual purchasing power and are true pioneers in inclusive sourcing and global supplier chain development. In Europe the network is matchmaking women's businesses with the likes of Accenture, EY, IBM, Intel, MSD and Proctor & Gamble.
A passionate advocate for women working in tech roles for the last 15 years, Maggie has focused on raising awareness of women succeeding in business. Championing women is an ongoing challenge, and with the storm that hit the global economy in 2020, we reached out to Maggie Berry OBE to see how is she doing during the lockdown. What drives her while in self isolation?
Locked in her home in England's countryside and facing the heights of a tough reality, Maggie Berry is socially distancing with a new and unexpected sense of "as if". Her travels, conferences and speaking engagements in Switzerland, Belgium, France and other countries in Europe had to be postponed, due the imposed travel bans, projects are stuck and progress made is cut down while supply chains are facing global uncertainty.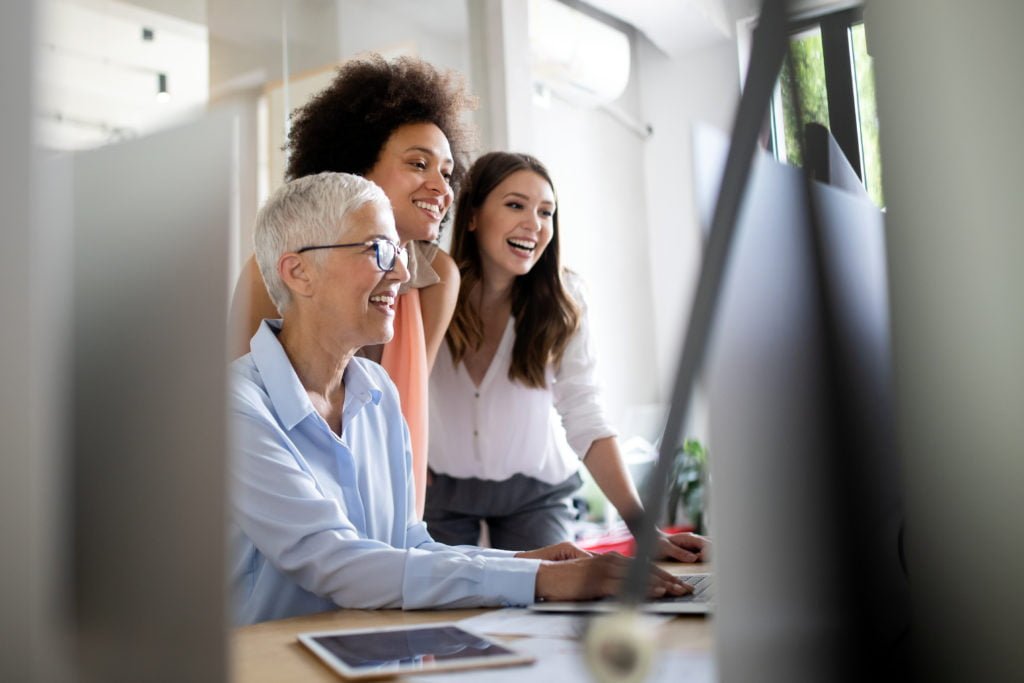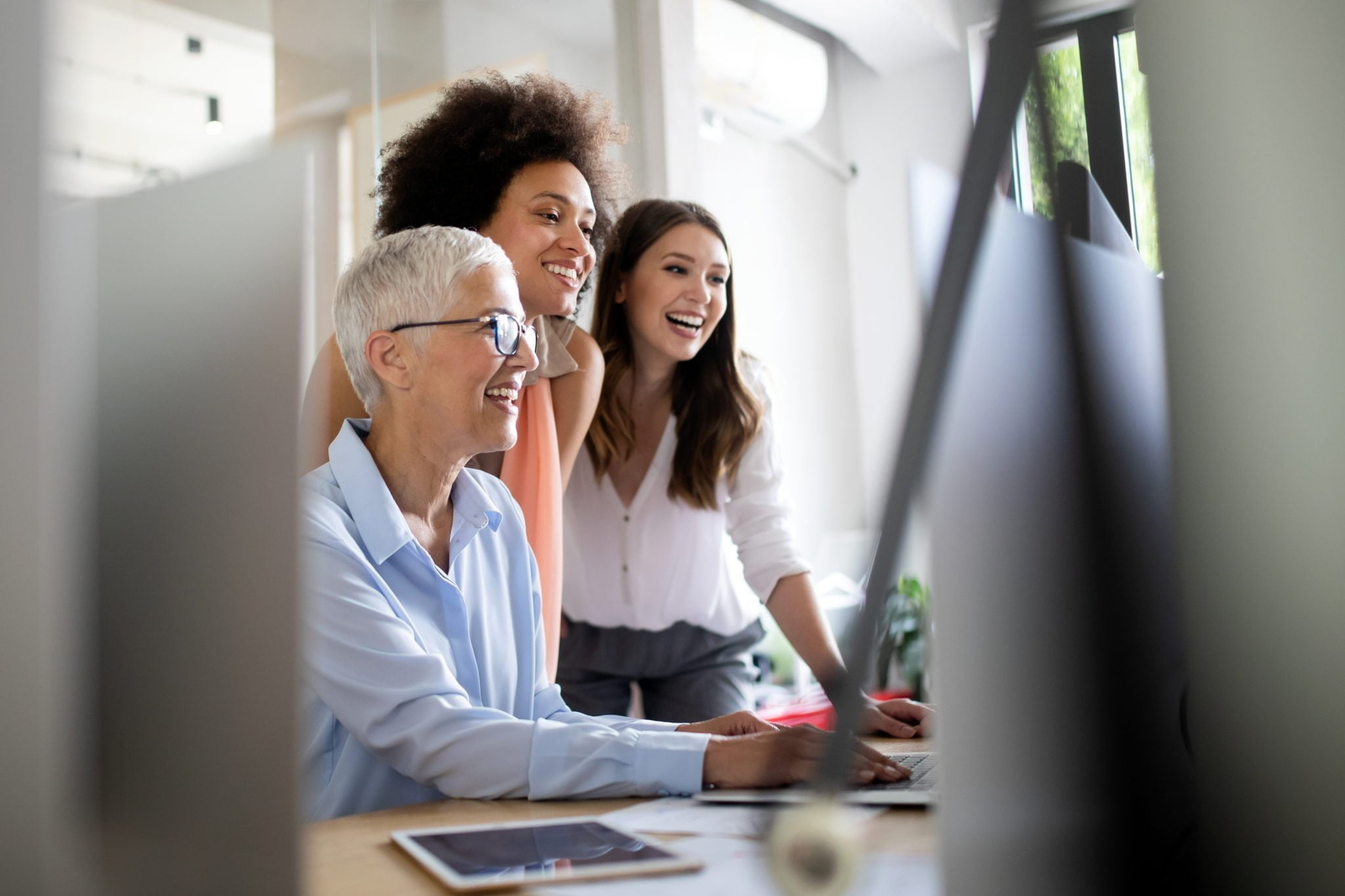 Aware that not only her company was hit by this unprecedented epidemic but every supply chain is rethinking their strategic steps into the unknown, Maggie is living the life of a modern Phoenix. Instead of feeling trapped, she keeps calm and carries on, doing her meetings online, cooking for herself and her husband and transforming uncertainty into creative solutions for the millions of business women who are looking up to her.
Her day job is sourcing women-owned businesses, certifying their products and services with multinational corporations through a global supplier diversity campaign is attracting millions of businesses from around the world.
"I work for an organisation called We Connect International, which stands for women's enterprise. We work on connecting women owned businesses into the corporate supply chain. I have worked with the organisations since the end of 2012, when it was already up and running. I've been responsible for the campaign here in Europe and when I started, we were really focused on the UK and Ireland, but over the last four years, we've been able to grow in Europe and to integrate into other countries like Switzerland, Germany and the Netherlands. We've got plans to grow into Belgium and France and other countries as well.
The drive and the organisation's global vision is all around women's economic empowerment and putting financial power into the hands of women. Our network of women-owned businesses are stepping up to provide goods and services addressing the challenge of the current pandemic.
The global vision and the passion is clear for everybody. From our CEO Elizabeth Vasquez to my colleagues, to my counterparts in different regions of the world, to all of the different support people who work with us to make this happen."
Reflecting on how her own passion for supporting the growth and development of women in business started, she tells us:
"When I think back to being a student at university, then a little bit later at the beginning of my working life, I first started to really look at the women in business and business initiatives. Connecting with senior women who were incredibly generous with their time, with their insight, with mentoring, with informal advice, and listening to amazing men and women speaking at events about their career, sharing their journey, inspired me to grab opportunity with both hands… I took little bits from all the interactions and from a multitude of experiences that have come together and started to self-motivate myself and package opportunities for women."
Maggie is socially distancing at present but she always loved working from home, and here are a few simple but effective morning rituals.
"I work from home. Although I travel a lot and my husband commutes to London every day and he leaves the house very early, I give myself between 6:30 and 9 o'clock. That's my time. I don't go online in the morning, instead, I really enjoy having breakfast in bed, and then go for a run or exercise. When you're sitting in front of a computer all day, every day, you have to look after yourself and your own energy levels. I don't drink coffee, I'm a tea drinker. But I have to admit I would normally only have one cup of tea every day. I drink a lot of water instead."
Championing women is always a tall order and requires a systematic ongoing process. How does Maggie mentally handle herself when facing challenges?
"Spending a lot of time working from home or remotely, it can feel a bit lonely. I take each challenge as it comes and I try to break it down into constituent parts, to understand what are the elements of it, what's happening, why, what bits are concerning me, what are my biggest worries and tackle those individually.
You can't just work it all out in your head by yourself. Sometimes it's just a case of talking to a colleague. Sometimes I talk to my husband when he comes in and ask for his perspective on things. It's about working out what the actual concern is and how I can tackle that rather than actually looking at a problem or a challenge in its entirety, because that can sometimes feel really overwhelming and calling on support when you need it. Knowing that there are people I can call upon if I need support is a key part of creating success.
Surrounding herself with a powerful team, she works with different teams for different projects, but what makes her so loved by her team?
"We have a small team here in Europe that work specifically on our campaign here. We're part of a wider ecosystem.
I try and communicate effectively. We are not working together in the same office but we work remotely, we're in touch every day, multiple times every day. We use the phone, we use Skype, we use WhatsApp teams, whatever the technology is, we keep the communication channels open, all the time.
I try to be really honest and clear about why I'm asking them to do different things and what the context is, so they know what's going on and what they're working on. We openly discuss what are the priorities and the challenges ahead. Communication is the key thing."
The Queen's Birthday Honours List 2019 recognises Maggie's outstanding achievements last summer when she was invited to Buckingham Palace to receive The Order of the British Empire, one of the highest honours in the land.
"Receiving the Order of the British Empire was completely and utterly unexpected, and the whole experience was just so amazing. Going with my family to Buckingham Palace where I actually received the medal from Prince William, who asked me some really great questions about the work we've done around women. During those couple of minutes with me he really wanted to learn more and that on its own was a complete honour.
Also helped me understand more about the honour system in the UK. Made me think of other people who deserve recognition for the work they do as well, not only people in the business world, but also maybe some of the other people that I work with at the community association, people who volunteer hours and hours of their time to support that organisation. On reflection, there is so much more we can do as a society to recognise people who volunteer their time and support others. I feel truly privileged to experienced such an honour."
About Maggie Berry
Maggie Berry is the Executive Director for WEConnect International in Europe and joined the team in December 2012 – she has lead responsibility for the management, leadership and development of WEConnect International in Europe. Her role involves matchmaking women's businesses with global supply chain partners and growing the database and network of over 1,000 self-registered and certified women business owners across the UK and Europe – WEConnect International is active in the UK, Ireland, Switzerland, Germany and the Netherlands.
Previously, Maggie was the Managing Director of Women in Technology, an online job board, recruitment and networking forum for women working in the technology profession in the UK. She was involved with Women in Technology's inception in the autumn of 2004 and managed all aspects of the website and the networking activities Women in Technology organized. She continues to run the Women in Technology Network on an informal basis in her spare time and she is a Freeman at the Information Technologists' Company in the City of London.
Maggie's personal drive and focus is to increase the number of women who are succeeding and achieving in their business lives – whether they're working in the corporate world or running their own business, are in the early stages of their career or are seasoned professionals. She does this one a day to day basis at WEConnect International and in her spare time everywhere else!