Five Star Insights enables us to learn about successful people from a range of backgrounds and sectors who are making a difference in society through their choice of location, literature, music, art and cuisine.
My guest on Five Star Insights is multi-award winning independent dance artist, Sonia Sabri. She is a choreographer, teacher and artistic director of Sonia Sabri Company.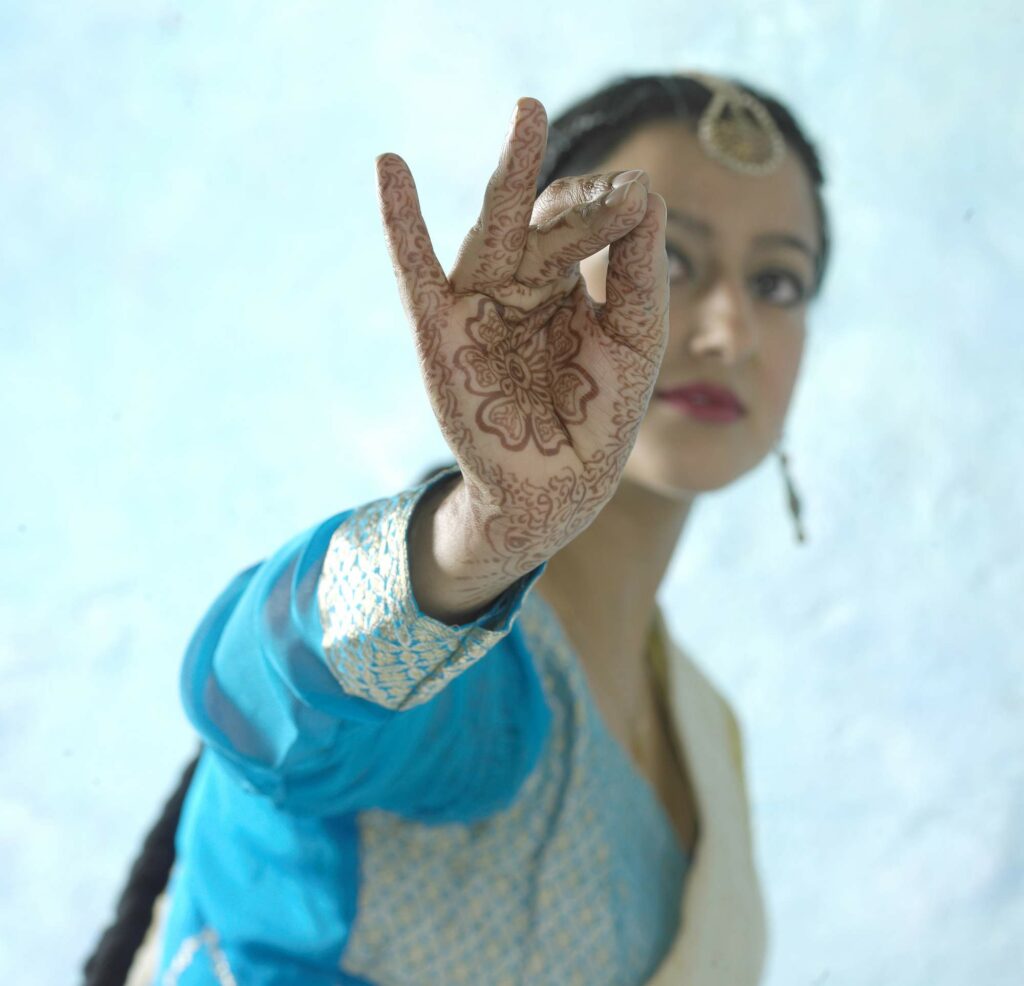 Sonia started dancing at the age of six specialising in a major form of Indian classical dance called Kathak which originated from northern India. The classical dance performance is famous for telling stories without using words.
Over the years Sonia has evolved her skills and art exploring traditional and contemporary approaches to dance, pushing boundaries and creating original concepts reflecting Western and Eastern cultures.
She has performed at international arts festivals like Womad and choreographed Encompass for the Cultural Olympiad in 2012. She pioneered digital, dance and live music production Drishti in 2020, during the Covid-19 pandemic.
As a dance artist, Sonia is acclaimed for her enchanting stage presence, grace and musicality all of which leaves audiences enthralled both nationally and globally.
Art
It seems like the obvious place to start as dance is an expression of art. I'm curious about what Sonia means when she says she sees dance and movement in everything?
Sonia responds saying "Movement is a way I confront my fears and it helps me to express myself when I struggle with words." Sonia is extremely suited to kathak but how would she describe the dance to someone who has never seen it before? She explains "the vocabulary comes from the way we move, so our gestures, mime and body language, things like our eyes, head and neck are key elements of the dance…it requires technical skill too like flamenco or tap dancing as it is a percussive dance."
Was she born to dance? Sonia says her parents had big dreams she would become a Bollywood star, however, her father ended up enrolling her in the wrong class at the Midlands Arts Centre and maybe "it was serendipity but I never looked back!" She was 6 years old and petrified of her teacher, lacking confidence and quite introvert, but her teacher saw something in her and gave her extra classes. That boost made her feel like she could conquer the world. By the time she was 12 she had fallen in love with kathak. A dancer for almost twenty years now, Sonia says "I still train 3-4 hours a day – we have to serve the art."
Music
Dance and music go hand in hand so we gracefully move on to our next section and Sonia reveals that music is very much associated to her mood, so I ask her what she would be playing at the time of our interview.
"I would be playing Qawwali which is spiritual music with a Sufi lineage. It can be choral and involves lots of clapping and drumming. It is food for my soul." I comment itt is quite hypnotic and this type of music has gained mainstream popularity over the years. I'm curious to know when Sonia feels sad why she often plays music to accentuate her mood rather than use it as a diversion or to lift her spirits "it is therapy and about accepting our emotions because society tells us not to show certain emotions like vulnerability. Actually, I see vulnerable as a strength. I feel I have to draw that emotion out to a point where there is no more of that emotion and then I start to feel better…music is what I turn to when I have to let it all out"
Sonia's taste in music is varied and very international "Michael Jackson is a big one – I've got my mum to thank for that. I also love north Indian classical music by Rashid Khan. Ghazals by Farida Khanum and Begum Akhtar. Armenian music on Duduk. Arabic music by Julia Butros as well as old Indian film songs by Mukesh."
Literature
We move on to our third section and literature. Sonia has just finished reading 'Fragile Lives' by Professor Stephen Westaby. "I like to learn about other people's lives, their experiences and careers…(this book) talks about the meticulous skills surgeons have to save lives. It reminds us about how we take things for granted." She recommends everybody should read it. "An artist's world is so consuming in a very different way." I point out that both professions require precision to perform as well. Sonia hadn't thought about it like that but says "yes, I suppose that's true in the discipline, review, training, analysis…"
Sonia and I both enjoy books around human relationships, connection and culture. Fiction books that are set in real countries and places like Khaled Hosseini's A Thousand Splendid Suns and The Kite Runner. "we are so removed from these lives and the media portrays places in one perspective so its good to see things in a different light and from the gut of where these families are based."
I want to know more about Sonia's work with 26 libraries where she used the art of kathak story telling to encourage young families whose first language wasn't English to engage better with librarians. "I codified nine human emotions and gestures, created games and creative tasks…and the outcome was these families saw the library spaces as something creative where they felt inspired to pick up a book and read." I'm full of admiration at what Sonia has achieved and delighted that the project is now a nationally available digital toolkit.
Cuisine
Moving on then to cuisine and Sonia reminisces about what she grew up eating "chips and beans, roti, dhal, vegetables. I was a very fussy eater…" Her parents owned a corner shop and both worked hard, her dad often putting in 16 hour days so she was intrigued one day when they were "excitedly discussing an order involving different things, talking about take away and when to pick up something…it was Chinese food and my first taste in another flavour food. It was so different to what we cooked at home and I loved it"
Sonia remembers how this became a regular order once every two months. Her father asked the Chinese chef to modify the dishes by "adding a little garam masala…basically he 'indian-fied' the dishes!" laughs Sonia.
I ask her if she cooks at home? "Everyday, as it is important for a Kathak dancer to eat well and also for my husband who is a musician." So what does a Kathak dancer eat? "Good fats, protein, rice, salads…I try international foods too" but Sonia laughs as she reveals her dad's habit of adding Indian spices to everything has also rubbed off on her!
When I ask her about her guilty treat she oozes "apple crumble and custard – it is actually in the fridge right now."
Location
Our final section brings us to location and Sonia reveals the most special place she discovered whilst on tour. She had never been there before, didn't even know where it was on the map but the minute she arrived in Jordan she said "I felt like I had been here before or this is where I need to be…putting aside the urban hustle and bustle, there was such a sense of profound tranquility, it just blew me away…this positive denseness and then we performed. The Princess of Jordan came and was very complimentary."
I ask Sonia about the production, thinking she had performed a classic kathak dance but she surprises me. "Our production was called Kathak Box and it involved hip hop artists, contemporary dancers and for the first time we did complete acapella. It was based on stereo-types of people and culture but was so much fun and very high energy with an interactive end so the audience was able to connect with us" Sonia grew up in Birmingham but has family in Dubai and so I ask her about the contrast between the two places. "I enjoy spending time in Dubai…it is like living in a film set. It can be pretentious, arrogant and superficial but also spiritual. It is so different to my life, so it offers respite and escapism though after 10 or 14 days I have to come back."
I ask her if she could perform anywhere in the world where would it be? "Morocco because I hear it is such a melting pot of cultures. I'm intrigued how a kathak performance of mine would be received there." She goes on to say "I would love to collaborate with musicians, dancers, writers from there to put on a production."
So there you have it. If you are interested in collaborating with Sonia then do get in touch. She would love to hear from you.
I thank Sonia Sabri for sharing her Five Star Insights with us.
Don't forget to tune into the Five Star Insights podcast.
Do you want to share your story and inspire our readers ? Know that every story is paving the way for a brighter, happier future.