In a world often dominated by the love for power and wealth, it is easy to lose sight of the power of love for another human. Austin Richard Post is reminding us all that we are designed to be human and kind, and we could be both. Compassion, empathy, and kindness, are virtues that bind us together and remain timeless and invaluable, refusing to bow to the tides of materialism. If you're searching for a real symbol of these virtues in the contemporary world, Austin , born on Independence Day, is paying forward the true meaning of Independence.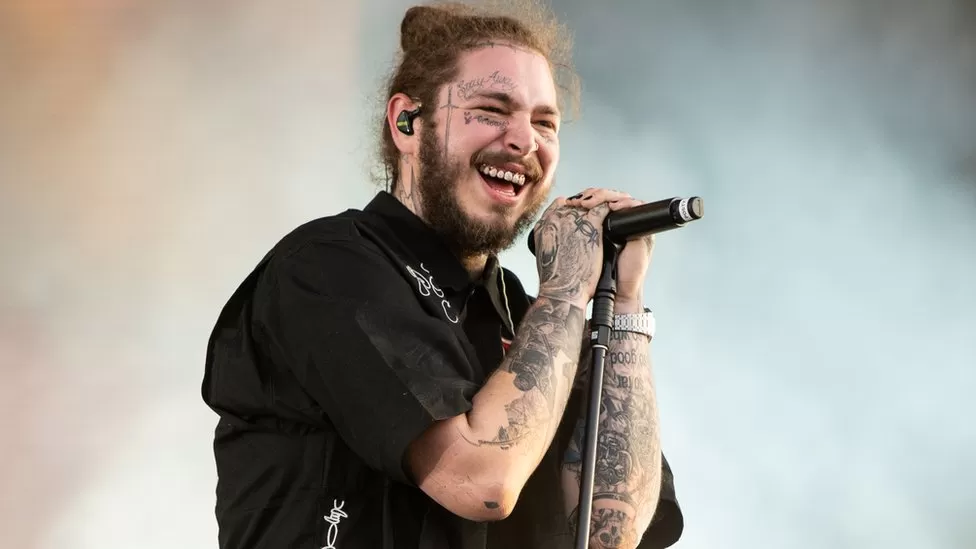 Getty Images
Post Malone: Human and Kind- how to be both
A globally renowned artist who uses his genius not just to entertain, but to inspire and uplift those who struggle to make sense of the world around us, Austin's journey has been one of breaking free from the constraints of convention and pursuing his life purpose fearlessly. Born on America's Independence Day, Austin Richard Post's life has been a testament to the spirit of freedom and the transformative power of creativity. His birth date, the Fourth of July, is more than just a day of celebration; it is a symbol of liberty, a tribute to the human spirit's capacity to overcome adversity and strive for something greater.
Known to the world by his stage name, Post Malone, Austin's music resonates with millions, his eclectic blend of genres echoing the diversity and depth of human emotion. But his latest act of kindness, ahead of the release of his new album 'Austin' on his 28th birthday, has made a more significant impact than any of his chart-topping hits.
"Some of the most challenging and rewarding music for me at least. You know, trying to really push myself and do some really cool stuff."

Post Malone's new album Austin is coming July 28
On a regular night in Glasgow, Scotland, Austin found himself mesmerized by the raw talent of a local singer, Gregor Hunter Coleman, who had just finished his set at Wunderbar. In a move that shocked and delighted many, Austin not only expressed his admiration for Gregor's work, but also made an offer that would alter the course of the young singer's life. He decided to buy him a house, an act of compassion that Gregor described as "crazy", yet profoundly transformative.
This act of kindness, far removed from the glitzy realm of stardom, is a testament to Austin's innate compassion. It speaks volumes about his character and his recognition of the struggles aspiring artists often face. He had been in Gregor's shoes once, and now, he was in a position to make a difference.
Austin's gesture illuminates the potential for compassion that resides within each of us. It's not about the grandeur of the gesture, but about the willingness to reach out, to extend a helping hand, to say, "I see you, I acknowledge your journey, and I am here for you."
Austin's act of kindness wasn't about charity; it was about knowing who is he destined to be. He saw a fellow artist in need, and he showed up for him. He recognized the hardship, the struggle, the dreams, and he decided to do something about it. It was a genuine human connection that goes way beyond fame, wealth, and social standing.
Kindness isn't a commodity, but a choice we make every day. It's a choice to see beyond our own experiences, to understand someone else's journey, and to act with empathy and love. It's a testament to the transformative power of compassion, showing that even in the face of adversity, we can be agents of positive change.
As Austin Richard Post announced last night the release of his latest album this July, we celebrate not just the musician, but the man behind the music, whose compassion has echoed louder than any melody ever written. His act of kindness shows that real success lies not in our personal achievements, but in our ability to uplift others, to spread love and to foster unity.
To inspire and to be inspired, to love and be loved, to extend a hand when one is needed – that is the true essence of humanity. Austin Richard Post, with his compassionate heart and soulful music, is a beacon of this essence. His story serves as a resounding call for us all to embrace compassion, to acknowledge the power we have to make a difference, and to remember that, in the symphony of life, our most beautiful notes are those of kindness.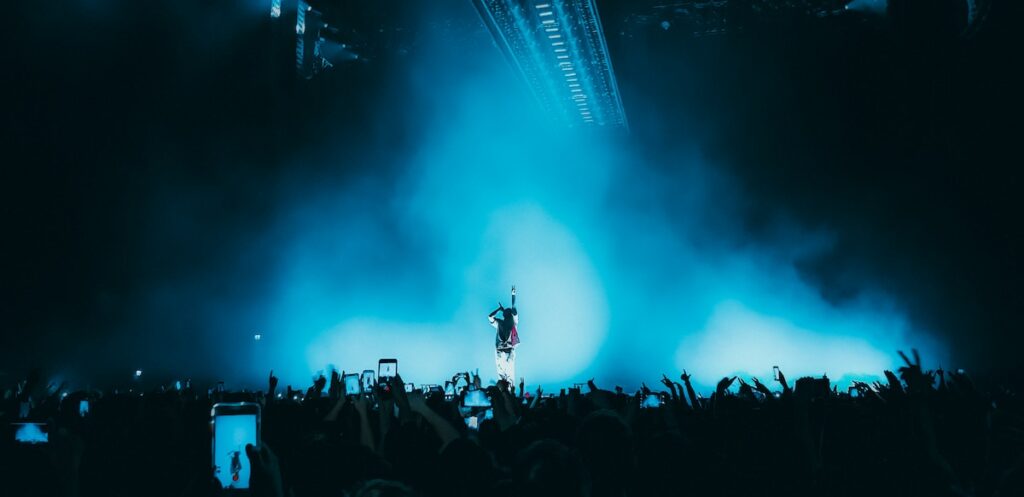 Post Malone's music: the real Declaration of Independence
Just as the fireworks illuminate the night sky every Fourth of July, marking the triumph of freedom, Austin's journey has been a dazzling display of creativity, illuminating the path for aspiring artists worldwide. His music has been his Declaration of Independence, his voice a beacon of hope, his lyrics a call to being human and kind for those who struggle to express themselves freely.
In an act of profound empathy and compassion, Austin extended the spirit of his own independence to Gregor. He didn't simply pass a torch; he lit a new one, kindled by the shared flame of artistic passion and the collective desire for freedom. He paid forward the independence that is every man and every woman birth right, offering Gregor the freedom to create, unfettered by the constraints of everyday life.
The house Austin bought for Gregor was not just a physical dwelling; it was a beacon of hope and kindness, an embassy of dreams on foreign soil, a safe space where Gregor could live out his own Declaration of Independence. This is a new dawn for Gregor, a dawn where his dreams are no longer just aspirations but possibilities. Just as the Fourth of July commemorates the birth of a nation and the triumph of freedom, Gregor's new home marks the birth of his artistic independence and the triumph of compassion.
Austin igniting the spark of kindness in hearts across the world, and we hope to inspire you to celebrate his new album, sharing the dreams and echoing his love for others, played out not in grand parades or fireworks, but in the quiet act of kindness, one artist helping another. This is the true essence of paying it forward.
Do you want to share your story and inspire our readers ? Know that every story is paving the way for a brighter, happier future.