If you would like to join the rich and famous living in a multi-million home in London, without paying the Stamp Duty, keep reading.
But before you hold the keys, you must go for a walk. Locals love going for a walk- weather, aside, it helps you clear your mind and you never know who could cross your path. London might be known for it's rainy weather, but London averages 106 rainy days each year, which is less than rainiest cities in the United States like New York, with 167 days of rain each year or Miami with 128 rainy days each year.
I walk through Chelsea every day marvelling at the red bricked mansions, and reading the memorial plaques reminding us that No. 5 (now 24) in Cheyne Row, was Thomas Carlyle's home for 47 years. George Meredith, Algernon Charles Swinburne and Leigh Hunt lived here. Jonathan Swift lived in Church Lane, Richard Steele and Tobias Smollett in Monmouth House.
Living legends like Charles Saatchi, often take a short stroll to the Saatchi Gallery and he is not the only A- Lister resident you could meet here. No wonder John Fredriksen renovated his Chelsea home for £40,000,000… Over the last few decades I've seen more than once Eric Clapton, Rowan Atkinson, James Dyson, Sir Richard Branson, Sir Evelyn de Rothschild, Prince Harry, Kate Middleton. I really must mention, my all time favourite London- All- Things- Ageless-Beauty- Lifestyle- Fashion- Queen, Trinny Woodall, who just turned 57 this month, and is dating Charles Saatchi, 77. It is a small world, what can I say…
The Second Most Expensive Street in London
Nothing beats a walk in Chelsea. Known for its famous residents, Chelsea China, the first factory-made porcelain in England, the Chelsea flower show, Kings Road, which was opened to the public in the sixties, is now a hub for the rich and famous.
Every single street starting at Chelsea Bridge and running along the Chelsea Embankment, Cheyne Walk, Lots Road and Chelsea Harbour is filled with history. You never know who walks through the doors of these elegant white and red bricked mansions running down to the Thames. We know, however, that Oscar Wilde, James McNeill Whistler, John Singer Sargent, Vivienne Westwood, they all lived and loved Chelsea.
Ironically, it is partially because of them that the average house price on Tite Street, was £28.9 million, ranking the second most expensive street in London last year. Waiting for the next report in March to find our the latest valuation for 2021. An estate agent told me today that the Stamp Duty Holiday was extended- hooray! but doesn't really affect your buying decision if you are wealthy already. He might be right, what do you think?
The narrowest street in London
I love walking in the rain and sometimes I adventured further out of my comfort zone, always getting lost on those narrow, cobbled streets in Mayfair, just to discover the most amazing places you could only find on foot.
The alleyway between St Martin's Lane (next to the London Coliseum) and Bedfordbury, called Brydges Place is certainly London's narrowest street: 38cm (15in) wide , with its tightest point only 5 cm…West End is at a historically record quiet time now, but this shortcut is used by savvy Londoners trying to avoid the wave of tourists going shopping or for a night out.
The Most Expensive Street in London
You only need to venture a bit further North-West and once you pass Edgware Road, you will find yourself in a leafy countryside spot, very popular with the super rich as they bought old houses with large plots, demolished them and now the most amazing mansions are opening their gates.
Last year's top-ranking street was Ilchester Place in Holland Park, giving the street an "average" price of… £17.2 million.
If you wander who lives next door, of course, all residents are A-listers and in the neighbourhood you could sometimes see David and Victoria Beckham. As impressive as this sounds, this is old news. Now is 2021 and there is a new kid on the block: Avenue Road.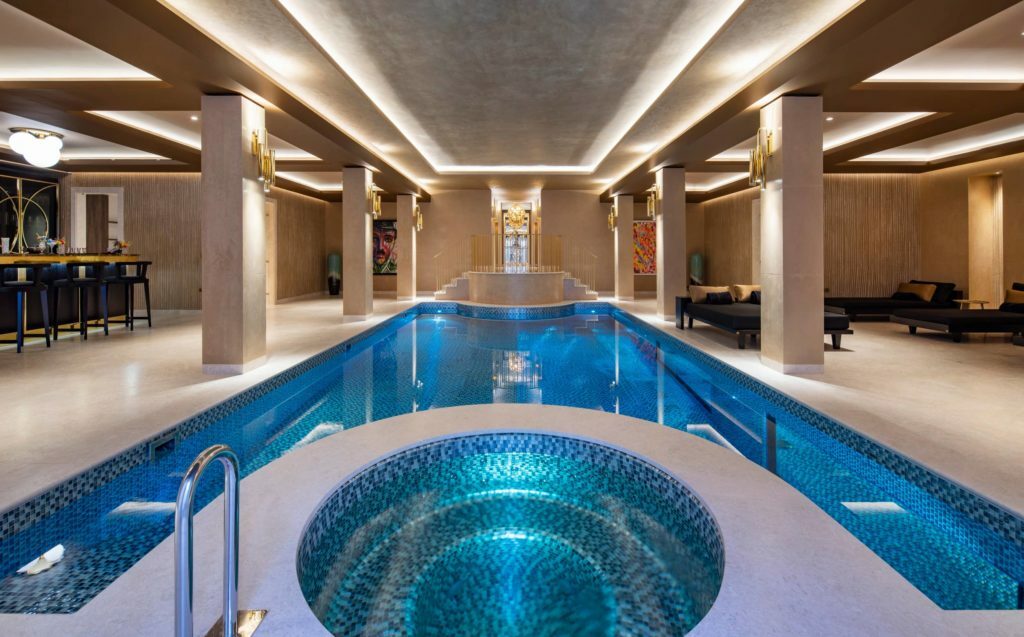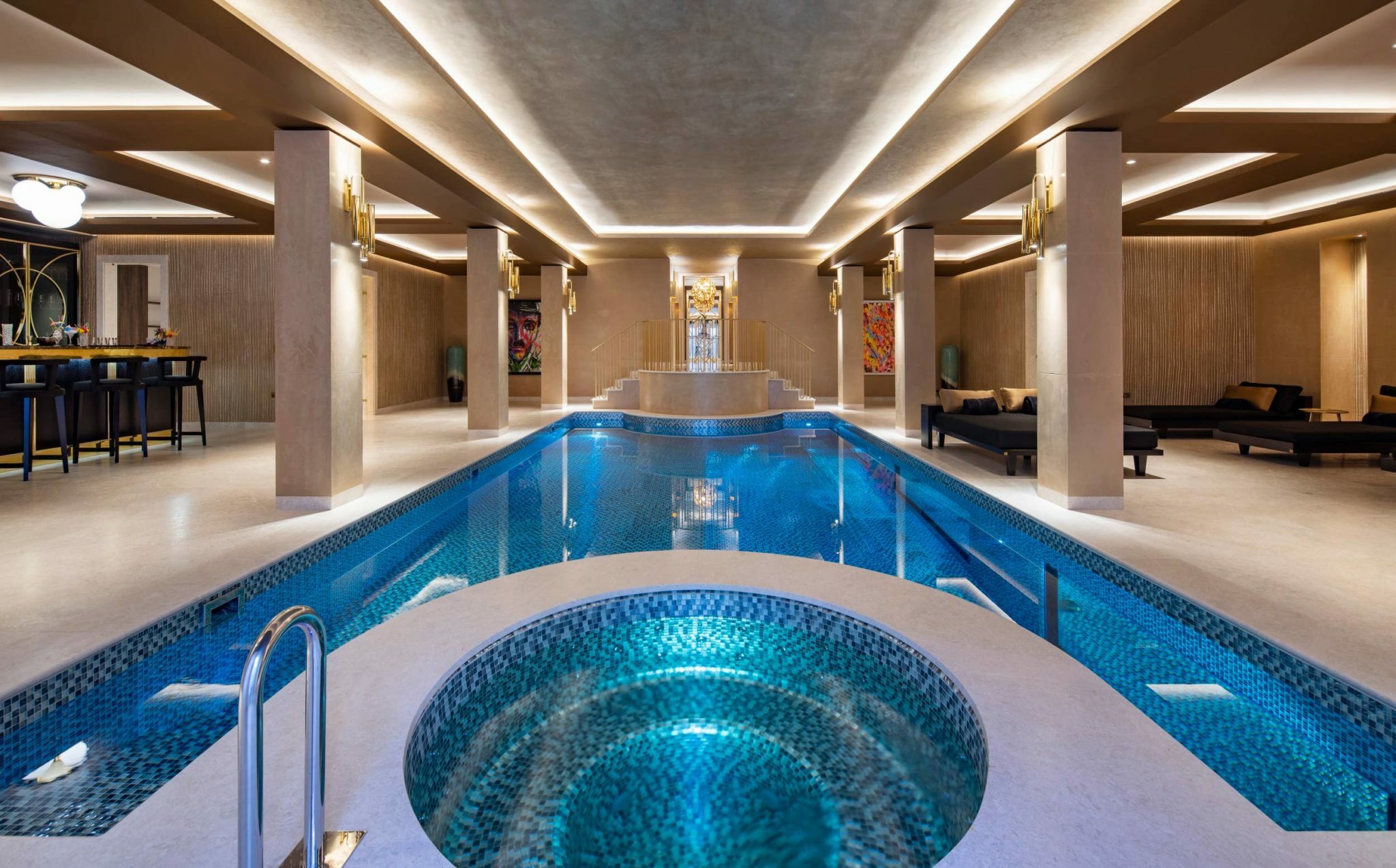 At present an average house is priced around £30,500,000, which is 124 times the average UK house price.
If you wonder what had happened, and how Avenue Road took the rains as the most expensive London Residential street, smashing all the charts historically, you have to look into St John's Wood' s February listing and check the 10-bedroom mega mansion which went on sale for £75 million. Greek property developer George Dragoumanos bought this £14 million plot in 2013 and build an extraordinary 25,000sq ft neo-classical super mansion which includes a subterranean spa, 14-metre pool, sauna, hammam and treatment rooms. Next door residents? Rihanna, Robbie Williams and Led Zeppelin guitarist Jimmy Page.
I heard that two years ago, a Chinese developer paid £40,000,000 for a generous plot in Avenue Road and is building a 30,000 sq ft grand mansion. When finished it could be valued at £100 million and position Avenue Road once again at the top of London's most expensive street.
How to move to Fulham this spring without paying Stamp Duty
Back to Chelsea, going north of King's Road takes you northwest to Fulham Road, which is part of Chelsea. Based at Stamford Bridge is the football club Chelsea F.C. This area was once home to Vivienne Westwood.
If you walk into World's End, you could be facing the beginning of your New World of rich and famous. Million Pound House Draw, Omaze, a new enterprise re-imagining the property ownership in Chelsea, is bringing everyone hope. Offering a total of 2,626 sq ft. over four floors, with three double bedrooms, four bathrooms and three living areas, including a formal reception room, garden room and TV snug. To make it really fun, you'll not be paying Stamp Duty or any moving costs as if you win, a £10,000 in cash will be included in the prize, to help you settle in. One person is guaranteed to wing this luxury London home and I hope it is you!
Please remember to invite us over for an exclusive interview! Good Luck!