When a children's book captivates the imagination of its young readers, it truly becomes a treasure. In the case of Treasure Isle, written by Catherine Corcoran, illustrated by Natalie Lundeen, the treasure hunt doesn't end with the story; it leads to a wealth of learning and a love for reading. The Texas-based author recently shared with us her experiences and insights on the impact of her book, the writing process, and her upcoming projects.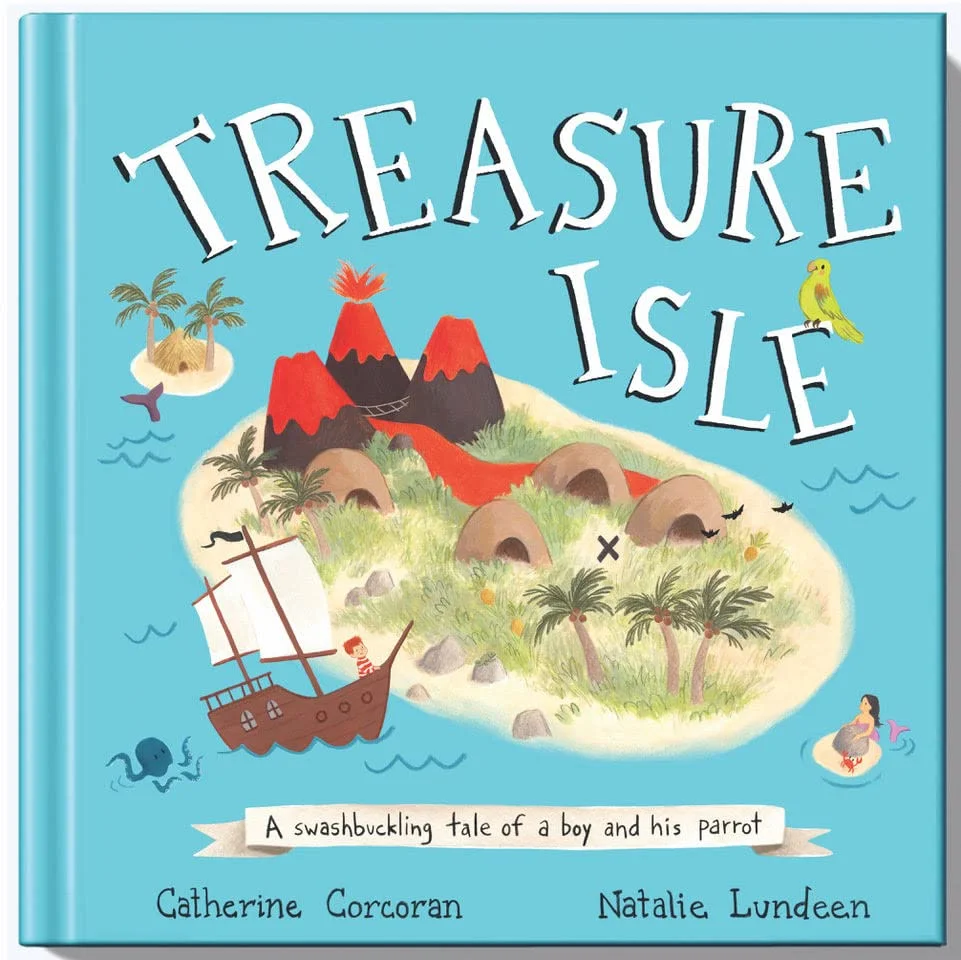 Table of Contents
Treasure Isle- a journey into serendipity
We embark on a spellbinding journey with Catherine Corcoran's enchanting new children's book, Treasure Isle, we dive into a world of mystery, excitement, and wonder, as the author masterfully weaves a tale that will capture the hearts and minds of young readers everywhere. With her exceptional storytelling prowess, Corcoran brings to life a mesmerizing adventure that is destined to become a cherished classic for generations to come.
Catherine Corcoran, an accomplished author from Texas, has a natural gift for crafting stories that resonate with children and adults alike. Her vivid imagination, combined with her deep understanding of the timeless themes of friendship, bravery, and the importance of home, make Treasure Isle a must-read for anyone who loves to be whisked away by the magic of a beautifully written tale.
Prepare to be captivated as you embark on this journey with Treasure Isle's unforgettable characters. Join the young boy and his trusty parrot companion as they navigate the challenges and wonders of a mysterious island. Their adventure will not only entertain, but also impart valuable life lessons that will stay with readers long after the final page is turned.
Treasure Isle is more than just a captivating story – it's an experience that will ignite the imagination and foster a lifelong love of reading. Don't miss the chance to discover the magic and adventure waiting within the pages of Catherine Corcoran's latest literary masterpiece.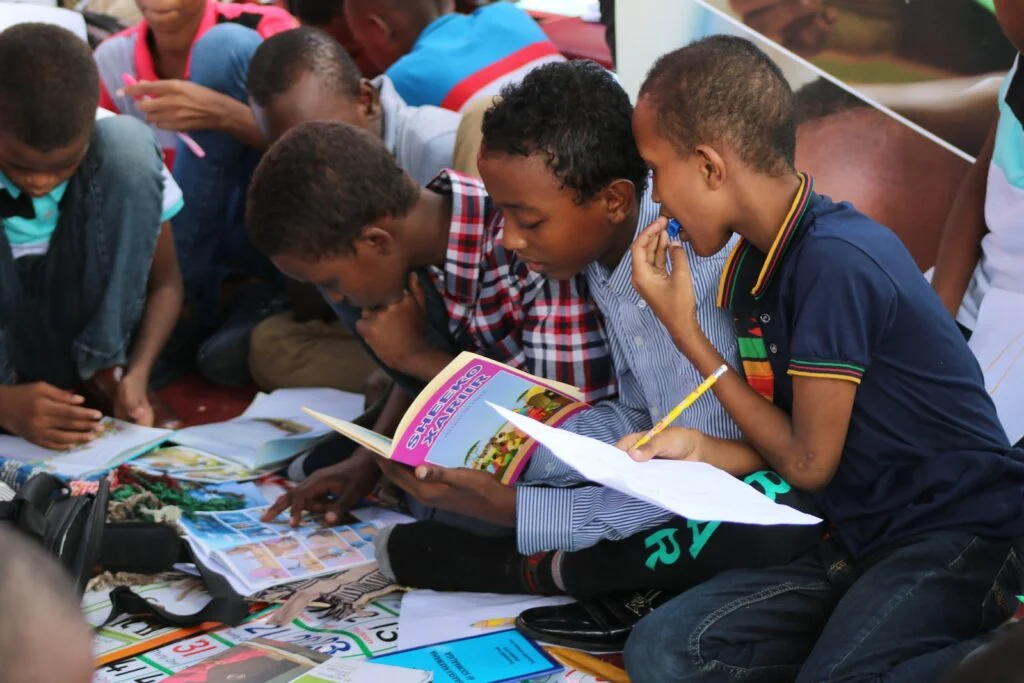 Social impact with Author Catherine Corcoran
Catherine Corcoran's visit to Wilshire Elementary in San Antonio, Texas, as part of Read Across America, was met with enthusiasm and curiosity. The school's dedicated staff and teachers foster an unapologetic love for reading and inspired their students were to discuss the writing style, plot, characters and Natalie Lundeen' s illustrations. The author herself was fascinated by the students' keen observations and looks forward to future visits.
"Wilshire Elementary is a wonderful school in San Antonio, Texas. It has a team of very engaged and involved staff and teachers helping its students achieve their very best. During my visit for Read Across America, the students made very astute observations about Treasure Isle's writing style, plot, characters and illustrations. It was a joy to be invited to the school and I hope to return in the future!"
Treasure Isle was born from Catherine's desire to create an engaging story for her three young sons. The tale resonates with children across the nation, who find joy in its adventure and a subtle message of friendship, bravery, and the comforting notion that there's no place like home. Catherine believes these themes are internalised by young readers as they journey through the pages.
"I have three little boys of my own and was inspired to write a story for them to enjoy. I now have the privilege of sharing Treasure Isle with young readers across the country and it is extremely rewarding seeing their reactions to the story and illustrations, first hand. The book's message is well-hidden. It's a story of friendship, bravery, adventure and knowing there's no place like home. I am sure children subconsciously take these messages away with them."
Crafting a children's story that truly engages its audience is no small feat. Catherine's writing process starts with a grand idea and a quick first draft, followed by meticulous editing and refining, particularly for rhyming books that need a flawless flow when read aloud. Collaboration with a dedicated editor is essential, with numerous drafts required before reaching the final product.
"My writing process usually begins with a big idea and a quick first draft followed by a lot of editing and refining. This is especially important in rhyming books, which must flow perfectly when they are read aloud. I work with a dedicated editor and produce more drafts than I ever expect before landing on the finished product."
In the fast-paced digital age, parents and educators face the challenge of encouraging children to develop a love for reading. Catherine commends the schools she visits for their innovative efforts, such as creating inviting reading centres with cosy nooks and imaginative spaces. She also emphasises the importance of bedtime stories for parents to introduce their children to the magic of books.
As for the future, Catherine's next book will take Treasure Isle's beloved boy and parrot duo on an exciting adventure into space. Expected to hit bookstores in 2024, this new story will undoubtedly ignite the imaginations of children everywhere, further cementing Catherine Corcoran's reputation as an author who creates captivating tales that inspire a love for reading and teach valuable life lessons.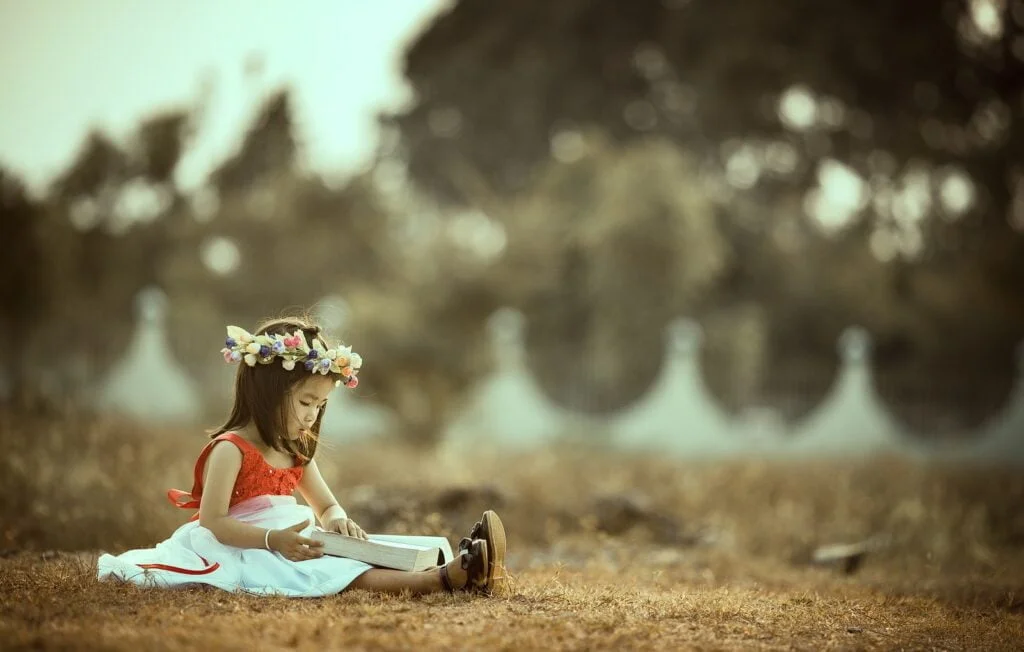 The power of literacy and the love for books with Caterine Corcoran in the USA
Gifted authors like Catherine Corcoran play a vital role in fostering a love for books and promoting literacy among children in the United States. This passion for reading, in turn, contributes to the growth and development of the children's book industry.
Historically, the children's book market has been an important segment of the publishing industry in the United States. The late 19th century saw a significant increase in the production of children's books, with classics such as The Adventures of Tom Sawyer (1876) and The Wonderful Wizard of Oz (1900) capturing the hearts of young readers. The 20th century continued to build on this momentum, as authors like Dr. Seuss, Maurice Sendak, and Beverly Cleary created timeless masterpieces.
Today, the children's book industry is thriving, with the market reaching an impressive $4.22 billion in 2020. According to a 2019 report by the Association of American Publishers, children's and young adult book sales have grown 22.7% since 2014, demonstrating the sector's enduring strength.
This growth can be attributed to the dedicated efforts of authors, educators, and parents who work tirelessly to promote literacy and encourage children to read. In the United States, approximately 81% of children aged 3-5 years are read to by family members, as reported by the National Centre for Education Statistics (NCES). Research has shown that children who are read to regularly from a young age develop stronger reading skills and are more likely to excel academically.
Despite the positive trend, there remains a significant literacy gap in the United States. According to the National Assessment of Educational Progress (NAEP), only 35% of fourth-graders are proficient in reading, with achievement gaps particularly evident among minority and low-income students. This highlights the importance of initiatives like Read Across America and the work of inspiring authors like Catherine Corcoran, who strive to create engaging stories that capture the imagination of children from diverse backgrounds.
As we look to the future of the children's book industry, emerging technologies and new formats provide both opportunities and challenges. The rise of e-books, audiobooks, and interactive reading apps offer innovative ways to engage young readers, while also competing with traditional print books for attention. However, the continued success of authors like Catherine Corcoran, who masterfully blend timeless storytelling with contemporary themes, is a testament to the enduring appeal of children's literature.
The children's book industry in the United States is a testament to the power of storytelling and the importance of literacy. As authors like Catherine Corcoran continue to inspire a love for reading in the hearts of young readers, the future of this thriving market remains bright. It is crucial that we continue to support and celebrate the work of these gifted authors, as they contribute not only to the success of the industry but also to the educational and emotional growth of future generations.
Share your journey and inspire the world – submit your story for a chance to be featured in Rich Woman Magazine!