Wieden+Kennedy's Co-CCO, Susan Hoffman, Recognized for her 40 Years of Ground-breaking Work and Unique Perspective in Advertising
In the kaleidoscope of human experience, advertising serves as the ever-shifting prism through which brands and ideas are refracted, casting vibrant patterns onto the canvas of our collective consciousness. As these vivid images dance before our eyes, we are drawn into a world where creativity and commerce meld into a single, captivating spectacle. It is within this mesmerizing realm that stories are woven, emotions are evoked, and minds are engaged, allowing us to explore the endless possibilities that arise when imagination meets ingenuity.
In a world where creative minds often wander from one endeavour to the next, Susan Hoffman stands as a testament to the extraordinary impact a single individual can have on an organization. As the Co-CCO of Wieden+Kennedy, she has dedicated over four decades to shaping the agency's culture, vision, and reputation for ground-breaking work.
Hoffman's unwavering commitment to excellence, her unique perspective on advertising, and her passion for nurturing talent have established her as a pioneering force in the industry. As we honour her life of excellence with the Lions of St. Mark award, we celebrate not only her contribution to the world but also her inspiring journey, which serves as a guiding light for generations to come.
An authentic creative raise a young shop's flag on the industry's stage to impossibly high standards
Throughout her 40-year tenure at Wieden+Kennedy, Susan Hoffman, the agency's Co-CCO, has been a driving force behind its rise to prominence and the guardian of its impossibly high standards. Unlike many in the industry who make their mark by moving from agency to agency, Hoffman has dedicated her creative energy to nurturing and growing a single creative powerhouse. Hoffman's dedication is a testament to her passion for creativity and her belief in the agency's vision. Over the years, she was the beating heart of ground-breaking campaigns, cultivating a company culture that values above all authenticity, innovation, collaboration and diversity.
We are still quoting the 2017 Susan Hoffman acceptance speech at the Creative Hall of Fame , funny and inspiring, reflecting her unique personality and the spirit of Wieden+Kennedy. Hoffman shared insights into her creative journey and experiences from the early days of the agency to its current success.
"The world was just less complicated. We didn't have internet and a lot of opinions, and even a fax machine was considered futuristic". She credited the agency's founders, Dan Wieden and David Kennedy, for fostering an environment where creativity could thrive and where employees are encouraged to take risks and find their own voices.
Hoffman's unwavering commitment to Wieden+Kennedy has helped transform it into one of the most respected and successful independent advertising agencies in the world. Through her creative leadership and management roles, she has been instrumental in shaping the agency's culture and developing some of the most memorable campaigns in advertising history.
Her long-lasting relationship with the agency has allowed Hoffman to foster a deep understanding of the company's ethos and maintain the high standards for which Wieden+Kennedy is known. This commitment to excellence has resulted in numerous accolades and awards for the agency, including 451 Lions at the Cannes Lions Festival.
Susan Hoffman's story is an inspiration to generations of creatives and a testament to the power of dedication and loyalty in an industry often characterized by constant change. As a true guardian of Wieden+Kennedy's impossibly high standards, she serves as a beacon of excellence for the advertising world, proving that it is indeed possible to create a lasting legacy within a single organization.
Cannes, France – April 12, 2023 – The Cannes Lions International Festival of Creativity has announced that this year's prestigious Lion of St. Mark award will be presented to Susan Hoffman, Chief Creative Officer (CCO) of Wieden+Kennedy. The award is a recognition of her lifetime of service to the creative industry, during which she has helped shape the culture and vision of one of the world's most successful independent advertising agencies.
Hoffman joined Wieden+Kennedy as employee number eight back in 1982, the same year the agency was founded with Nike as its first client. Over the past four decades, her unique perspective has contributed to the creation of some of the most memorable ads in the agency's history, including Levi's "Go Forth," Chrysler's "Born of Fire," Old Spice's "The Man Your Man Could Smell Like," and numerous iconic Nike campaigns.
In addition to her creative work, Hoffman has also been instrumental in nurturing and developing new talent. As the driving force behind Wieden+Kennedy 12, the agency's experimental ad school launched in 2004, she has played a key role in shaping the careers of many successful creatives.
Under Hoffman's leadership, Wieden+Kennedy has amassed an impressive collection of 451 Lions at the Cannes Lions Festival, including the 2022 Mobile Lions Grand Prix for Google's "Real Tone" technology and the Creative Effectiveness Lions Grand Prix for the Nike campaign "Crazy Dreams" in 2021. The London branch of the agency also won the inaugural Social & Influencer Lions Grand Prix in 2018 for the "Nothing Beats a Londoner" campaign.
Philip Thomas, Chairman of LIONS, expressed his delight in honoring Susan Hoffman with this year's Lion of St. Mark award. "We're delighted to present this year's Lion of St. Mark to industry trailblazer Susan Hoffman. Susan has been instrumental in driving the industry and creativity forward over the last forty years, with an impressive body of work that reflects her unique perspective and ability to challenge the status quo in order to harness creativity as a force for progress for people, business and society. She has supported so many others on their own creative paths, and we can't wait to welcome Susan to the stage to share her creative journey with the Cannes Lions audience in June." he said.
Hoffman herself attributes much of her success to the supportive environment created by Wieden+Kennedy's founders, Dan Wieden and David Kennedy. "They cared about the people and the power of creativity, and not themselves. Giving people a voice was their mantra," she said. This belief in diverse voices as the "secret sauce" of great work has continued to inspire and shape the agency's culture and output throughout her tenure.
Susan Hoffman will receive the Lion of St. Mark award during the Cannes Lions International Festival of Creativity, which runs from June 19-23 in Cannes, France. She is also scheduled to speak on stage during the Lion of St. Mark stage session on Friday, June 23.
This year's Cannes Lions Festival will offer a Creative Brand Marketer Pass designed exclusively for brands, providing learning opportunities, insights, and exclusive networking invites. Additionally, LIONS and WARC have partnered to launch Creative Impact, a co-curated stream of content aimed at marketers that will run throughout the festival. Attendees will learn how to apply creative effectiveness in their own work and understand the critical role creativity plays in driving sustainable commercial growth.
Susan Hoffman made history. Now is your moment.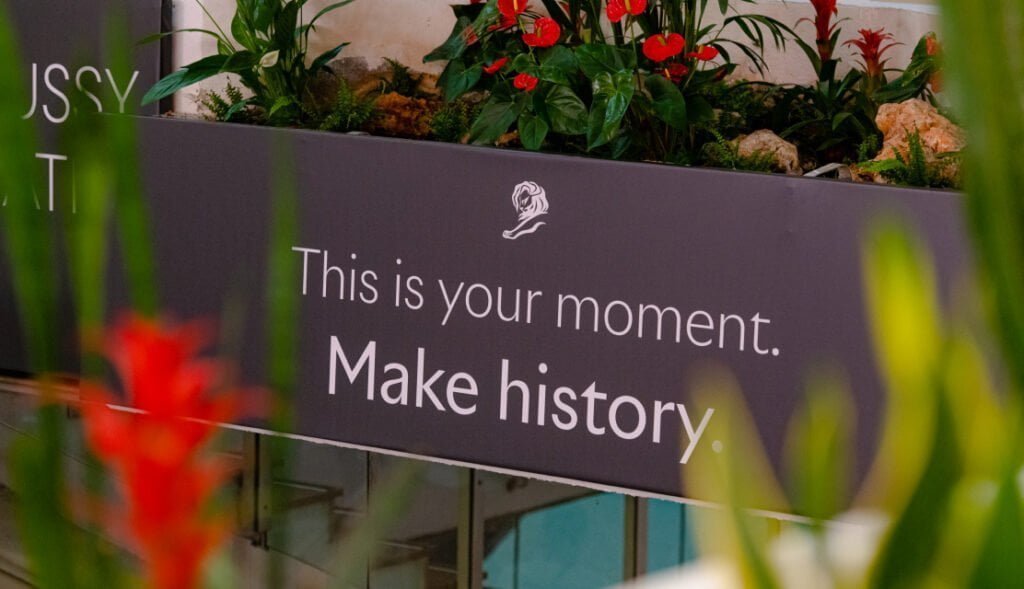 The evolution of advertising and creativity: LIONS, the creative revolution
The history of advertising dates back centuries, with early instances of commercial messages found in ancient civilizations. However, it was not until the 19th century that modern advertising truly began to take shape. As the world of advertising has evolved, so too has the celebration of creativity and innovation within the industry. LIONS, the organization behind the renowned Cannes Lions International Festival of Creativity, has emerged as the ultimate destination for those in pursuit of creative excellence.
In the 19th century, the Industrial Revolution triggered rapid urbanization and a boom in consumer goods production. The rise of mass media, particularly newspapers and magazines, created new opportunities for businesses to communicate their offerings to potential customers. This period witnessed the birth of modern advertising, with agencies focusing on creating compelling messages to attract buyers.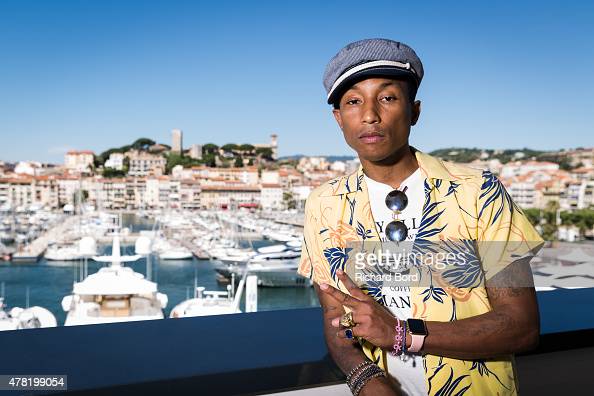 The mid-20th century marked a significant turning point in advertising history, known as the Creative Revolution. This era saw the emergence of advertising giants such as Bill Bernbach, David Ogilvy, and Leo Burnett, who championed creativity and introduced innovative approaches to advertising. These pioneers elevated advertising from a simple sales pitch to an art form that had the power to captivate audiences and leave lasting impressions.
With the advent of the internet and the proliferation of digital technology in the late 20th and early 21st centuries, the advertising landscape experienced yet another transformation. Digital platforms enabled advertisers to reach audiences with unprecedented precision and engage them through interactive, immersive experiences. The rapid growth of social media, smartphones, and data-driven marketing has made advertising more dynamic, personalized, and versatile than ever before.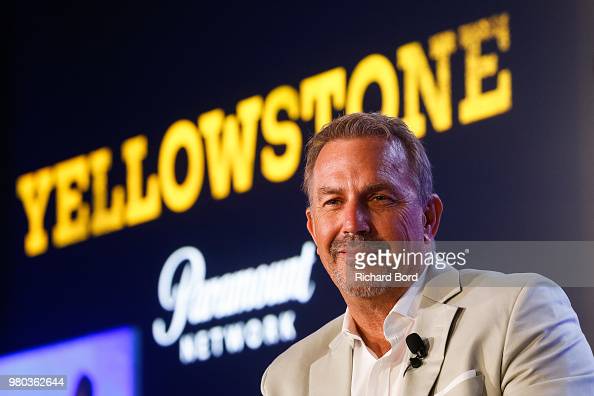 In this ever-changing world of advertising, LIONS has established itself as the pinnacle of creative recognition. Founded in 1954, the Cannes Lions International Festival of Creativity has evolved into a global platform that celebrates the best in creative communications. The festival brings together professionals from various disciplines, such as marketing, design, technology, and entertainment, to share ideas, learn from industry leaders, and, most importantly, honour the most innovative and effective work in the field.
Each year, the Cannes Lions Festival presents coveted awards, including the prestigious Lion of St. Mark, which recognizes lifetime achievement in the creative industry. By celebrating the accomplishments of individuals like Susan Hoffman and the ground-breaking campaigns that redefine the advertising landscape, LIONS remains committed to its mission of fostering creative excellence and inspiring future generations of advertising visionaries.
As the world of advertising continues to evolve, LIONS will undoubtedly remain a beacon of creative innovation, encouraging those in the industry to push boundaries, challenge the status quo, and create work that not only sells but also leaves a lasting impact on our culture and society.