Looking at the women in my family, it is fair to say that today we are living longer, and as women we have more options to enjoy life and the freedom to make better choices than the generations of women before us. Why are women still struggling with the ups and downs of mental clarity and emotional fulfillment? In such an abundant world, why would we model an epidemic of emotional struggles, mood disorders, and learning challenges to our children?
With the world population getting closer and closer to the eight billion mark, and longevity on the rise, the demand for houses is directly related to the population increase. I would expect to see more local houses, schools, and shops but in reality there are more prisons and hospitals.
This is telling me that the quality of our lives and relationships is deteriorating, more and more people need medical assistance. While a better diet and lifestyle is the right answer, life is increasingly expensive and challenging. The average woman reaching maturity will take prescription drugs despite knowing the toxic side effects. So is a better diet, natural supplements and more exercise enough to prevent health challenges? Is facing our biggest fear, investing, the true solution for enriching women's lifestyle?
What are, we, women afraid of? We give life, we manage our loved ones lives, we are never afraid of facing uncertainty and yet, we are afraid of getting wealthy…
I was reading an article last year which stated that from the 1,496 UK-listed open-ended funds, 108 are run by men called Dave and just 105 funds in total have a woman at the helm. But is not being "pale, male and stale" the reason women don't enter the investment industry?
Everything changed this year and some industries are better off than before, all based on a new reality that is formulating its own direction as we speak. And the property investment is the one industry that is blossoming post Covid.
I invested in property for a few decades now and I learned about when and where to invest. With the property market bouncing back after lockdown and stamp duty cut, prices are hitting a new record high.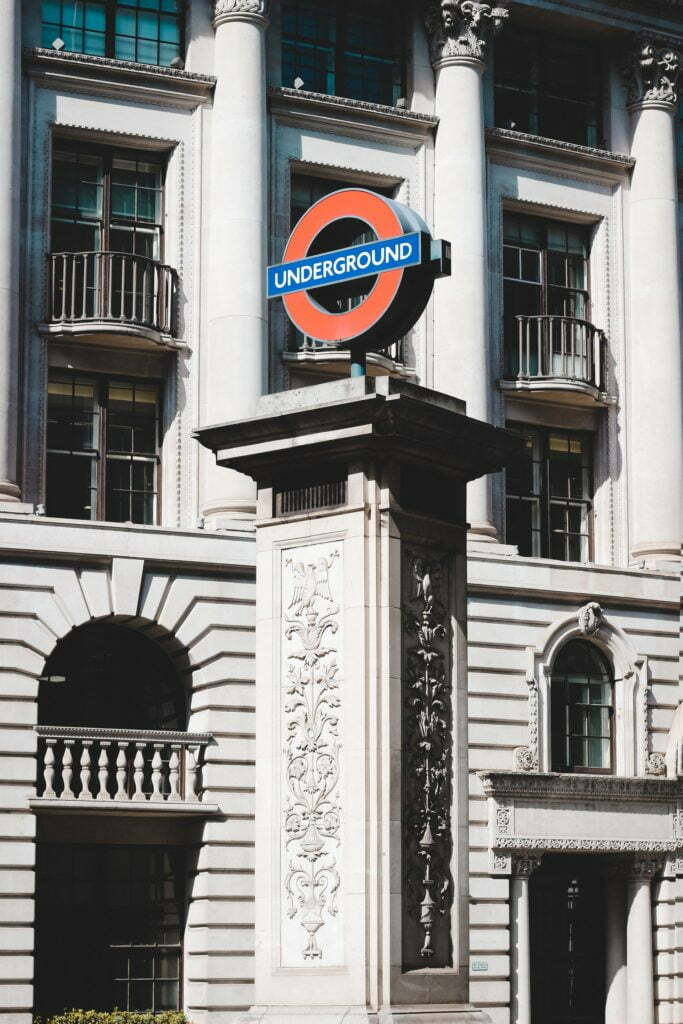 Is this The Best Time To Enter Into The Property Market?
The Coronavirus is a tragic global pandemic that has not only affected everyone and everything, the world's economy has not been spared as it is crashing and different countries are already on the verge of recession; recession is expected in UK and many countries of the world; global food insecurity is likely to be experienced in Africa.
Many industries and companies are crawling on their feet as there are little or no people to patronise their services. As much as this period is really hard and difficult for everyone due to the adverse effects of the global health crisis, is it really a good time to put an offer on a property?
Real estate will inflate over time. And if you are interested in investing in real estate, it's important to know the principle of the right time in the market.
Wondering why you should invest big in the property market despite the uncertainty surrounding every sector as far as cash flow is concerned during a pandemic? Here are a few reasons to consider.
Are you buying a rental property or a property to flip?
There are a lot of unknowns, and the overall pandemic situation has to play its hand. No one knows with any degree of certainty what will happen. If you are buying a rental property with plans to pay off your mortgage from the rental income, then finding people at this time to lease it to might be a bit of a challenge.
But on the bright side, cash investors looking to buy a home and hold onto it in the long term, particularly as a rental property won't face as much risk and might have a profitable return of investment.
High supply, low demand will result in affordable houses
When the pandemic eventually ends, its impact of will be a huge factor in the demand and supply of properties. The world has already recorded the loss of millions of Jobs and salary deduction schemes.
Again, if you're a cash buyer, it is advisable you invest in the property market as soon as possible. Agent's price tag on every property has drastically reduced in most countries due to lack of demands caused by the current lockdown. This offers you the best chance to get quality and attractive buildings for just a token before everything gets back to normal.
According to highly-rated property consultancy Knight Frank, UK home prices are expected to drop by 3-5% in 2020. In the same vein, Centre for Economics and Business Research (CEBR) predicted that home prices in the country could experience as high as 13% decrease this year due to the health crisis.
Consequently, real estate will be a good investment in the long term.
High chances of striking a deal with developer without unnecessary delay or stress
Unlike previous years when developers often take long time to consider the offers in their disposal, many developers or agents now receive few or no offer for their buildings due to the Coronavirus pandemic. However caution should also be observed as some big developers have declared bankruptcy, leaving investments in jeopardy
They currently have no option but to quickly examine and accept the offer that comes their way as part of their desire to clear their inventory, and resume cash flows as soon as they can.
You should take advantage of builder's or agent's present desperation by launching a bid for attractive and cost-effective homes before the demands for new building increases post-Covid-19.
However, you shouldn't be in so much hurry that you forget to consider some important factors — such as the property's location, availability of social amenities and level of security — before you make reach a contractual agreement with the agent.
You are guaranteed to enjoy huge profit after Covid-19
Though it is believed that it will take a while before property industry returns to normal after the whole Coronavirus, you are guaranteed to make huge profits from your investment when the market eventually picks up.
Imagine buying a house for £200K this month following the 13% reduction in price, and reselling it at the rate of £224K when things get back to normal. That's an additional £24k profits without carrying out any refurbishing activity on the building.
Alternatively, you can also decide to give it out to reliable client who will constantly pay either annually or monthly rent dues depending on your agreements.
Investing in property market is the safest business at the moment
Real Estate market is one of the safest businesses you can invest on at the moment without much risk. You can decide to go for refundable booking deal or plan which provides you the chance to reclaim your money should you decide to cancel the deal with your agent — although terms and conditions must be met.
Conclusion
Now is a good time to take advantage of investing into the real estate business. It is important you know that the property market has been reopened in England, which means you have to start NOW!
Mind you, you can't increase your financial value and overall importance without investing on profitable businesses that will add meaning to your life and everyone around you.