What would Dionysus think?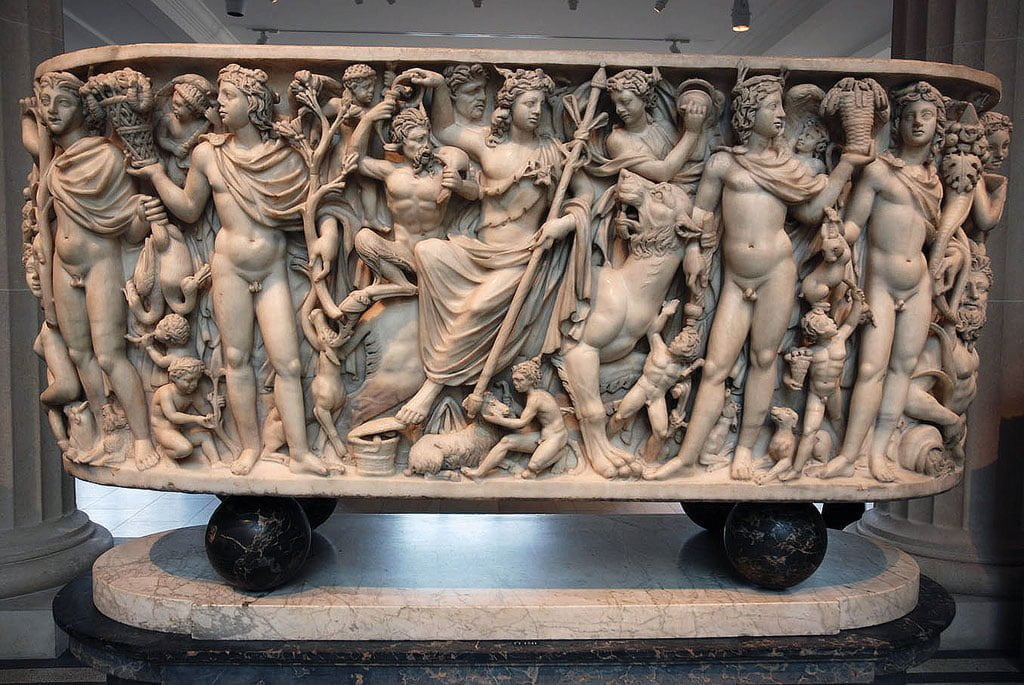 Bacchus or Dionysus, the God of nature, wine and ecstasy is a four season god, and for thousands of years inspired wine makers and wine lovers alike, across the world.
Columbus introduced and shipped the grape culture and wine making from the Old World to the New. By 1654 The Dutch brought grapes from the Rhine to South Africa Spanish missionaries loved the wine so much all the way to Chile and Argentina in the mid-16th century and to Baja California in the 18th Century.
By the 19th Century the foothills of the Andes Mountains were established as prime wine-growing regions of South America. At the same time the British planted European vines in Australia and New Zealand.
Statistics show that wine is mainly enjoyed in the afternoon between noon and 5pm but the global consumption amounted to approximately 235.4 billion liters in 2017 and exceeded expectations in 2021 (in excess of 244.62 billion liters this year).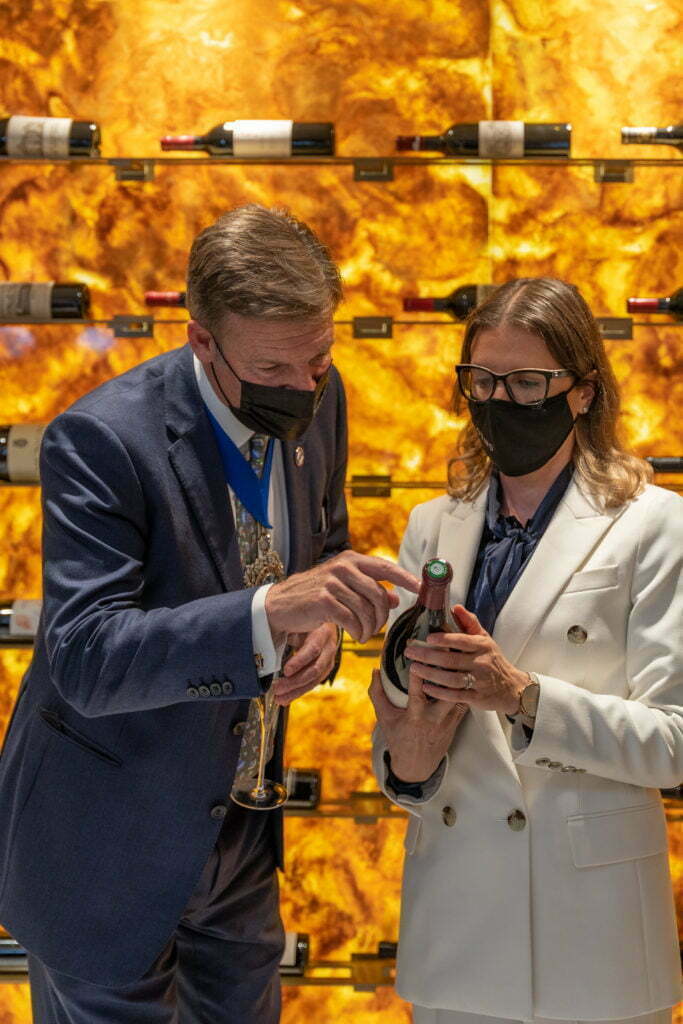 Is wine consumed just on Earth?
New research led by Iman Momken of the University of Strasbourg in France and published by the Federation of American Societies for Experimental Biology found that red wine might be good for Space station residents' health and help future astronauts ward off on long missions to asteroids.
Resveratro, an ingredient in red wine, has shown promise protecting against the debilitating loss of muscle and bone and insulin resistance due to weightlessness.
In November 2019, a case of 12 bottles of the wine landed all the way to the International Space Station (ISS) travelling around 186 million miles in zero gravity, and returned to Earth after 400 days in space and sparked the imaginations of wine investors into a new dimension.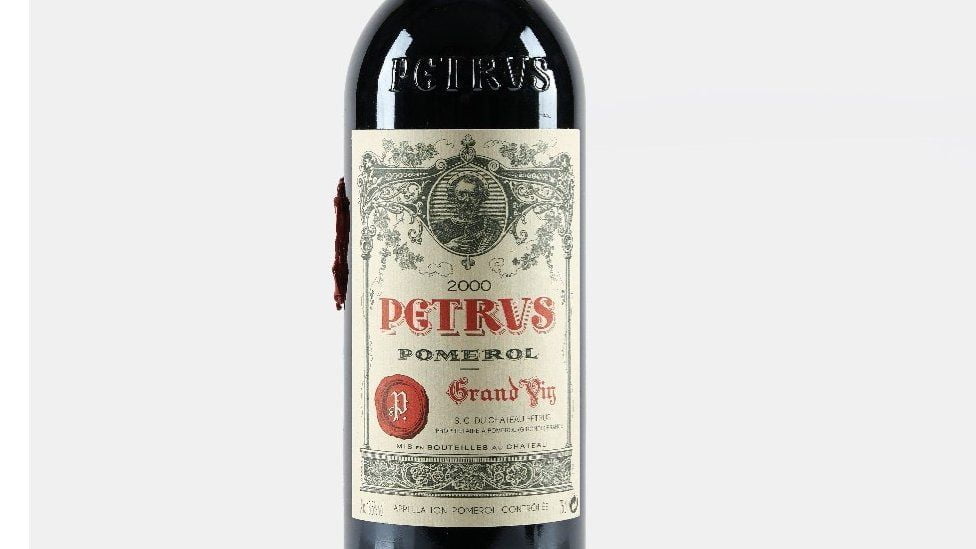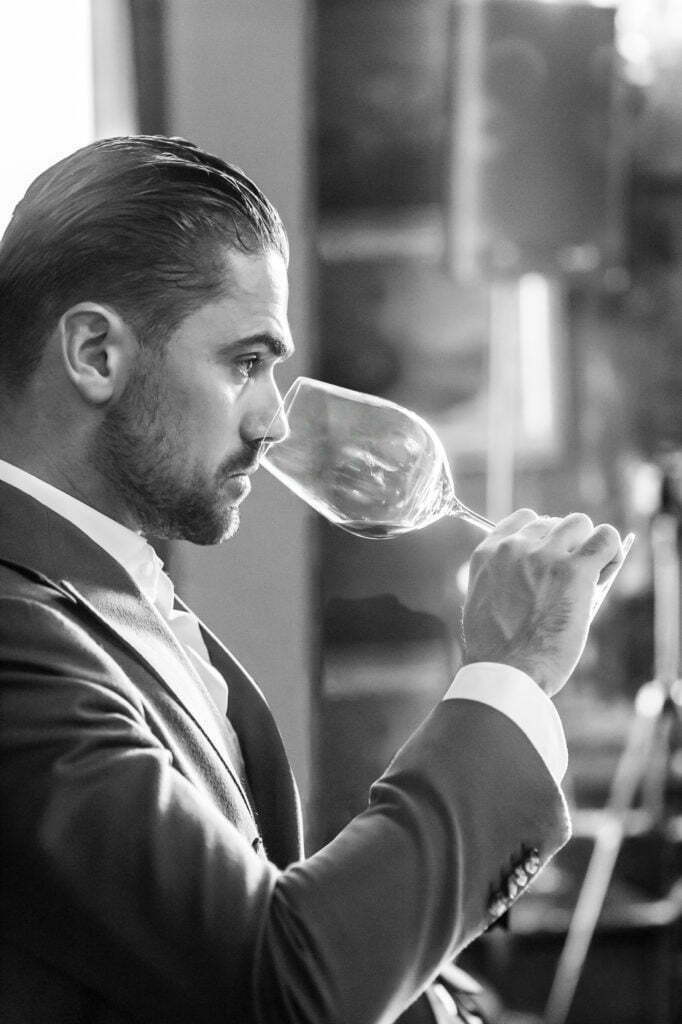 Investing in Wine
Fine Wines are improving with time, becoming more desirable with age, creating an unique niche investment. With billions of liters of wine produced every year, wine investors seek great, rare vintages and highly sought-after bottles from the likes of Bordeaux and Burgundy, which are in high demand being bought all the time, to capitalize on the age-old balance of supply and demand.
Sotheby's is expanding this autumn and plans to conduct the auction from new locations in Beaune and Bordeaux, the two most important centres for trading wine in Europe, to offer collectors a comprehensive range of services.
Seasoned collectors with a wealth of wine investment experience will have the confidence to invest in fine wine but if you are testing the waters is best to engage the services of a trusted wine investment company who is producing reports and analysis to determine which wines are up and coming, due for a price growth, or undervalued , listed as a good investment potential.
We reached out to Italian wine expert Daniel Carnio, Founder of OenoFuture, a man on a mission to make the fine wine market accessible to all investors regardless of their exposure to the industry. The team of fine wine experts have years of experience in the industry and a keen eye for spotting high investment potential. They select the highest-scoring wines on the market from producers that have a strong track record and represent a solid investment opportunity.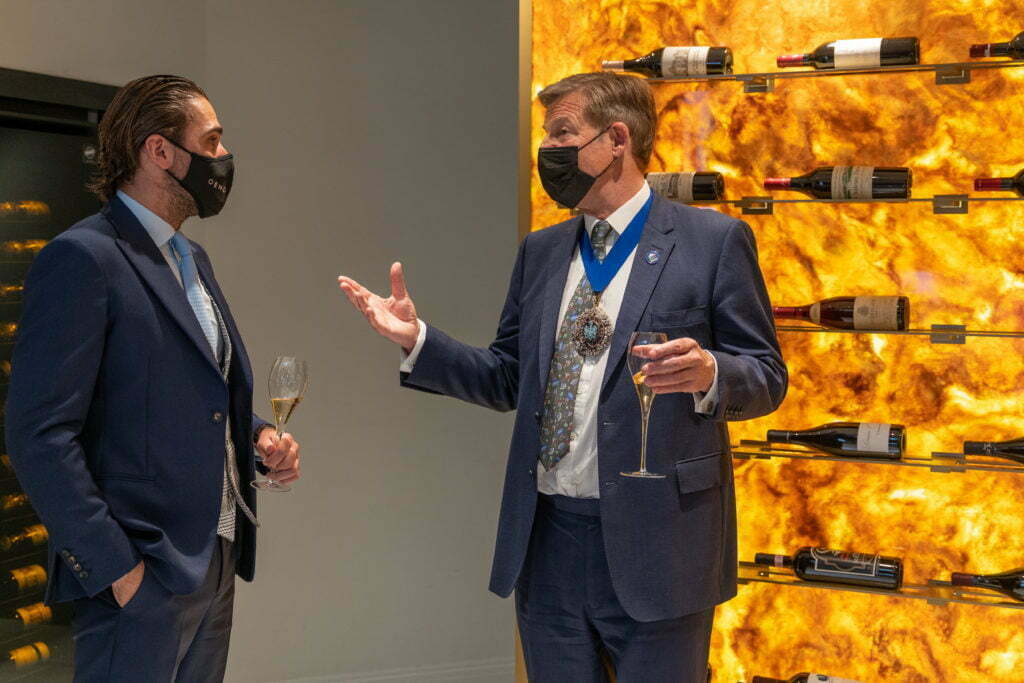 What is different about OenoTrade?
" OenoTrade connects the novice or seasoned wine investor with the private trade sector. Our simple and accessible approach cuts out the middleman, allowing our trade customers to effortlessly source top quality wines from the world's finest producers. Our talented team have built excellent relationships with prestigious wineries across the world, securing access to many of the most exciting and covetable wines on the planet. We invite our trade clients to select from our vast industry-leading portfolio, benefit from advice from our resident wine experts, and enjoy a rapid and seamless purchase and delivery process.
OenoTrade is truly the first of its kind. Our vision is simple and brilliant – to connect the discerning wine collector with the full potential of the trade sector.

From the esoteric to the global household names, we provide our fast-growing network of global partners with a diverse array of the most desirable fine wines. Our team is comprised of leading figures in the fine wine sector who have decades of experience in the industry and have built up unique and exclusive access to many of the world's top wineries.

OenoTrade's no-nonsense ethos is to cut out the middleman and put our clients in direct contact with the finest wines on the planet. It's paint-by-numbers easy; you select what takes your fancy from our vast collection, book a consultation with our specialists if necessary, and your choices are delivered ready to be enjoyed.

We understand that it may be challenging for a company to commit huge amounts of capital without the guarantee of selling a wine in a timely fashion. OenoTrade takes the headache out this thorny equation by introducing a consignment procedure. This enables our trade clients to have complete freedom when selecting wines from our extensive trade list."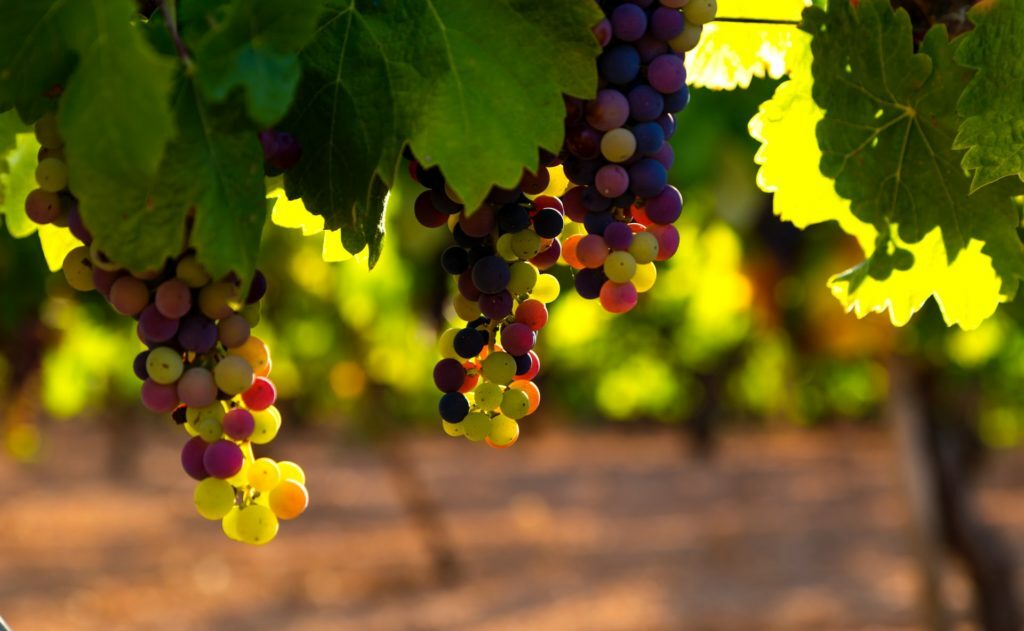 Endorsed by investment publications, OenoFuture is the only fine wine investment company in the world with membership of the prestigious Wine & Spirit Trade Association (WSTA) and was recently awarded Fine Wine Investment Firm of the Year at The European Global Business & Finance Awards.
As investors increasingly look beyond Bordeaux to alternative regions, clients receive sound advice to create diversified portfolios that will stand the test of time and keep up with shifts in the fine wine market.

As well as wines from traditional regions in France, OenoFuture specialises in exceptional fine wines from Italy, Spain and the Americas which have demonstrated huge potential for growth. In recent years Bordeaux has lost a substantial share of the market which has been taken up by other regions like Burgundy and Champagne as well as Italian and New World regions.

"We pride ourselves on our attention to detail and our exceptional customer service so each prospective client receives personalised recommendations of which wines they might like to purchase. Our close relationships with many of the world's top estates and producers means that we are able to secure top wines at below market value, maximising our clients' potential profits, and we have access to many of the world's finest and rarest wines." Daniel Carnio says.
The Wine Collecting Journey
Managed accounts are multi-award winning and in 2020 these accounts yielded clients an impressive average return of 12.4% PA. Once you have decided to proceed one of OenoFuture's wine specialists will conduct a personal consultation with you and create an investment strategy and portfolio which matches your particular needs and interests.
An award-winning, fully-managed investment account is an ideal investment solution for both experienced collectors and those just beginning their journey into fine wine collecting. Our private account has a number of benefits:

– Completely managed service
– No management fees
– Dedicated account manager
– Fully insured with FCA regulated third party
– Estimated 10% return
– Asset backed
– All wines are purchased directly from the producer
– Wines are priced at market value or below
Once you have decided on the amount of capital you wish to invest, a selection of the world's finest investment-grade wines is procured on your behalf. These are sourced straight from the chateaux with a guarantee of perfect provenance.

What happens once you have purchased your wines?
Your wine will be stored in London City Bond (LCB) warehouses in bond until you decide to sell or have the wines shipped to you. Exclusive access to en primeur and special edition bottlings from the world's greatest wineries is also available. You can hold certain wines which are sold the very next day, while other wines could be held for 5 years.
When your wine receives a strong offer or reaches a high market price, there is sale assistance available if you wish to sell your wines at that time. Account managers are on hand to facilitate the sale and advise on the best moment to sell. Once the sale is complete OenoFuture will then deduct a small percentage from the profits of the sale in accordance with the terms of the contract with you. A modest management fee is based on the performance of your wines.


Reinvest or Enjoy Your Profits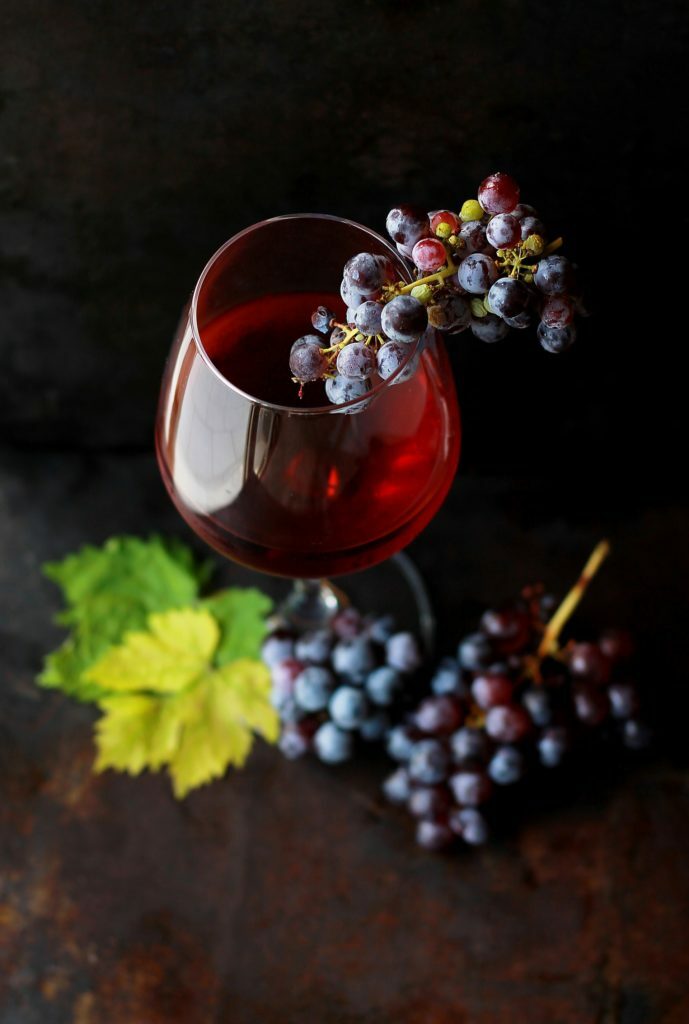 Your portfolio will be managed by your dedicated account manager. When your wines are purchased by a trade customer you will have the option to receive the profits or automatically reinvest the capital. We recommend holding this account for between 3-5 years.
Stored in a state-of-the-art facility, ensuring that your wine is kept in optimal conditions. Throughout the investment term your dedicated account manager will advise you and inform you when profit opportunities present themselves. After you have received your profits you are free to either reinvest in your portfolio through OenoFuture or simply enjoy spending them as you please.
A WORLD-CLASS WINE TEAM OF EXPERTS
The wine team is composed of world-class sommeliers and Master of Wine Justin Knock who know and understand the fine wine industry like the back of their hands. They select all of our wines and offer their personal tasting notes across our portfolio.
Oeno has become the first fine wine company to have a dedicated in-house Anti-Fraud Unit. Led by Italian wine expert Mattia Tabacco, this elite unit will apply the most stringent criteria in the industry to inspect and confirm the authenticity of every bottle that passes through our hands.
"After a year of intensive research and development, Oeno has achieved an industry-first with the launch of our Anti-Fraud Unit. Our stringent certification process incorporates techniques developed by leading wine fraud experts over the globe. We have made it our mission to give our clients complete peace of mind with every investment they make with us, as well as committing to fighting wine fraud to make the wine industry a safer place for everyone."
The fine wine team source top-quality investment grade wines direct from wineries all over the globe, as well as selected bottles from trusted collectors. At every stage of the process strict anti-fraud procedures are applied to ensure impeccable provenance and authenticity.
Measures used by the anti-fraud team in their assessment process include checking the glass, capsule, cork, and labels against a comprehensive database using tools like electron microscopes and professional-grade UV lights.
Bottles which meet stringent criteria are approved by the wine team and issued with OenoFuture certification. Each approved bottle is given a unique numbered label which cannot be removed as a guarantee of their provenance and authenticity.
Oeno Anti-Fraud Unit
"OenoFuture is the very first wine investment company to have a dedicated in-house Anti-Fraud Unit. Our fine wine team stringently inspect and certify every wine we purchase on the secondary market to ensure the best protection for our clients' portfolios."After a year of intensive research and development, Oeno has achieved an industry-first with the launch of our Anti-Fraud Unit. Our stringent certification process incorporates techniques employed by leading wine fraud experts over the globe. We have made it our mission to give our clients complete peace of mind with every investment they make with us, as well as committing to fighting wine fraud to make the wine industry a safer place for everyone." Mattia Tabacco, Head of Oeno's Anti-Fraud Unit