Finding Your Future Self is about exploring your ability to control your future, your destiny. What do you think is possible when setting goals, making New Year's Resolutions? Nothing! In this article, I will share how to conquer your goal settings in 2022 and what you need to understand when setting a New Year Resolution to create a "REVOLUTION" where you become more by applying the science of the future self.
Change can be terrifying because it deals with unknowns. It often requires us to reflect and face our insecurities. But how are you really? Are you satisfied with where you are right now? Chances are you are not and that is why you might be like millions of people around the world who will have new years resolutions- and nothing else…
However, I believe that we don't get what we want, we get who we are. And when most of the world is just drifting away, will you just follow suit or are you willing to be a rebel with a cause, a part of a movement that makes a difference to this world?
Where do you start? Setting in motion the process of becoming the person you most want to be can start today.
How do you conquer your future self?
We are coming from a place of possibilities. Life is a story, an adventure. But what's really interesting about the stories that need to be told is acknowledging the different phases of your identity, how you changed when you look at your past, what brought you where you are today, and who you will become in the future. Do you have control on the changes you undertake over time? Can you imagine your future self? Can you design the best version of yourself?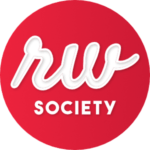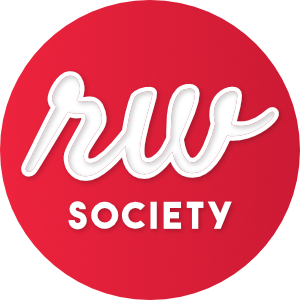 Rich Woman Society
The FIRST private Community of CONSCIOUS INFLUENCERS working on a blueprint for a better future.
What will be your greatest achievement in your life? What will you do? Understanding who you want to be allows you to develop your true self, your identity. And what I'm going to tell you about goals now is the most important thing that everybody needs to know about them.
Everything we do in life is based on our future; 99.9% of people live in urgent mode, and are able to focus on their future for the next week or next month but they don't know what their future looks like.They just know where they don't want to be…
Why people set New Year's Resolutions to exercise but don't adhere to exercise?
Everybody knows that if you want to have a stronger immune system, if you want to prevent disease, if you want energy and vitality, all you have to do is move. Or go to a gym.
Most people who set goals, and make New Year's resolutions to exercise won't achieve them.
Why? It's because they don't actually relate to what is possible when you exercise daily. They don't know the person who has already achieved the results they want. They don't know that person. All they know is who they are in the present. Most people know only who they are and all they can understand is their own experience.
Why don't we do it? Because we don't feel like it. It's in our DNA to conserve energy. Cave Men would never have gone for a run, would they? Why would they go for a run? If they've got energy, they want to conserve the energy for when they need to use it when they need to eat or they need to run away from danger.
So right now, if you thought about getting up and getting on an exercise bike or whatever it was, you're probably going to feel some resistance to it because why would you want to do it?
That's one of the biggest reasons people don't exercise. They don't like it. Plus, when people make New Year's resolutions, they put in the word resolution when going up against something, when they try to change something. But the real thing they're going up against is themselves. You are in opposition to yourself and you are not going to win. The part of you that's going to win is the part of you that always wins. And that's the part of you that wants you to keep you where you are.
That's the part of you that is the relationship to the future: just a day, a week, a month. So let's look at the science of future self, but before we look at the science of future, please understand this: we are what the Greeks called teleological. Everything we do is for a goal. Everything we are, everything we do is for a goal, for an outcome.That's what human beings are. You know it, why do you go to the toilet? There's an outcome you're looking for. Why do you get out of bed? Why do we do anything? We do something because there's something in it for us and the science of future self. If you're interested I would recommend that you look at the work that we do. Come to our event on the 10th of January when I'm going to take people through a goal setting process, which I think is the most advanced and the most sophisticated and the most impactful goal-setting process.