The early years of a child's life are a critical period for development, laying the foundation for future success. Among the various factors that influence a child's growth, social engagement during the pre-school years plays a pivotal role. Scientific evidence highlights the profound impact of quality childcare and early social interactions on a child's cognitive, emotional, and social development.
In the US, a looming crisis is sending shockwaves through the nation's workforce and economy, threatening the livelihoods and well-being of parents with pre-school children. The upcoming closure of 70,000 Childcare Programs in the US, presents not only a crisis for American parents with pre-school children but a massive risk for the wellbeing of the 3 million children who stand to lose their spots in daycare.
Early Childhood Education and Brain Development
Studies have shown that early social engagement has a direct influence on brain development. The brain undergoes rapid growth and synaptic connections during the early years, and social interactions provide the necessary stimulation for this process. Positive social engagement helps build neural pathways that facilitate learning, emotional regulation, and problem-solving skills.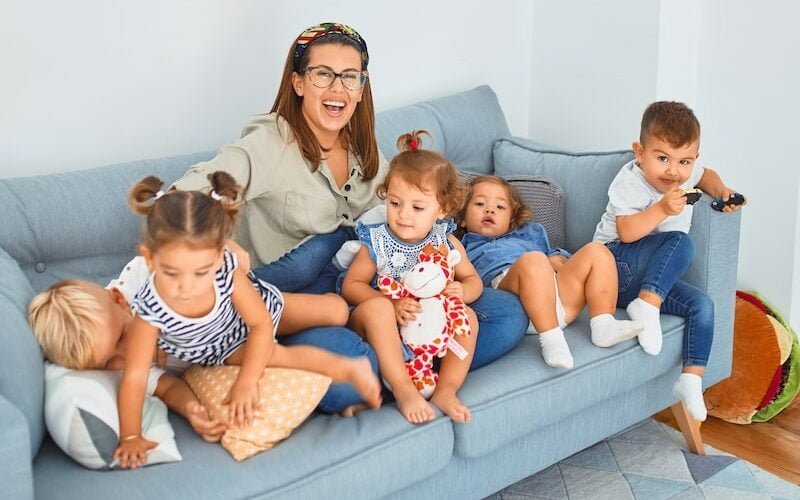 Language Development
One of the most significant benefits of social engagement during pre-school years is its positive impact on language development. Children exposed to rich social interactions tend to acquire language skills more rapidly. This not only prepares them for academic success but also enhances their ability to communicate effectively with others.
Social engagement in early childhood fosters emotional intelligence. Children learn to identify and understand their own emotions and those of others. This skill is crucial for forming healthy relationships, resolving conflicts, and navigating social situations effectively.
Social Skills and Peer Relationships
Quality childcare environments provide opportunities for children to interact with their peers, developing essential social skills such as cooperation, empathy, and sharing. These early social experiences lay the groundwork for positive peer relationships, reducing the risk of social difficulties later in life.
Language Development: According to a study published in the journal "Child Development," children who engage in high-quality childcare experiences exhibit stronger language skills, with a 10-30% advantage in vocabulary and language comprehension compared to those who do not.
Emotional Intelligence: Research conducted by the Yale Center for Emotional Intelligence found that children exposed to nurturing social interactions during their pre-school years are more likely to develop higher levels of emotional intelligence, which can lead to better mental health outcomes in adulthood.
Social Skills: A report from the National Institute for Early Education Research (NIEER) reveals that children attending high-quality pre-school programs demonstrate greater social competence, including improved sharing, conflict resolution, and cooperation skills.
Social engagement during the pre-school years is not a luxury but a critical component of early childhood education. Countless scientific evidence and statistics demonstrate the far-reaching benefits of quality childcare and positive social interactions on a child's cognitive, emotional, and social development. Investing in early social engagement is an investment in the future success and well-being of our children, laying the foundation for a brighter and more harmonious society.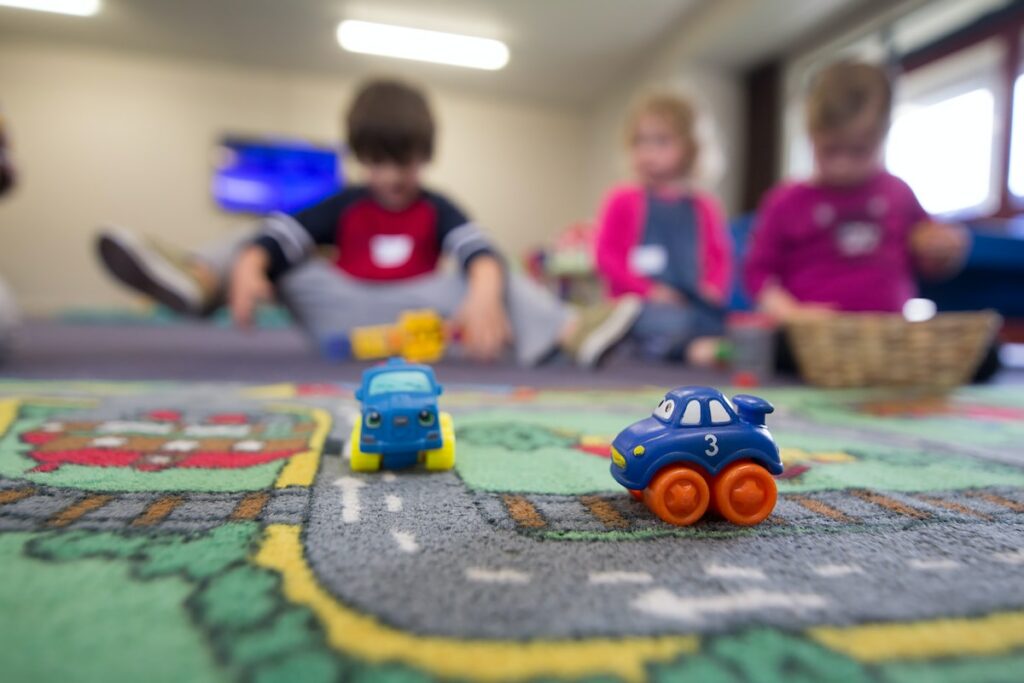 A new crisis for American Parents with Pre-school children
With $24 billion in federal funding for childcare facilities expected to expire on September 30, American parents are facing more challenges than ever before. Economists are projecting dire consequences if action is not taken promptly.
The $24 billion in federal funding, initially provided to support childcare facilities during the COVID-19 pandemic, has been a lifeline for countless families. However, its looming expiration presents an alarming scenario. As of the end of September, this financial support will vanish, plunging the childcare sector into uncertainty.
Economists are sounding the alarm, warning that the expiration of this funding could result in the closure of as many as 70,000 childcare programs across the country. These programs are not just places for children to learn and grow; they are essential support systems that enable parents to maintain their jobs and provide for their families.
Early Childhood Education- Millions of Children at Risk
As a consequence of these closures, more than 3 million children stand to lose their spots in daycare, leaving their parents in a perilous situation. The sudden and unexpected removal of these vital services could have a profound and lasting impact on the nation's youngest generation.
The financial implications of this crisis are staggering. Parents, left with no other option but to withdraw from the workforce to care for their children, could collectively lose an estimated $9 billion in lost earnings. This loss not only hampers the financial stability of individual families but also has far-reaching consequences for the overall economy, as consumer spending and economic productivity take a significant hit.
Do you want to share your story and inspire our readers ? Know that every story is paving the way for a brighter, happier future.