As we come together to celebrate Mental Health Week, let us take a moment to reflect on the power of resilience, support, and unconditional love in overcoming the challenges posed by mental health issues. One such inspiring story can be found in the enduring bond between Queen Charlotte and her husband, King George III, whose reign was marked by periods of deep mental illness.
As we celebrate Mental Health Week, let Queen Charlotte's story inspire us to reach out to those who may be struggling, offer our support, and embrace the power of love and resilience in overcoming life's most difficult challenges.
Queen Charlotte of Mecklenburg-Strelitz, the wife of King George III, holds a unique place in British history as the first biracial royal consort. Her reign spanned over 57 years, making her one of the longest-serving consorts in British history. In this article, we will explore Queen Charlotte's compassioned love for her husband, King George III, her impact on the British monarchy, and her lasting legacy.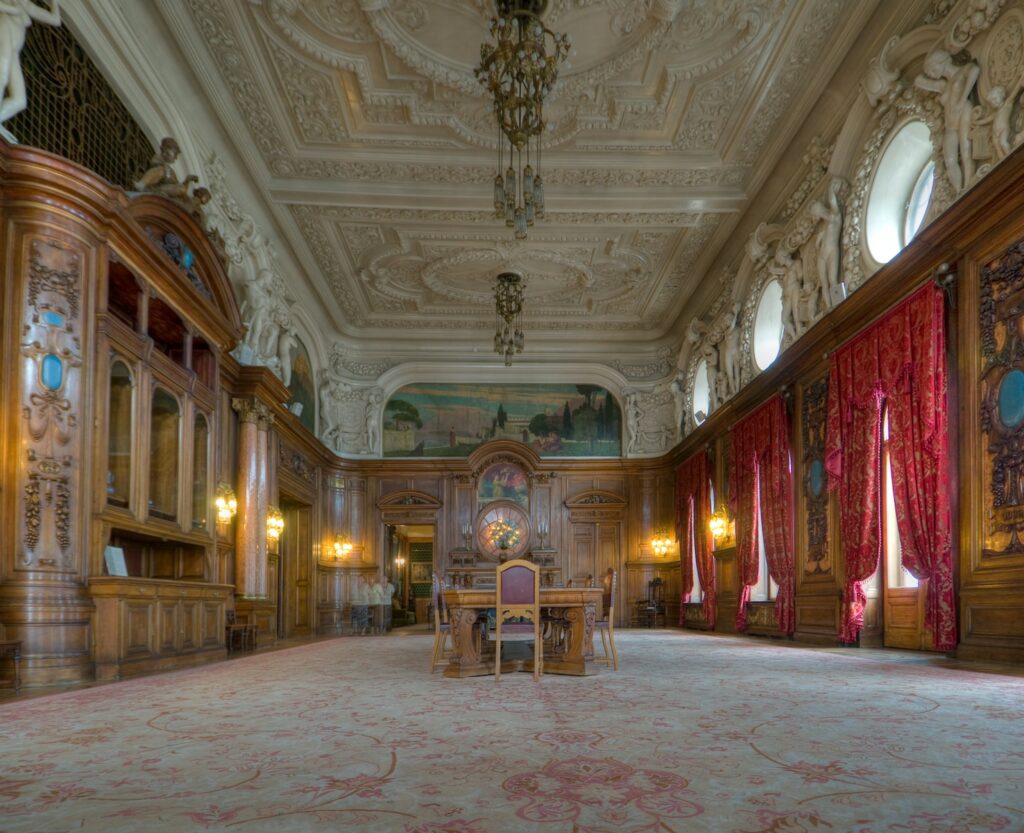 Queen Charlotte and King George III– a royal partnership
At the age of 17, Charlotte married King George III, whom she had never met. She travelled to England, where they were married on September 8, 1761, at St. James's Palace in London. Together, King George III and Queen Charlotte had 15 children, 13 of whom survived into adulthood. Their large family, often depicted in paintings and portraits, became a symbol of domestic stability and served to strengthen the British monarchy. In 1761, King George III purchased Buckingham House as a cosy family residence near St James's Palace, where numerous court events took place, for his wife Queen Charlotte's convenience. The property was later renamed the Queen's House, and it was the birthplace of 14 of their 15 children.
Queen Charlotte's unwavering commitment to her husband serves as a shining example of the strength and compassion required to support a loved one struggling with mental health difficulties. Throughout their marriage, Queen Charlotte remained steadfast in her devotion to King George, maintaining open lines of communication when they were apart by writing heartfelt letters filled with love and affection.
Even in the darkest moments of King George's illness, Queen Charlotte never wavered in her support, offering a steadfast presence by his side. Her unwavering dedication to her husband reminds us all of the critical role compassion and understanding in helping those grappling with mental health issues.
Throughout their marriage, Queen Charlotte and King George III maintained a strong partnership, both as rulers and as a couple. They shared a love of learning, a passion for the arts, and a commitment to their family. Despite the challenges they faced, including King George's bouts of mental illness, their relationship remained a cornerstone of their reign.
As the royal couple, King George III and Queen Charlotte were seen as influencers of domestic bliss and harmony . They used their influence to promote social and cultural causes, shaping British society in significant ways during their time on the throne.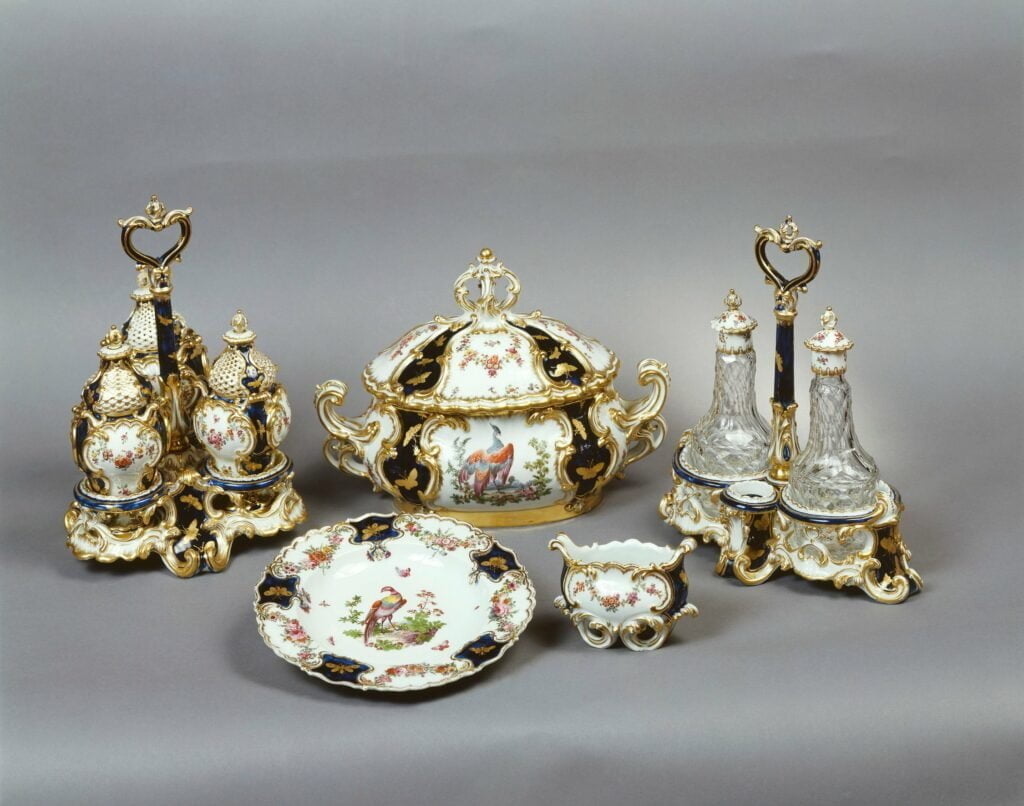 Queen Charlotte and George III also patronised the British decorative arts commissioning a dinner service from the Chelsea porcelain factory and a tea service from Josiah Wedgwood. Wedgwood renamed his famous creamware, 'Queen's ware' as a result.
Queen Charlotte's compassionate love for art, music and science
A strong advocate for education and science, Queen Charlotte was involved in the establishment of several educational institutions, including the Royal Academy of Music and the Great Ormond Street Hospital for Children. She was also a patron of the African explorer Mungo Park and the German astronomer Sir William Herschel.
Queen Charlotte's love for music led her to employ Johann Christian Bach, the eleventh son of the legendary composer Johann Sebastian Bach, as her music-master, an accomplished composer and musician in his own right, known as the "London Bach" due to his long-standing career in the British capital.
Under Johann Christian Bach's guidance, Queen Charlotte honed her musical talents, playing the harpsichord and singing. He also composed music for the royal household, further enriching the cultural landscape of Britain during Queen Charlotte's reign.
In 1764, an eight-year-old Wolfgang Amadeus Mozart and his family embarked on a European tour, which included a visit to the British royal court. The young prodigy performed for Queen Charlotte and King George III, impressing them with his extraordinary talent.
To commemorate the fourth anniversary of King George's accession, Queen Charlotte and King George invited Mozart to perform at the celebration. This event marked the beginning of a lasting connection between the British royal family and the Mozart family. In recognition of Queen Charlotte's patronage and support, Wolfgang Amadeus Mozart dedicated his Opus 3 to her. Published on January 18, 1765, Opus 3 is a collection of six sonatas for violin and keyboard, showcasing Mozart's mastery of composition at a young age.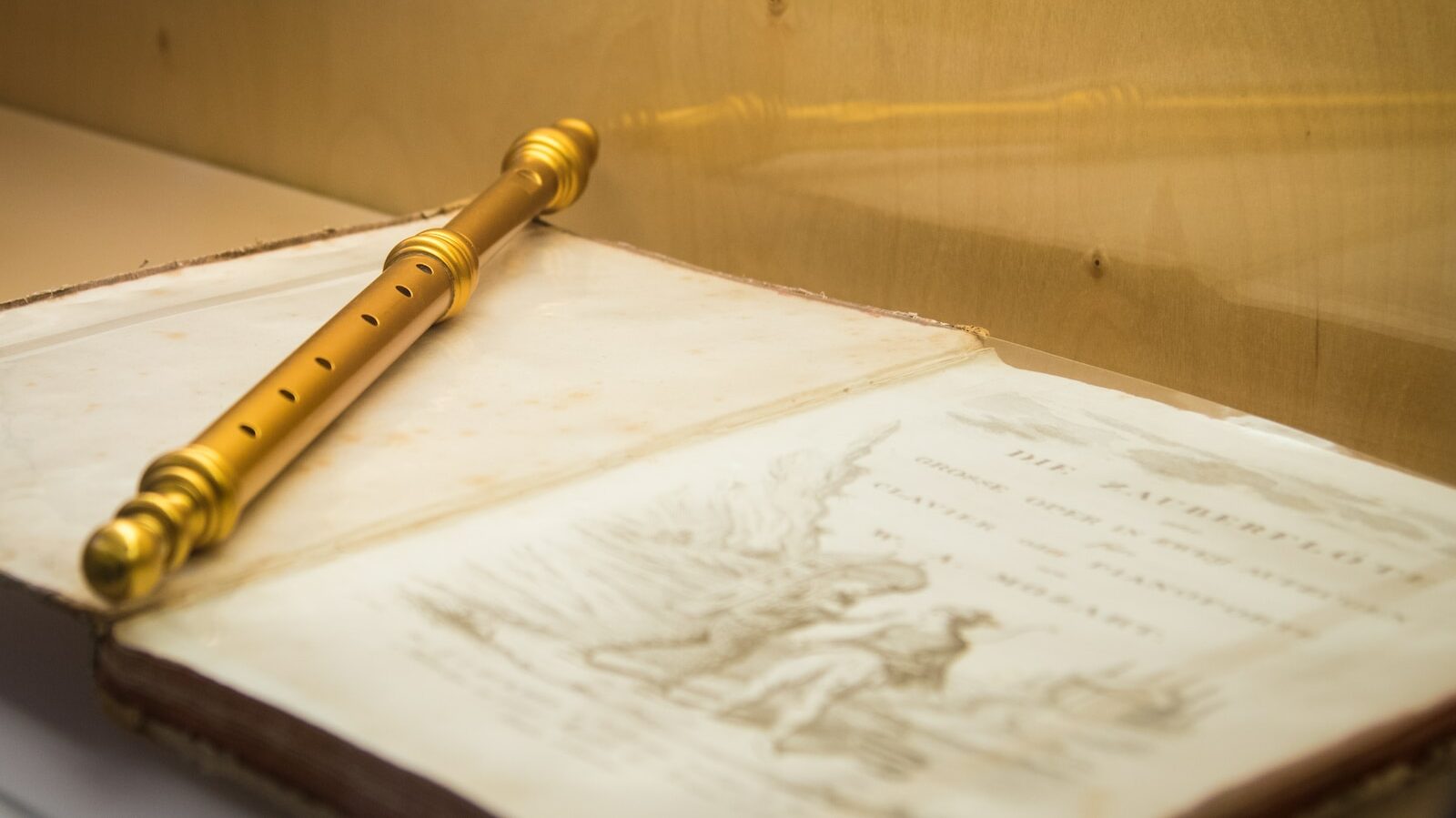 Queen Charlotte: a reflection of modern society?
"This raises a lot of important suggestions about not only our royal family but those of most of Europe, considering that Queen Victoria's descendants are spread across most of the royal families of Europe and beyond. If we class Charlotte as black, then ergo Queen Victoria and our entire royal family, down to Prince Harry, are also black … a very interesting concept."

Historian Kate Williams, 2009
An article published in 2009 raised an interesting light on the dramatic story but when Netflix released the historical drama series "Queen Charlotte: A Bridgerton Story," we finally start to see beyond history, into the present. The series captures the life and times of Queen Charlotte and her marriage to King George III, but takes us into a world of resilience and compassion. Considering the social, emotional and mental health challenges they faced and their impact on British society, the question is what we could all learn?
Queen Charlotte's story resonates with us in 2023 as is drawing parallels between the challenges faced by Queen Charlotte and those experienced by people today and highlights diversity, inclusivity, and cultural boundaries. A complex and inspiring figure, Queen Charlotte's story has sparked renewed interest in her legacy and reign, prompting further discussion and exploration of her impact on history.
The marriage of Queen Charlotte and King George III was a defining chapter in British history, marked by their shared love of learning, devotion to their family, and commitment to their subjects. Her compassionate love has raised awareness on diversity, inclusivity, and understanding in society, at very early stages in history, serving as a powerful reminder for centuries to come.