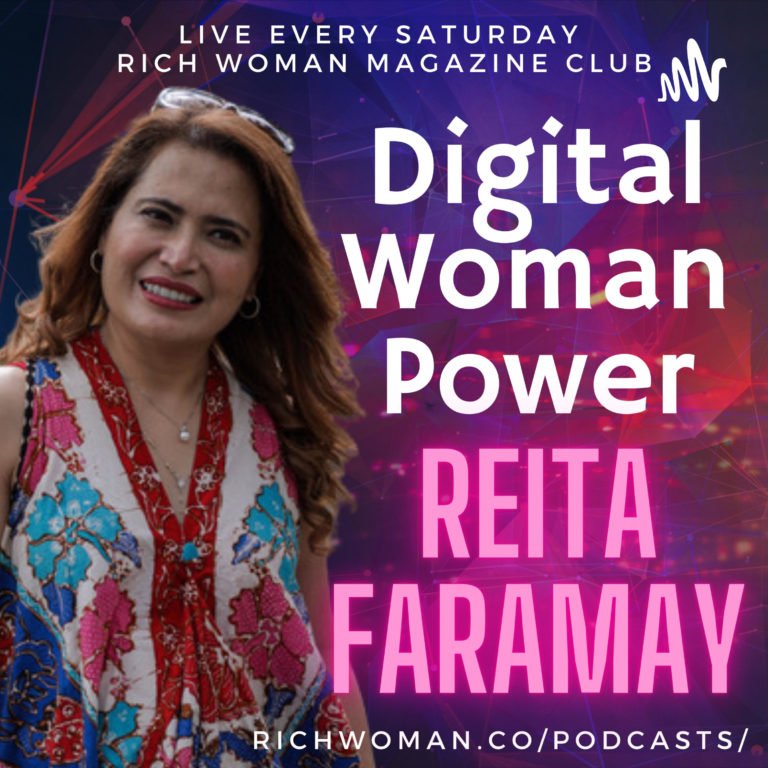 Digital Woman Power
We celebrate women in the Digital Space. Meet Reita Faramay, the Editor in Chief of Rich Woman Digital Magazine, in action! Digital technology are impacting our lives daily, the way we live, work and connect. Despite the most cutting edge fields of science, only 22% of professional in digital technology and artificial intelligence are women. Is mainstream media part of the problem?
How to apply The Freedom Formula to the Digital age
This podcast is recorded LIVE on Rich Woman Magazine Clubhouse. Join the conversation and take part in live Q&A's with hosts and guests
Reita Faramay, Editor in Chief of Rich Woman Digital Magazine talks with Debbie Cameron, Tech Angel Investor, Founding Member of Rich Woman Society.
Debbie Cameron is a successful business woman based in Spain, who is a Tech Angel Investor, an author and a Philanthropist.
Debbie shares her story of how her father had been the prime inspiration for her to be in the digital space and embraced digital technologies, understand the changing digital technologies bring to our lifestyles, as she grew-up. Debbie mentions how she also taught her children, as the next-gens, to be adaptive and adoptive to digital technologies. Now, her three children are all successful in embracing technology in their line of businesses.
Currently, Debbie invests in several tech-startups in the US, and she believed that digital transformation is here to stay, like it or not, women need to start embracing digital technologies in their businesses.
Join the Rich Woman Social Network
A private community of Conscious Influencers.
This Episode is Sponsored by MTN Press
About the Host
Reita Faramay is the Editor in Chief of the Rich Woman Digital Magazine and Founding Member of Rich Woman Society. She holds Digital Woman Power Podcast every Saturday to inspire women and the global citizens of how digital technology is currently transforming our daily lifestyles, and how women need to step-up, be the change as they embrace and adapt to the use of digital technology.
Reita has more than 20+ years of experience in marketing and communications fields. She is a passionate driven entrepreneur, tech enthusiasts and one of the influential communications experts in Indonesia.
She builds and maintains global brands to penetrate in the Indonesian market and transformed several executives to become the company's spokespeople and industry experts.
Meet both the hosts and the guests at the First 24 Hour Peace Makers Summit on 27/28 October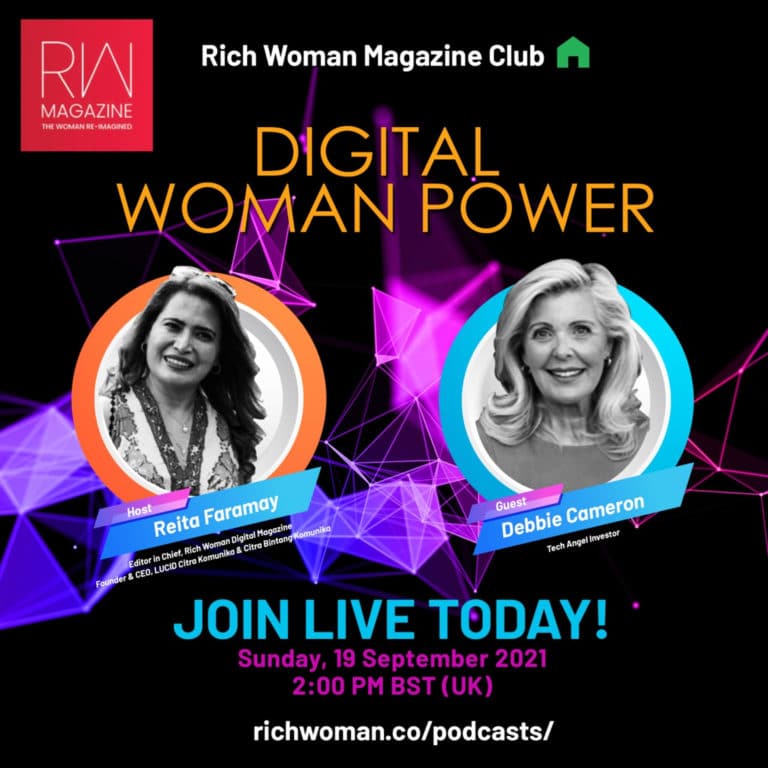 Search Results placeholder