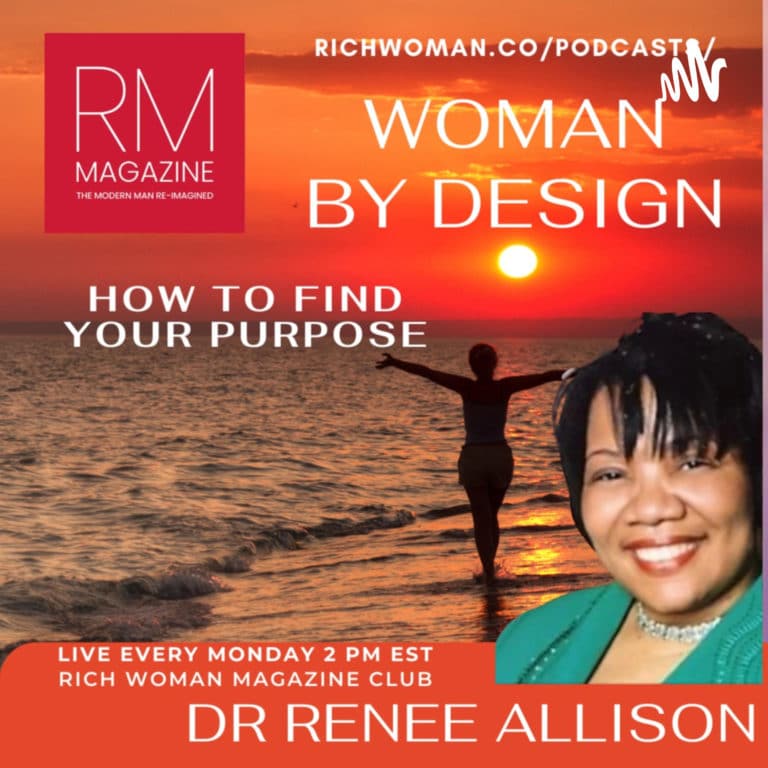 Woman by Design
Woman by Design is a Podcast by Rich Woman Magazine. Every Episode aims to showcase, empower and celebrate women who re-imagined themselves, compassionate creatives currently contributing across industries. About the Host Women's Editor Dr Renee Allison is a Founding Member of Rich Woman Society, Author and Founder of Woman by Design. https://richwoman.co/join/
How to accept Your Superpower
This podcast is recorded LIVE on Rich Woman Magazine Clubhouse. Join the conversation and take part in live Q&A's with hosts and guests
Dr Renee Allison, Women's Editor for Rich Woman Digital Magazine talks with Sandy Chaw, a Creative, Innovative Designer, a Storyteller and a Visionary. Sandy has a powerful dream to reach 1 Billion souls by 2030 through building a community around her Self-Love Movement.
What we talk about:
How to accept your Superpower
how she discovered her Superpower
her Vision for Self-love, Self Worth, Self-Healing Techniques
Self-Love Business and the need for Well-Being
the reason of Being
Sandy shares with us how she discovered her IKIGAI. Sandy will also share with the listeners how they can and should be Authentic and Vulnerable. Join the US!
This Episode is Sponsored by MTN Press
About the Host
Join the Rich Woman Social Network
A private community of Conscious Influencers.
Dr Renee Allison is a Founding Member of Rich Woman Society- the First Private community of Conscious Influencers. Author, Founder of Woman by Design, Dr Renee served her community for decades as a celebrated Pastor in the USA alonside her husband, pastor Allison and have been married for more than 40 years, Dr renee rarely settles for less than her calling, which she honours with a powerful and unequivocal affirmation of God's design of and purpose for women.
This is a safe place where you can expand your vision richwoman.co/join