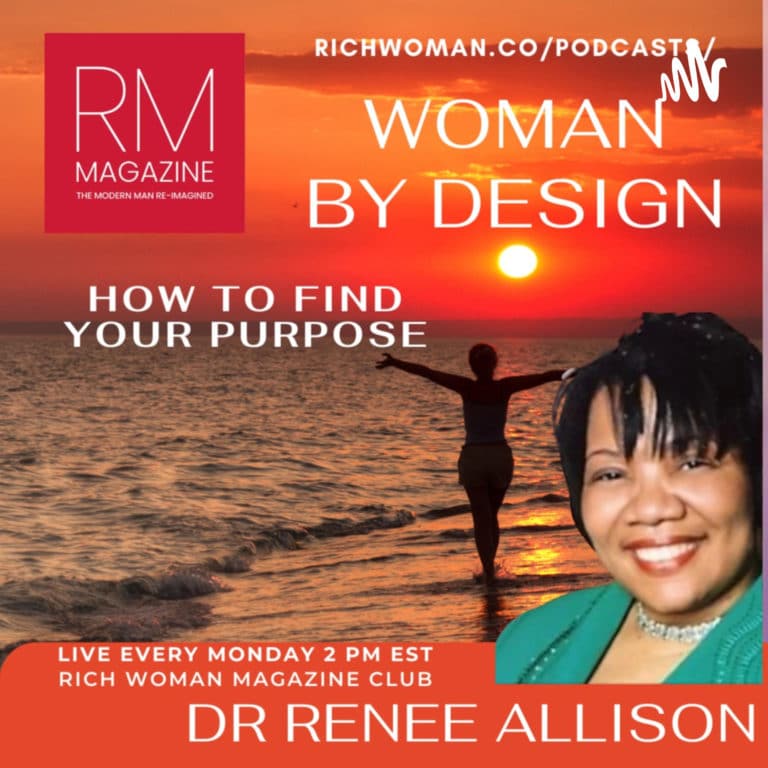 Woman by Design
Woman by Design is a Podcast by Rich Woman Magazine. Every Episode aims to showcase, empower and celebrate women who re-imagined themselves, compassionate creatives currently contributing across industries.
About the Host
Women's Editor Dr Renee Allison is a Founding Member of Rich Woman Society, Author and Founder of Woman by Design.
https://richwoman.co/join/
How to Maximize Your Impact and Expand Influence
This podcast is recorded LIVE on Rich Woman Magazine Clubhouse. Join the conversation and take part in live Q&A's with hosts and guests
Dr Renee Allison, Women's Editor for Rich Woman Digital Magazine talks with Tasha (TC) Cooper, Esq
Tasha is an intellectual property and privacy law, founder of the FAITHFOCUSFLOW institute for leaders, President of UPWARDACTION MEDIA and the visionary of WEARYOURFAITH.me. TC leads her company in creating and licensing content to help values-centric organizations maximize the power of social media and digital technology to increase impact, expand influence and diversitfy income through digital channels, she is the Author of several book publications and she is the creator of LawyersLaunchpad and MogulMoxie.
– In this episode we discuss with Tasha what is FAITHFOCUSFLOW concept,
– is UpWARDACTIONMEDIA and Why WEARYOURFAITH?
-She also s about how Women can make an Impact in the Digital world, expand their impact and influence and maintain balance in their lives.
-She will speak about intellectual property
– TC will share with our listerners how she overcomes fear and how she has reimagined her life.
This Episode is Sponsored by MTN Press
About the Host
Dr Renee Allison is a Founding Member of Rich Woman Society- the First Private community of Conscious Influencers. Author, Founder of Woman by Design, Dr Renee served her community for decades as a celebrated Pastor in the USA alonside her husband, pastor Allison and have been married for more than 40 years, Dr renee rarely settles for less than her calling, which she honours with a powerful and unequivocal affirmation of God's design of and purpose for women.
This is a safe place where you can expand your vision richwoman.co/join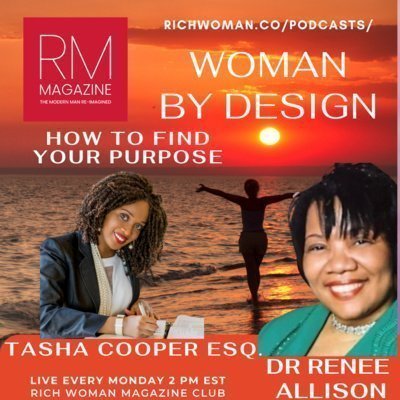 Search Results placeholder