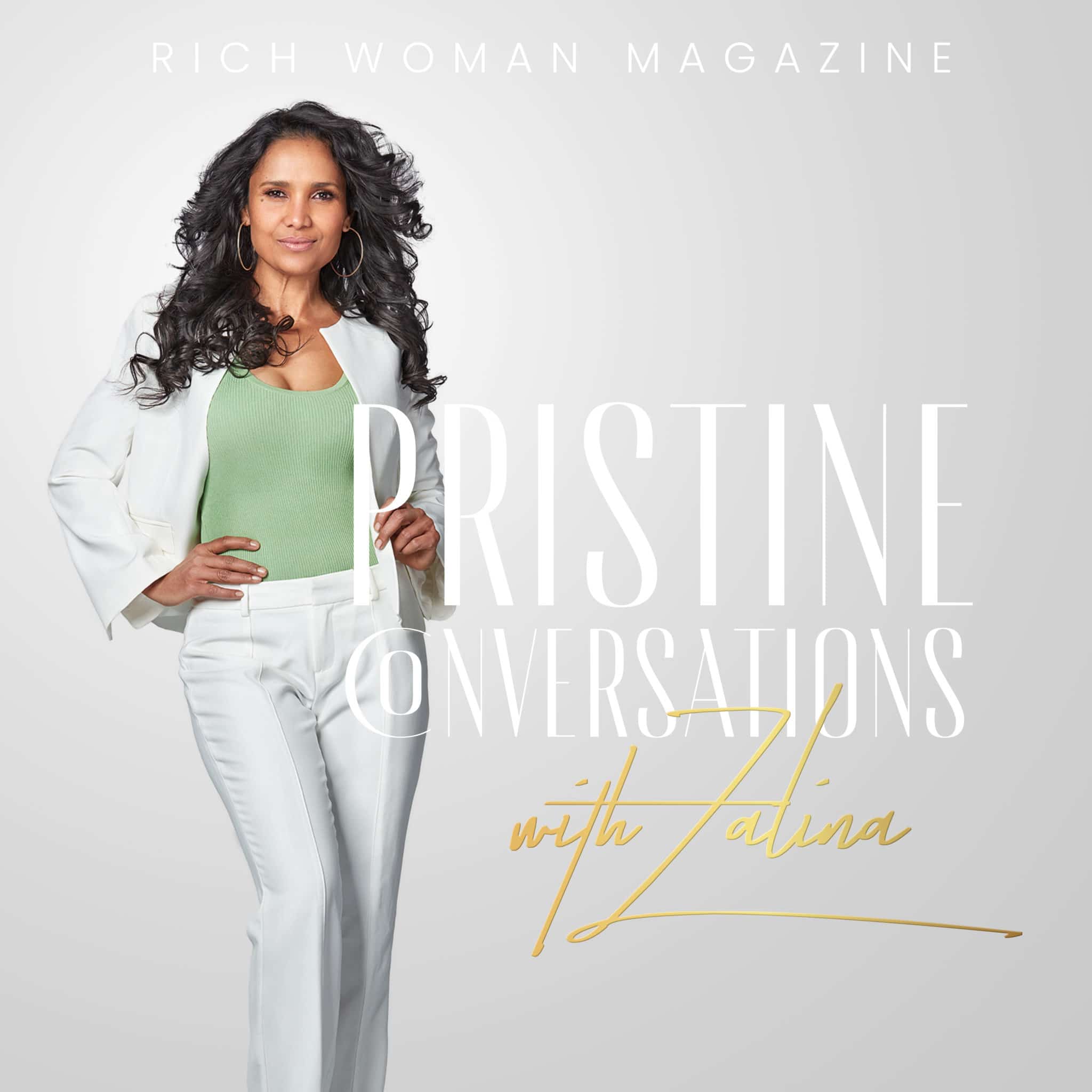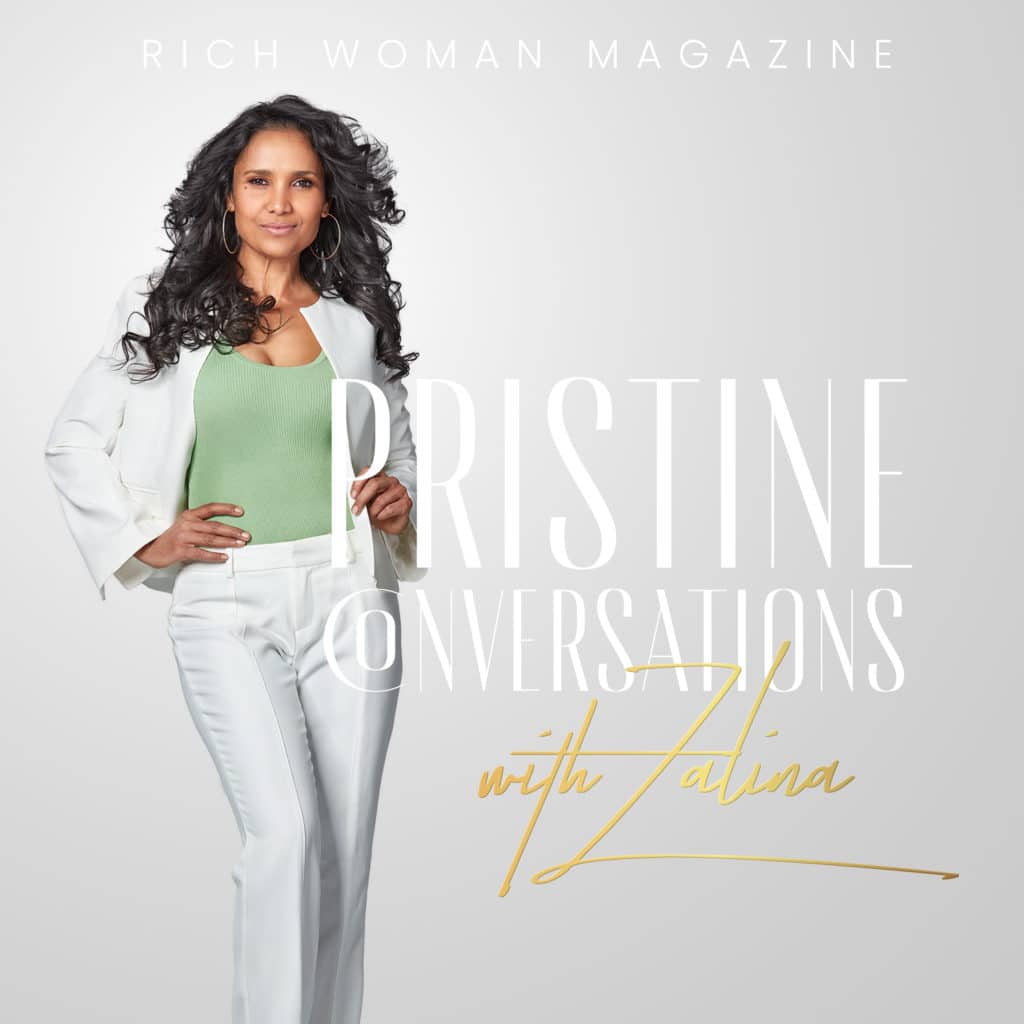 Zalina Wälchli is a wealth mindset expert and best known for her wellness and finance blog and if you want to know her better, Rich Woman Magazine is launching a new podcast hosted by her: Pristine Conversations
Rich Woman Magazine is helping women in transition survive the realities of Covid-19 economic crisis, and inspire them to enrich their life with financial literacy so they can finally remove the fear of investing. 
Zalina empowers women and men to change their money mindset, drop the money struggle, pay off their debts and optimize their personal goals in wealth, health and wellbeing. Her aim is to help them adhere to the right mindset and make positive changes in their lifestyle, using clean, sustainable, simple and holistic methods to feel good inside out, increase longevity, vitality and become a better version of themselves. Happiness is not an external goal but a journey you take into serendipity… 
Today, we hope Pristine Conversations will help you to break through financial ceilings and take ownership of your life regardless of the reasons why your dreams are held hostage at present.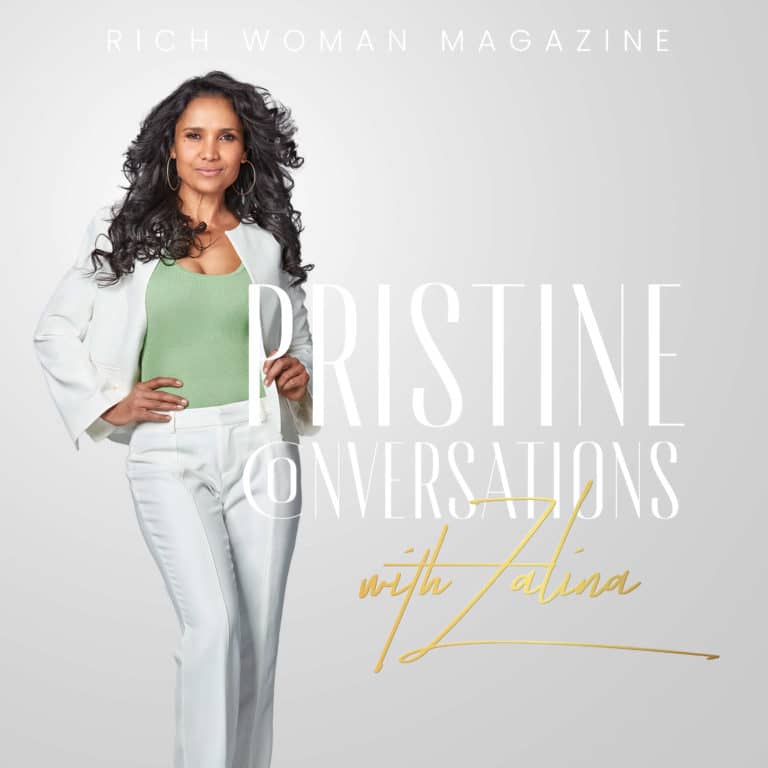 Pristine Conversations Podcast
Welcome to Pristine Conversations with Zalina. The weekly podcast where we will be bringing you exclusive interviews with the movers and shakers CEOs, innovators, scientists, medical practitioners, and the seekers of living a healthy, wealthy, and happy life. Together, we will discuss holistic health, nutrition, and wellness, mental health, sustainability, and the science of happiness and financial wellbeingI hope you will join me here on rich woman magazine podcast every week, and be part of the pristine conversations that will empower you on how to change your mindset because happiness is not an external goal, but the journey you take into serendipity.
Episode 5 – Building an Organic Beauty Brand with Lorraine Dallmeier
Welcome back to another episode of Pristine Conversations with Zaline! This week, we are joined by Lorraine Dallmeier (@lorrainedallmeier), the award-winning CEO of Formula Botanica, the online organic cosmetic formulation and business school, which has trained over 10,000 organic cosmetic formulators and indie beauty entrepreneurs in 164 countries. Through their accredited online courses, Formula Botanica has seen thousands of its graduates launch indie beauty brands, many of which are now stocked by retailers globally, have won awards and receive rave reviews from their customers. The School is also a green beauty publishing platform and welcomes over hundreds of thousands of monthly readers to its popular blog and podcast.
A Biologist and Chartered Environmentalist by training, Lorraine loves digital marketing and systemising business growth, which led to her winning the Digital Achiever of the Year award from Google and Cosmetic Executive Women. Prior to growing Formula Botanica from a small start-up to a multimillion pound teaching institution and publishing platform in the UK, Lorraine worked and lived in the Netherlands, USA, Russia and Australia. She is now based in Devon, where she lives with her partner and two sons.
Follow Formula Botanica @formulabotanica or visit their free training courses: https://formulabotanica.com/free-training-soc
Sponsored by Zalina Swiss Organic. Find out more about Pristine Face Oil and get 15% off your order with code PODCAST15: www.zalinaswissorganic.com
Discover more podcast by Rich Woman Magazine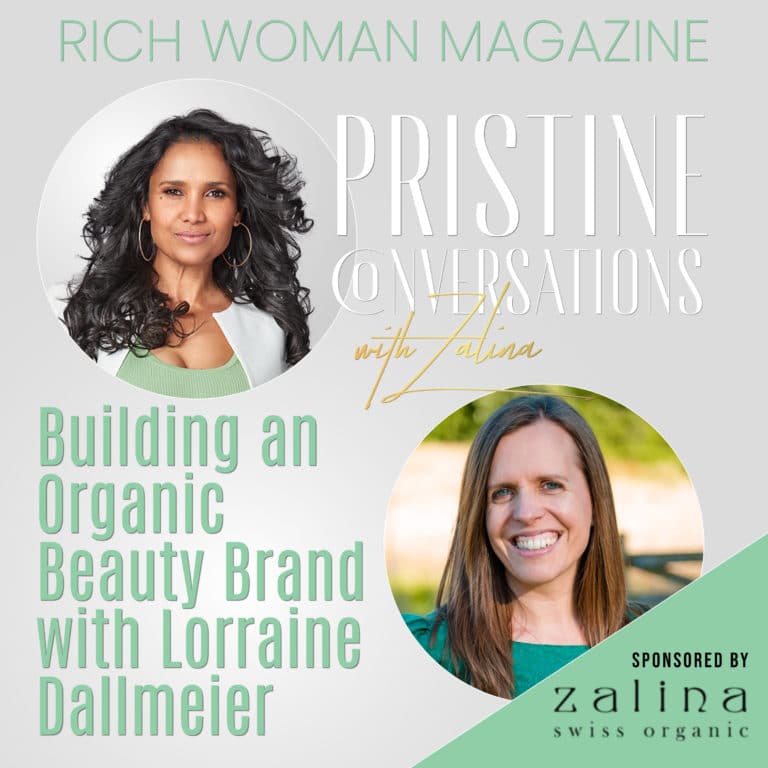 Search Results placeholder
Sign up to the newsletter to be notified when the first episode is available.