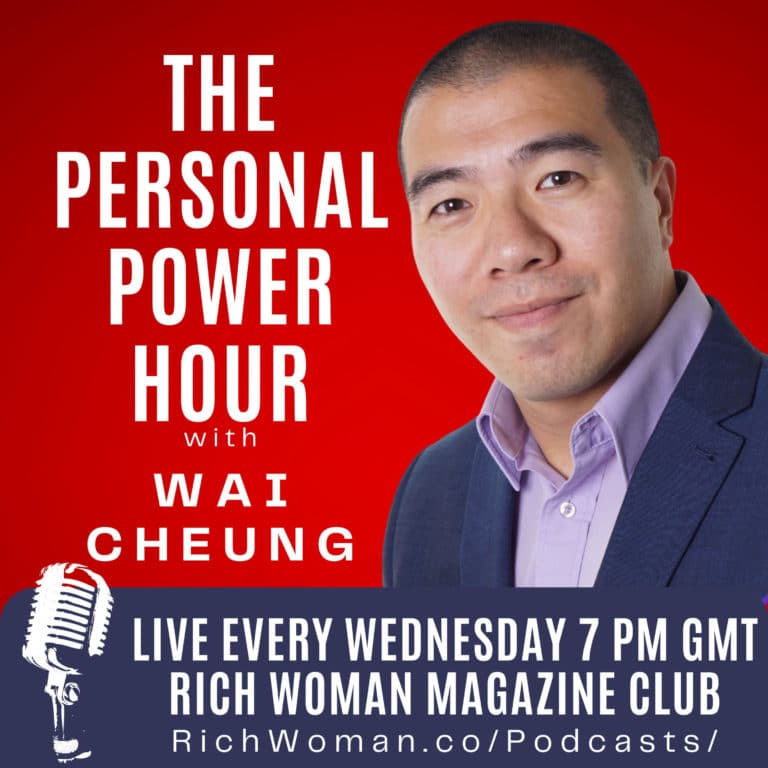 The Personal Power Hour
Welcome to The Personal Power Hour where we will provide you with fast, practical solutions that you can apply immediately to become more powerful so that you can have more impact in your work and your personal life.
The aim of this podcast is to help you gain more Clarity, Direction, Focus, and the extra capacity you need to be able to easily handle your existing responsibilities whilst moving towards an even more meaningful purpose at the same time!
Head and Mind Alignment for Inspired Action
This podcast is recorded LIVE by Rich Woman Magazine. Join the conversation and take part in live Q&A's with hosts and guests
Head and Mind alignment for inspired Action – The Personal Power Hour Episode 12
This Episode provides you with fast, practical solutions to align your heart and mind for inspired action, to apply immediately in your life to become more powerful so that you can have more impact in everything that you do.
This Episode is Sponsored by MTN Press
About the Host
Wai Cheung is a mission-driven career coach and transformational speaker who helps professionals who are feeling stuck in their soul-draining careers to find their life's work while making a difference doing what they love.
Wai escaped from the corporate world, created his own Soloprenueur 6-figure business, and has since helped hundreds of mission-driven professionals create breakthroughs that lead to their most meaningful work lives.
His signature approach focuses on creating alignment between the heart and the mind so that powerful, congruent, and effective action naturally follows. This approach has led to near-miraculous results in creating the deep inner confidence, clarity, and self-value necessary for his clients to truly make their mark on the world.
He has led live workshops with over 100 participants at a time and has been a regular presenter on the international radio station 'News for the Soul' sharing the platform with world-famous luminaries such as Bruce Lipton, Deepak Chopra, Gregg Braden, and Marianne Williamson.
Wai is available for live / online presentations, interviews, and as an expert panellist on the inner game of finding your ideal meaningful life.
When not focusing on 'life purpose' Wai enjoys being a father to 2 amazing boys, teaching Kung Fu to young people, and being the Chief Culture Officer for Chasyr, a blockchain start-up in peer-to-peer delivery.
+44 7828796473
https://www.clubhouse.com/@waicheung
https://www.instagram.com/transformyourworklife/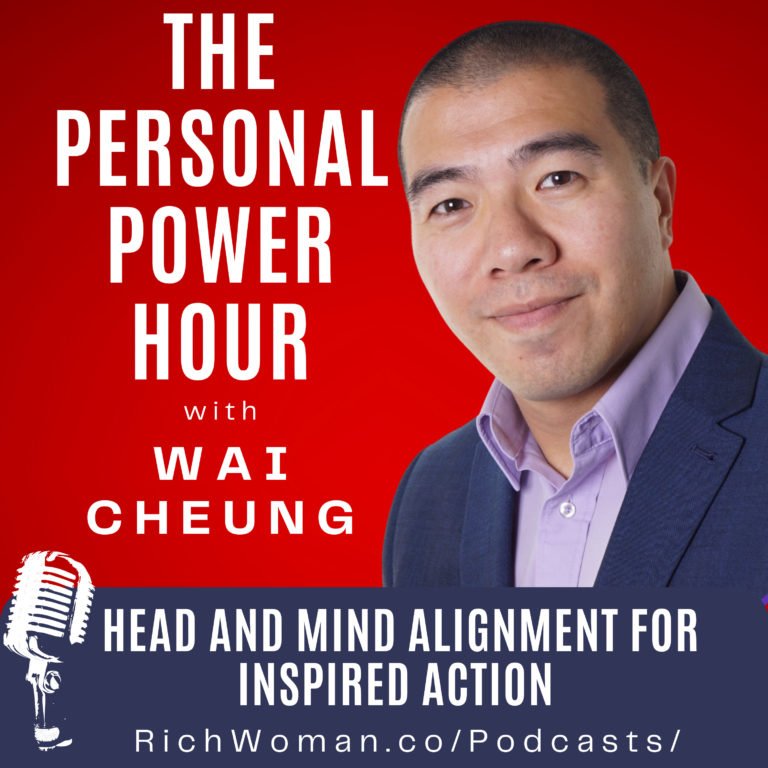 Search Results placeholder