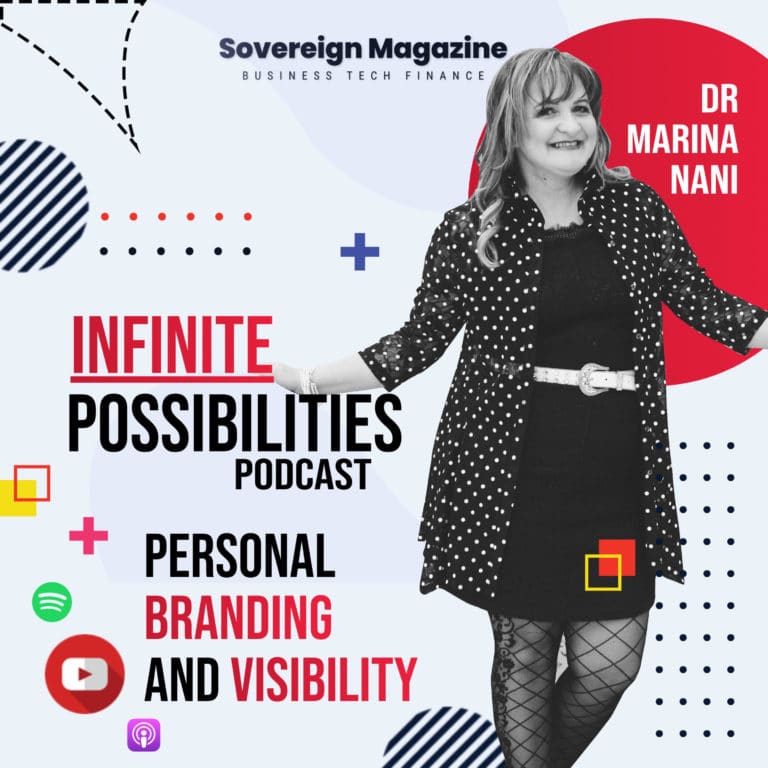 Infinite Possibilities- Game Changers
By Sovereign Magazine
"What gunpowder did for war, the printing press has done for the mind." Wendell Phillips
Amidst all of the latest chaotic news, it becomes harder than ever to capitalize on the latest breaking stories and make media work for you.
Showcasing elite leaders , visionary scientists, cultural icons, influencers and everyday heroes
Getting in the news is not easy but the good news is that we share a transferrable formula that will position you at the top of your game, next to HNW & leaders. Let's Make The News together while building a newsworthy brand for your business.
How to Become an Influencer
"Every story I create, creates me. I write to create myself." Octavia E. Butler
Do you want to write your own book but don't know where to start? Writing a book takes a very long time (which you, as an entrepreneur, don't have). Why not let the real professionals take care of it? You won't have to do anything but tell your story. If you can think it, we can ink it.
To bring light on what is possible, we travel to Milano to meet our Muse, Denise Cumella, the Book Editor for Rich Woman Magazine.
Denise is an international bestselling author and the developer of the highly successful BookCamp Method. As the founder and CEO of The Boss Books, she helps entrepreneurs and professionals turn their ideas into books and their books into powerful marketing tools. So far, Denise and her team have provided their guidance and support to more than 330 international authors.
Join the Rich Woman Social Network
A private community of Conscious Influencers.
Her background includes more than 20 years of experience in marketing and creating high-value content for a variety of companies, such as Lush Cosmetics and Riso Scotti. Thanks to her talent and expertise, she has the ability to make customers fall in love with the companies she works with.
This Episode is Sponsored by Boss Books https://www.libridimpresa.it/
About the Host
Dr Marina Nani
Free from press prejudice, Marina specializes in multi media brand journalism, creating inclusive newsrooms, supporting professional women with brand positioning and compelling narratives.
Working with Luxury Influencers, VIP's, Elite Women's Clubs, high net worth individuals, luxury brands, corporations, sustainable fashion designers and creatives with the ultimate aim to diagnose and close the gender Gap. Editor in Chief of Rich Woman- The Woman Re-Imagined Group of Publications, the founder of Sovereign Magazine- Business, Tech, Finance, https://www.sovereignmagazine.co.uk
In the last decade she authored numerous books while travelling around the world and hosted Red Carpet events. Marina interviewed well over five thousand people and featured Rich Conversations with High profile visionaries from five continents. Due to travel restrictions during the pandemic, Marina created the First Private Network of Conscious Influencers- a safe medium for women and men to discover and share their passion, their wisdom, their unique talent and celebrate the divine feminine together, while becoming brand evangelists. Infinite Possibilities Podcast is inspired by the stories shared at the Rich Woman Magazine Club.
If you dare to Re-Imagine your destiny, become visible, attract ideal clients instead of chasing them, you are in the right place!
Learn more: www.RichWoman.co/join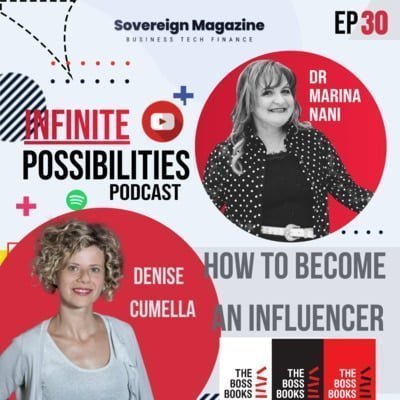 Search Results placeholder