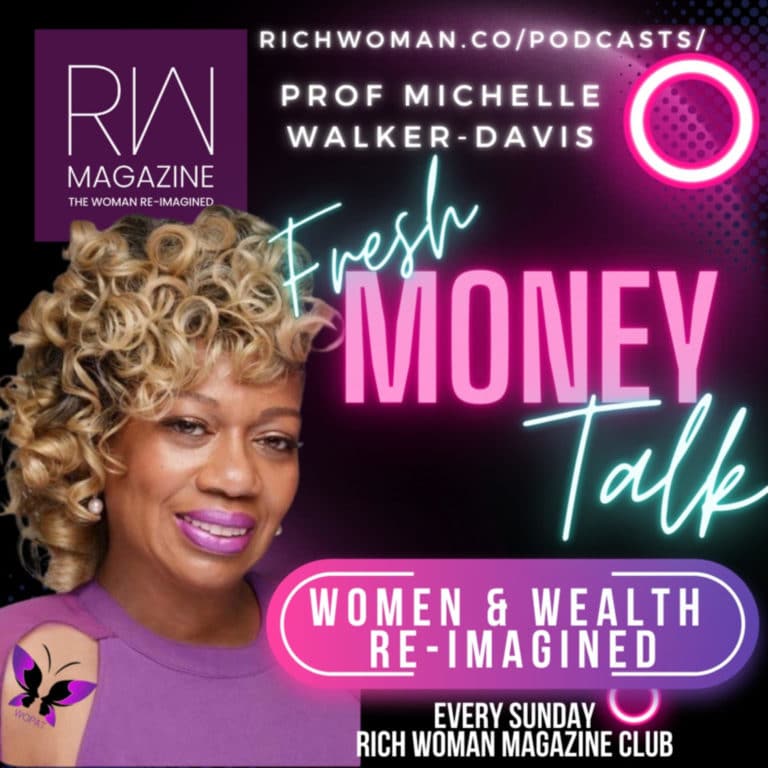 Fresh Money Talks
Michelle Walker-Davis, the Money Editor at Rich Woman Magazine is the Managing Partner, Imperial Management Group, Founder WOPAT. Founding Member of Rich Woman Society, Prof Michelle brings a fresh perspective on how women re-imagine wealth.
This Episode is recorded LIVE on Rich Woman Magazine Clubhouse. Join the conversation and take part in live Q&A's with hosts and guests.
Welcome to Fresh Money Talks, a Rich Podcast by Rich Woman Magazine with Professor Michelle Walker- Davis, your Money Editor and Founder of Women of Power and Transformation. In this series, we look into the lives of extraordinary people who know how to make money, manifest wealth and want to make the difference in our society. Professor Michelle Walker Davis brings you Fresh Money Talks, the podcast where we talk about re-imagining money with a fresh pair of eyes. Her guests for episode number four is absolutelly amazing: Dennis Williams
Dennis is the Managing Member of CashMap Consulting LLC and is focused on equipping people to confidently strengthen their finances providing choices, security while mitigating risk and decreasing debt. He's the creator of the innovative and transformational finance application, CashMap, and the accompanying eight-week coaching course that guides participants through the process of using their current spending and applying a simple process routinely used on a daily basis by banks and credit unions to save interest, pay off debt in half the time and boosting their savings. Dennis lives with his wife Linda in Bellingham WA, earned his MBA from the University of Hawaii, Manoa and has served for over 25 years as an executive in operations, finance, and human resources.
This Episode is Sponsored by MTN Press https://www.mtnpress.co.uk/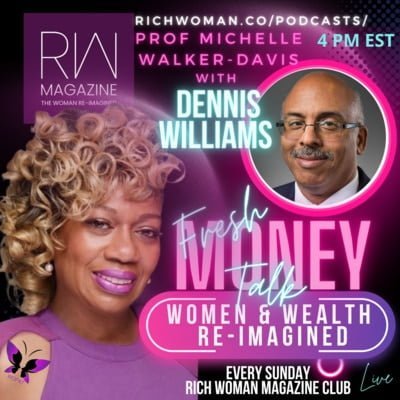 Search Results placeholder