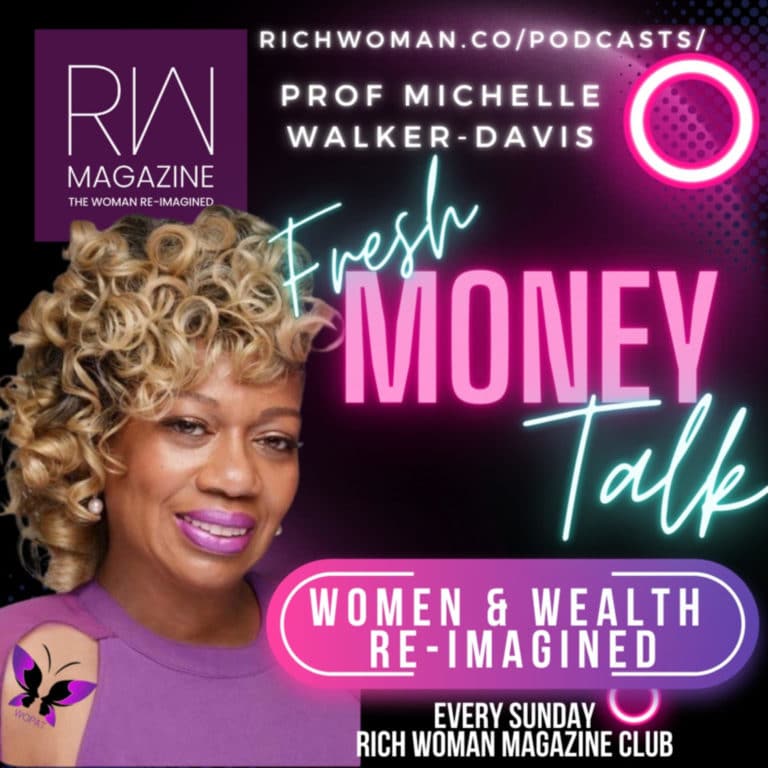 Fresh Money Talks
Michelle Walker-Davis, the Money Editor at Rich Woman Magazine is the Managing Partner, Imperial Management Group, Founder WOPAT. Founding Member of Rich Woman Society, Prof Michelle brings a fresh perspective on how women re-imagine wealth.
How to End Dreaming Small Worldwide
This Episode is recorded LIVE on Rich Woman Magazine Clubhouse. Join the conversation and take part in live Q&A's with hosts and guests.
Welcome to Fresh Money Talks, a Rich Podcast by Rich Woman Magazine with Professor Michelle Walker- Davis, your Money Editor and Founder of Women of Power and Transformation. In this series, we look into the lives of extraordinary people who know how to make money, manifest wealth and want to make the difference in our society.
Join us as we talk about re-imagining money with a fresh pair of eyes.
This Sunday, the guest will be Tiffany Largie.
Fifteen Years ago Tiffany Largie was a single mom desperate to change her life. She got fed up of putting her two kids to bed hungry and feeling like a failure. She needed a way out, emotionally, mentally and physically. Her story was the ONLY thing she had…so she USED it!
Join the Rich Woman Social Network
A private community of Conscious Influencers.
Her story connected her to people faster than anyone else and with it she built three multiple six-figure businesses and then a multiple seven-figure brick and mortar business. Her motto Just Do The Damn Thing! If I can do it, anyone can. Over the last three years she used her story to get on hundreds of stages and reach tens of thousands of people and start a worldwide movement.
This Episode is Sponsored by MTN Press https://www.mtnpress.co.uk/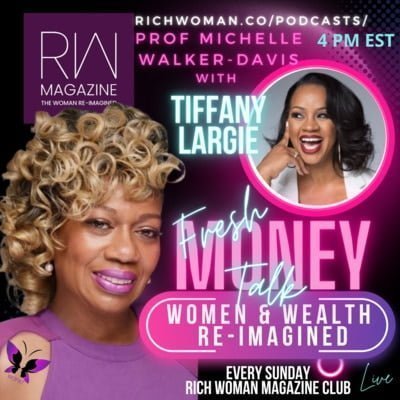 Search Results placeholder