In this era of continued discrimination, women need to empower one another. It is disappointing when women don't support one another, rather actively sabotage one another. When women unite – wonders happen. We, as women, can empower each other, elevate one another, encourage one another, help others voice out, support, promote, and recognize.
Here are for steps each one of us can take to empower each other:
Be open
The most critical way to empower is being direct with each other. We should be willing to give honest feedback to our colleagues when they made a mistake or are wrong. Such an instance will generate an opportunity for growth. By being direct, we open the door to share about our journey, performance and gradually space to improve to be the best version of ourselves.
Inspire other women to step up
I often motivate women in my circle to step in their greatness and engage, participate, and take massive action. It is essential to empower other women because we can easily get caught up in our everyday activities and responsibilities to the extent that we don't consider potential opportunities to broaden our skills or enhance our careers. My mission is to allow women to develop personal competence to overcome obstacles and achieve their goals to be happy and fulfilled in life.
Share your story
We somehow run into bumps on our journey to success. It does not matter who you are, where you come from, your position in life, nor how fast you made it—some rise in the morning, others at night. When we learn to share our stories, we somehow influence other women and create the opportunity to learn from our successes and mistakes.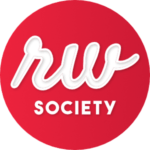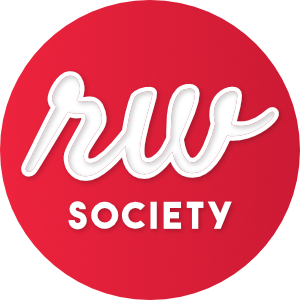 Rich Woman Society
The FIRST private Community of CONSCIOUS INFLUENCERS working on a blueprint for a better future.
You might not know whose life you will be touching by sharing with others your experience, and perhaps it might help straighten them and prevent them from making a mistake. It also draws people to help some identify themselves and hope that all is not lost.
Voices out, no matter who you are
Other women already made it to the top does not mean that you can't shine too or step up to make a difference. Your voice matters too, and you can help another woman by asking for their opinion on challenges in their community and their observation. We can also give our young women the chance to speak and share their views on issues by involving them in gatherings and meetings.
Helping other women to express themselves and speak comes with it a responsibility to reduce pessimism.
When we empower other women, we impact their life. Your empowerment could change someone´s state by bringing out the best in them, boosting their confidence.
I implore you to consider women in your life, community, or workplace to motivate them by sharing your experience, assist them in finding their voice.
Inspire them to take action, be their strongest motivation, celebrate their achievements, and be their moral support in times of failure. When women permit other women, we all succeed!
We are responsible for the way our conduct affects others' lives.