A Female Perspective on Money-Energy-Flow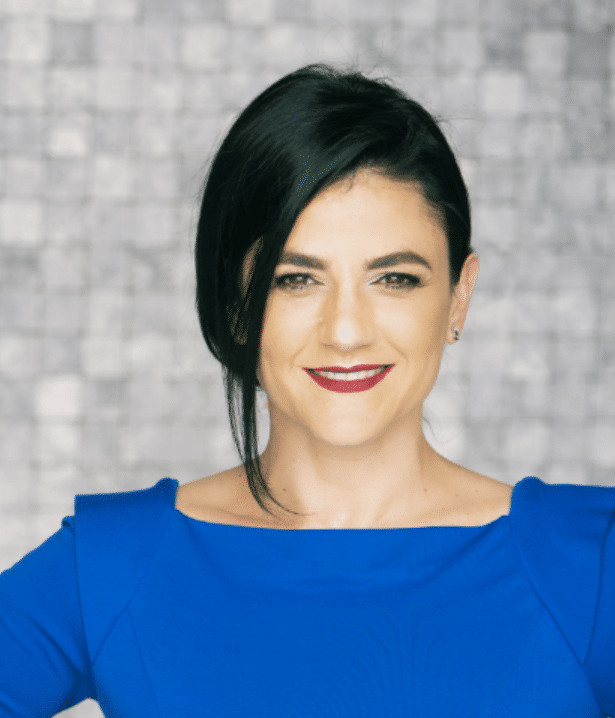 In a recent interview with Yael Geffen, CEO and a shareholder of Lew Geffen Sotheby's International Realty, a number of inspiring future trend setting pearls of wisdom were explained by her. This applies to society in general, but also in relation to the emergence of female leadership now and into the future.
Although Yael comes from a family legacy of female entrepreneurs, namely her grandmother, Aida Geffen, who established, from scratch, one of the most recognized real estate brands in South Africa. This did not make Yael's life any easier as a female entrepreneur, as the obstacles she needed to overcome were as valid, albeit different, to any other female entrepreneur aspiring to establish and grow a viable business proposition, wherever in the world they may be.
Yael states: "I'm still only the current female CEO amongst the top four brands in South Africa. And I was also the youngest, so it was a bit of a daunting time because again I'm the chairman's daughter.. I'm Lew Geffen's daughter, so I had some obstacles to climb and to prove myself even more because a lot of people could see it as nepotistic, and I had to prove them wrong, but joining the table at those industry meetings, I couldn't believe under represented female leadership is in real estate, especially when you had female pioneers such as Ada and Pam Golding with national names, there isn't really that anymore."

You are the average of the 5 most influential people that surround you
When it comes to relationships, we are greatly influenced — whether we like it or not — by those closest to us. It affects our way of thinking, our self-esteem, and our decisions.
If you are reading this article, you probably hold an interest in continual personal development, following routines that are conducive to success, and reducing the number of things that stand in the way between you and your goals. You see the benefit in constantly bettering yourself as a friend, employee, leader, spouse, parent, etc.
Join the Rich Woman Social Network
A private community of Conscious Influencers.
A large part of setting yourself up for success is exposing yourself to people whom you deem to be successful. According to Jim Rohn, if you aren't intentional about the people you spend your time with, you won't be able to gain the continuous personal improvement that you're looking for. But how often do you actually find yourself stopping, looking around at the people in the room, and thinking there are some changes that need to be made?
I think we often underestimate the importance of the company we keep. We forget that every small moment in the process eventually comes together in the end to make a huge impact on our success. And while having a strong group of peers may not be the only factor in your success, it definitely influences how you're perceived and the opportunities that are offered to you.
So if you have that one toxic friend that tends to bring you down, and you tell yourself, "Well, I only see this person for about an hour a week, it's not a big deal"–you should reconsider your stance. Is your contact with this person actually a more frequent encounter than those you have with people who are uplifting, motivating, or supportive? If so, this weekly encounter could be very damaging, according to Rohn.
Research has shown the impact of our environment on our behavior and success, but this impact can easily be minimized or forgotten as you're going along with your everyday routine. However, with time, the negative effects of the company you choose to keep will start to compound, which will hinder you from achieving your ultimate goals.
Yael has manifested this by establishing a presence in areas, which go well beyond merely her core business, namely Real Estate. She is a Business Leader, achieving, Top Woman in Property 2020, as a Keynote Speaker, "Make it without Faking it!"
Her goal is to create authentic leaders in business and celebrate women in leadership.
Yael is also an accomplished public and motivational speaker and her broadcast experience includes hosting and producing her own radio show on Chai FM from 2013 to 2017.
Yael is currently completing her professional certification as a global Feminine Power Coach and is the 2020 winner of Standard Bank's prestigious Top Woman in Property Award.
Money is value as energy
Like a calorie is a unit of physical energy, a dollar is simply a unit of value as energy.
No more. No less.
Money holds value.
Transfers value from one place to another.
Converts different forms of value into others.
The Money Energy Cycle™ (MEC) is the cycle that people work with as money flows through their personal world.
It begins with value that one gives of themselves. This value is transferred out into the world. The value is then converted into money.
That money then flows back into one's life, still holding the original value one gave of themselves.
One then converts this money into other forms of value by saving, giving, debt repayment, investing or spending.
This act moves the money forward in some way, in turn funding other MEC's
Yael states that "Money is an energy that must flow, if one holds onto money it does not generate abundance, it becomes stagnant. Rather be minimalistic in lifestyle, and invest into income generating assets."
A Shifting Tide for Women
On discussing Yael's experiences around influential business circles "I just thought to myself, This is too much of a boys club here in terms of real estate. I would love to see more women attending these meetings more women having a say in real estate in the leadership of real estate in senior positions, owning more offices, not just being agents and that's the grand irony is the real estate population is so skewed towards women being agents. It's been a wonderful profession for women. Starting off, way back when. They could have jobs and support their family and attend their kids extra murals, it's a very flexible, lifestyle and that's why so many women thrive within their wish to be family makers. 
But I wanted to change that I wanted women to have a'igger seat at the table, and I've always been passionate about that because there is absolutely no reason for women, not to be in your senior leadership positions, so I've always been supporting NAB, that's been my cause. my 'rah rah,' …. getting women involved in leadership, especially in real estate. And the irony is, our growth mindset financially of all women in the world has very much shifted.
If you think about it, we are now, primary earners, in some cases and primary spenders, but we still lack the ability to put our hands up and say hey, I deserve that, hey, there's a lot of power blocks that that women carry, women and men, but particularly women in shame and isolation and lack.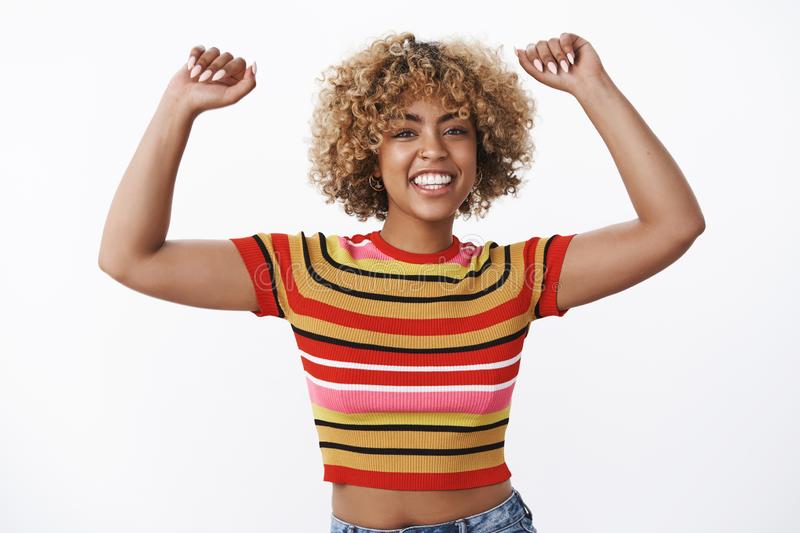 And there's a statistic that if a man thinks he's 23% sure, of an answer, and someone asks him that question, he will put his hand up. When a female needs to be 70% sure, in order to put her hand up and that is a glaring statistic. So I'm trying to inspire women, actually, in every industry to put their hand up to ask questions to take a bigger seat at the table to know their worth because we offer a very different take, in business thrive in terms of empathy and patience, and those are skills that come to us as females very naturally and empathy is the new way of leadership.
Simon Sinek says it. If you look at Jacinda Arden who leads New Zealand, she was in parliament with her baby, and it's changed women's roles, and the leadership have changed in in real estate, we really need to catch up."
Moving from Scarcity towards Abundance 
On the topic of what is blocking women from moving forward, faster Yael states: "That really leads into that power block of lack, which is scarcity thinking. And it's interesting because in the last year, I have made it my mission to shift my own mindset around abundance around the financial freedom around wealth. And what I had to do personally is, and I believe in Deepak Chopra's creating effluence I've been listening to that a lot. Almost every day for a duration of three months when I started because the belief system behind that is just so powerful and so accurate and where you put your attention is what lands up transpiring in reality.
So if you're always thinking I need to earn more money or there's lack or I wish I earned as much as so and so, why can't I love, that's where all your energy goes into those negative thought patterns. And who you hang around with…… the top five people who you hang around with in your life, who you spend most time with the financial influence will, also, strongly be reflected in the way perceive money.
You've got to look at the people you're hanging out with as well and notice, do they also suffer from lack mentality, do I need to be surrounding myself with a lot more positive people. And I believe that if you have a value add, and every human being does. We are all remarkable in some way shape or form. If you find out what it is that is your thing, that one thing, where you can add value, and where it aligns where the world needs that. And if you can come from a place of service, rather than what can I get out of this.
Once I approached life in that way, magical things started to happen, my abundance in all aspects of my life grew and wealth is part of that wealth is a bigger mindset than just money, its health, its happiness, and we all deserve to be wealthy. Deepak Chopra says we all deserve a life of first class all the way, but we just need to reframe the way we see that, and the way we do that, and coming from a place of service using your unique skill is definitely a way to access all forms of abundance in your life.

Come from a place of service using your unique skill is definitely a way to access all forms of abundance in your life.
Conclusion
Women today are CEOs, entrepreneurs, philanthropists and much more. Their innovation and compassion allow them to be great leaders and inspire the next generation to reach greater heights than ever before.
Empowering Quotes
"I never dreamed about success. I worked for it."- Estée Lauder

"Drama is very important in life: You have to come on with a bang. You never want to go out with a whimper." – Julia Child

"A woman with a voice is, by definition, a strong woman." – Melinda Gates

"We need women at all levels, including the top, to change the dynamic, reshape the conversation, to make sure women's voices are heard and heeded, not overlooked and ignored." – Sheryl Sandberg

"Fearlessness is like a muscle. I know from my own life that the more I exercise it the more natural it becomes to not let my fears run me." – Arianna Huffington
Empowering Quotes Coco Chanel
"A girl should be two things: who and what she wants." – Coco Chanel

"I always did something I was a little not ready to do. I think that's how you grow. When there's that moment of 'Wow, I'm not really sure I can do this,' and you push through those moments, that's when you have a breakthrough." – Marissa Mayer

The most courageous act is still to think for yourself. Aloud." – Coco Chanel

"No one ever became a success without taking chances… One must be able to recognize the moment and seize it without delay." – Estée Lauder

"Find something you're passionate about and keep tremendously interested in it." – Julia Child

"Think like a queen. A queen is not afraid to fail. Failure is another stepping stone to greatness." – Oprah Winfrey
Recommend

0

recommendations
Published in Inspiration