You have, certainly, heard about "wardrobe essentials" or "wardrobe basics" before. You might know that this is something that you need in your wardrobe, but you might not know where to start. The following are the items you want to have to form the base of your wardrobe.
White T-shirt.
A crisp white T is one of the most versatile pieces you can have in your wardrobe and they are a blank canvas for anything else you wear. You'll probably wear one just about every day. They can be worn alone in the summer months and under a jumper in the winter.
Little Black Dress.
Like the white T, the LBD is an incredibly versatile item. If you find one with a higher neck and a modest hemline, you can wear this dress anywhere from the office to a black tie event by changing your accessories.
Dark wash, bootleg denim jeans.
A pair of dark wash jeans can take you many places. Wear them to the office, out to the shops or dress them up for an evening out. The bootleg cut is flattering for most shapes and a high waisted pair will help hold everything in.
Black pumps.
Another essential item, black pumps can be worn anytime from morning to evening and they go with just about anything. Depending on your preference, any heel height is fine. A pointier toe will make your legs look leaner and longer.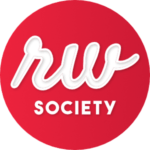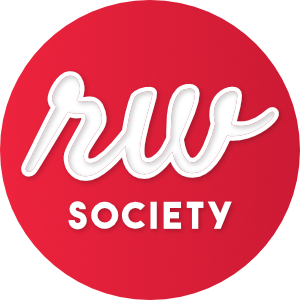 Rich Woman Society
The FIRST private Community of CONSCIOUS INFLUENCERS working on a blueprint for a better future.
Classic button front shirt.
A great asset for any wardrobe. Just like the white T-shirt, you can wear this shirt with most anything. However, you don't have to stick to white, pick the colour or pattern of your choice to pair with everything from jeans to skirts. Slip one on under a jacket or jumper. If you haven't got one of your own, snag one from you're partner's wardrobe.
Knee length skirt.
The style of skirt here might change for different body types but a knee length skirt works for the office as well as out for an evening. Keep the length right around the slimmest part of your leg, above or below depending on the shape of your knee. A solid coloured skirt is more versatile but you can spice things up with a pattern if you'd like.
Simple flat shoes.
Wear these while driving, when you're off to the shops, with a suit to the office, or even with a cocktail dress in the evening. Keep a pair in your bag to slip on when your heels get to be too much.
Wrap dress.
The wrap dress is flattering on any figure and can be worn in a variety of situations. Wear a wrap dress with pumps for work or go casual and pair the dress with sneakers and a cardigan.
Denim jacket.
Timeless and classic, a denim jacket goes with many looks. You can wear this jacket with just about anything and you won't regret having one in your wardrobe. Consider skipping over a stone wash in favor of a darker wash that is more versatile.
Ankle boot.
Choose the heel and toe style you like best but make sure to add a pair of ankle boots to your wardrobe. Wear these any time of the year and with just about anything, you can't go wrong with these.
Black trousers.
Your wardrobe just isn't complete without a pair of black trousers. You can choose a style that suits your body type. Consider spending a little more for these staples, you'll wear them all the time.
A good sweater.
Find a good, quality sweater in a colour that pairs well with the other items in your wardrobe. Layer a sweater over dresses, your classic white T-shirt or that button front blouse. Whether you pair it with a skirt, trousers or jeans, you'll find that the possibilities are endless when it comes to a sweater.
With all of these essentials, don't be afraid to try out different fabrics, different styles, or different trends. They are going to be the foundation of your wardrobe but you can still have fun with them. Add something with a little sparkle, try a different neckline or go with a new shape of trousers. Remember though to buy the best quality you can afford for these basic pieces. You'll wear them often and they'll work hard for you.
Quick guide on the best necklines:
While a V-neck neckline is universally flattering, other styles may be more flattering for different figures. If you have a long neck, small bust and wide shoulders, try a crew neck. Ladies with a more pear shaped figure with a small bust and narrow shoulders look good wearing a boat neck instead. For a shorter neck and larger bust, the scoop neckline will look best.
For more information, check out my online course, From Style Confusion to Style Clarity, or join the conversation at the Clubhouse on the Rich Woman Magazine website.