I don't know about you, but to me looking stylish and elegant doesn't include swathing myself in big jumpers, hats, scarves and coats!  I know that there are a lot of people who really rock this look, but my style personality is definitely geared towards spring and summer. 
That is one of the many reasons why Italy is my spiritual home and indeed my style destination.
I wasn't sure what the trends for summer 2021 would throw up as, after all, the designers had no idea where we would be in this Pandemic and also with so many us spending our time in loungewear and only dressing from the waist up, would we be willing to accept designs that constrict and constrain?
Well, luckily, although there are a lot of pyjama styles around, they are so wonderfully elegant and sumptuous, I would have no trouble at all wearing them out of the house! Personally, I will draw a line at the rather unattractive (in my opinion!) slipper style shoes, but that is because I was born in heels!
There are so many wonderful designs to choose from this summer, we are spoilt for choice and you can also choose from the wonderfully muted colour palettes or go all out in a plethora of colourful prints and the wonderfully chaotic colour schemes.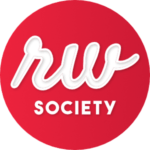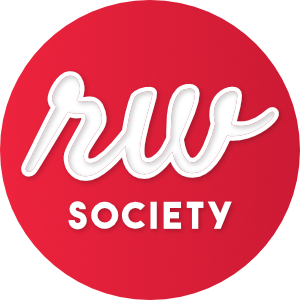 Rich Woman Society
The FIRST private Community of CONSCIOUS INFLUENCERS working on a blueprint for a better future.
I have picked out three of my favourite Italian designers – the ones I always turn to for inspiration – to give their take on summer 2021.
Where would we be without Max Mara?  A constant in an ever changing world.
The Designer, Ian Griffiths said "We started designing this collection at the beginning of lockdown. And it was a shot in the dark, because we had no idea at all if it would ever be produced or shown. Because I'd already started going through my library, and realized that I have almost a ridiculous amount of books about the Renaissance, my love for these painters was a starting point."
I of course agree with him about the love of the Renaissance – and that is also what this season feels like, a renewal.
His collection is a delight of neutral colours, flowing trousers, off-the-shoulder tops, long trench coats, silky parkas and mouth watering jumpsuits. These are teamed with butter soft accessories.
A collection to tempt you out of your pyjamas any time!
But, if you feel wedded to your night attire, then check out Georgio Armani's collection for this season.  Ice blue, silk trousers with contrasting jackets, light as air jumpsuits in delicate patterns, silk wrap skirts with short jackets, elegant midi dresses and the most wonderful straight legged trousers in white and pale as pale beige and blues!
I could happily wear the whole collection and not look anywhere else!
Then on the other end of the spectrum is another favourite of mine – Etro.
Veronica Etro has given us colour and lots of it!  
Bright scarves worn as tops, under white jackets with white wide leg trousers is a classy way to add colour. The wonderful scarf print, chiffon dresses would take you from the beach to supper in town and I just love the colourful midi skirts worn with clashing stripey tops – all rules are thrown out of the window here and it really works!
The other trend that will be all over the place is Etro's wide legged jeans, teamed with a brightly patterned blazer.  Dressed up or down, this will keep you going all through the summer months.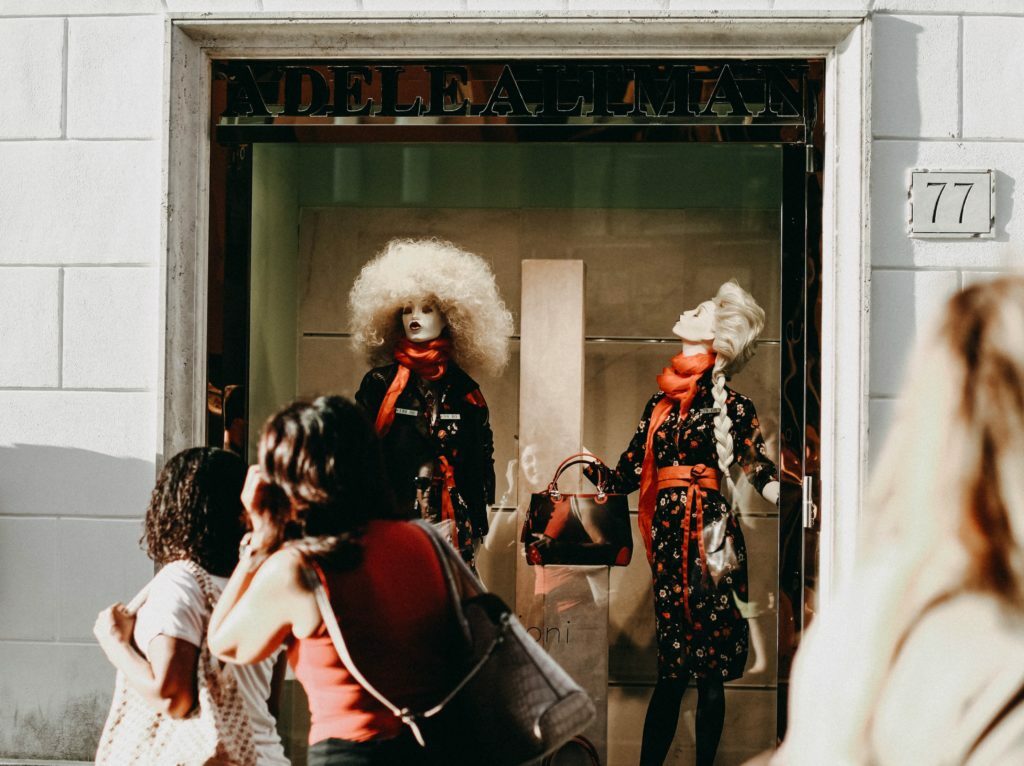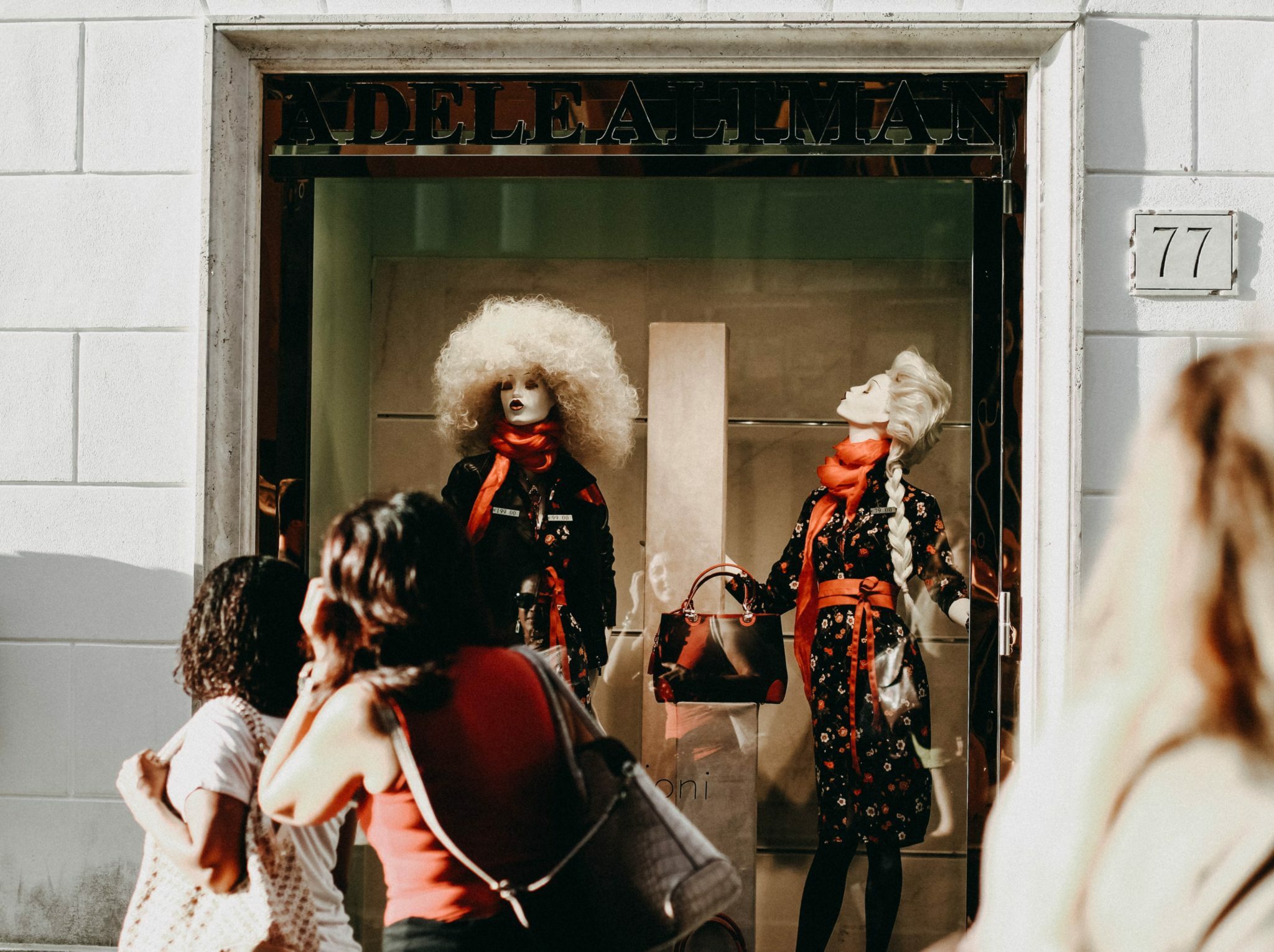 How not to look like a tourist in Italy!
One of the great  traditions in Italy is the evening "passeggiata" – the leisurely stroll around the towns, where Italians do their socialising and people watching.  But this is not the only time of day that the Italians dress up for – they see looking their best at all times as being part of their DNA and is non-negotiable, so for foreigners visiting their wonderful cities, it can be a bit daunting.  So, I am going to give you my top tips on how to look like a local!
Shorts
Although younger Italians are embracing the trend for wearing shorts at any time of the day, most still don't.  Older ladies won't even wear them to the beach.  So ladies, if you don't want to stand out to stand out as a tourist, don't wear shorts away from the beach.  For the beach, why not exchange them for a flowing midi dress or a sarong and T-shirt, to really blend in.
Bags
However tempted you might be, please don't wear a backpack, bumbag, or crossover bag.  They might be convenient and you might feel safer with them, but you might as well have an arrow pointing to you saying "tourist"!  Shoulder bags and handbags in all shapes and sizes are a stylish and elegant way to accessorise your outfit, so take advantage of this and go out on the town with panache!
Trainers
You will hear it said by a lot of bloggers and influencers, including me, that Italians nearly always wear heels and you will see them navigating the cobblestone streets with ease, but what you do have to remember is that if you are visiting the towns and cities, you are more than likely to be site seeing, so heels are going to be more of a challenge.  An alternative to sneakers is ballet flats and loafers, or wedge heels, but if you do want to wear your sneakers, make sure they are in a dark colour and not bright white, as this will be a big indication that you are not local!
Exercise wear
Please remember that exercise wear should be kept for, well, exercise!  Walking around towns and cities in lycra is not a good a look and it is something you will never see an Italian do, unless they are pushing their bike!
Linen
To cope with the heat of the summer like a true local, then opt for linen.  This fabric will keep you cool during the day and the same properties also keep you warm if the evenings get a bit chilly.  Don't worry if it creases, as this is part of its charm, but if you want a bit more rigidity, then opt for a linen mix which will hold its shape a bit more.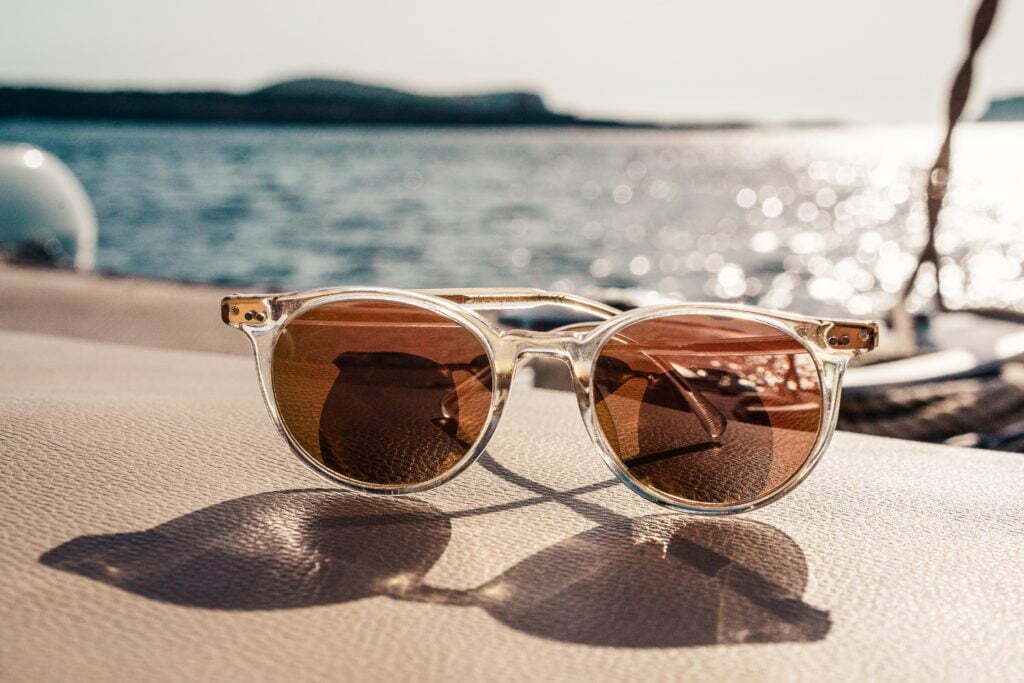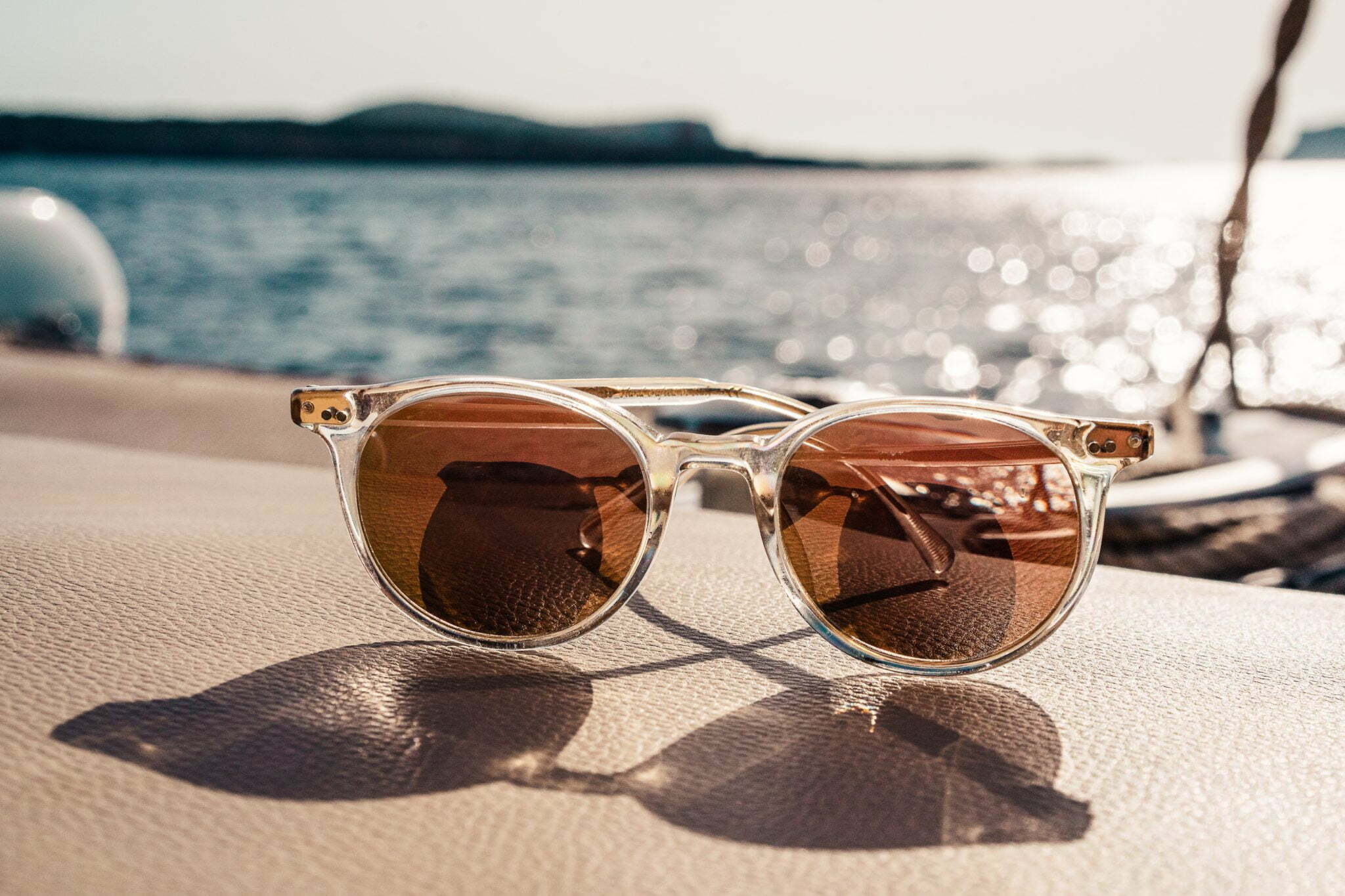 Sunglasses – the ultimate accessory in Italy! 
Take lots of different shapes and colours with you and change them every time you change your outfit for true Italian style!  
Stick to these simple rules and you will stand out in the crowd for all the right reasons and not as a tourist!