Covid-19 pandemic has turned the world upside down. In many, many ways. Shut schools, offices, work places, shops, whole nations….shut! Shopping, visiting, socialising habits and more, changed and everyone's face got whole new accessories: the mask. Borne out of necessity, propagated into a fashion statement, the mask is now your finishing item to every dress up. And speaking of fashion statement, the global fashion industry had a complete overhaul in epic proportions too. Designers, production outlets, manufacturers, suppliers, buyers and fashion shows have all had to stop. Literally, come to a screeching halt in all aspects of business dealings- at least until new ideas, format, opportunities, style of business or creative avenues are revealed or became available.
Will the fashion industry still be here after this pandemic?
Store and outlet closures meant significant losses in sales, leaving many fashion business owners crippled by loss of sales revenue or closing down their business in some cases. And although it's very true that the pandemic had this effect on the fashion industry globally, the reality is that it hit harder for African designers (both African and diaspora based) who due to scalability, were particularly more vulnerable to the change it wrought.
Of course, this was as a combination of factors, including; the scale of the business, the lack of availability of materials (as a direct result of company/ business size) during the lockdown, order cancellations, but especially, lack of funds. Bigger international brands were (somewhat) prepared due to having store house(s) where fabrics and materials were stored.
Also, due to the worldwide lockdown, people stayed home, which meant less need to dress up which in turn meant, less need to buy clothes. Although research has shown that sales online did rise as many looked for avenues to navigate the pandemic and raise their spirits at the same.
In the beginning of year, the unofficial estimate of the African fashion industry put it at a decent 18 Billion US dollars, out of the estimated 3.1 Trillion dollars of the whole global fashion industry at large. In essence, the advent of the Covid pandemic, meant loses of hundreds of thousands of jobs in the fashion industry. A massive blow that literally, meant lack of food, heating, clothing and other living allowance for thousands of workers, but especially in the African sector of the industry, where very little or no form of help or furlough was available.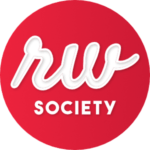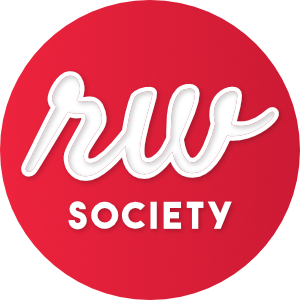 Rich Woman Society
The FIRST private Community of CONSCIOUS INFLUENCERS working on a blueprint for a better future.
So, the question on all fashion experts, enthusiasts lips is; Has the fashion industry (and all whose very existence depend on it) survived? Will the industry still be here after this pandemic? If so, how and what will it look like? Have brands managed to navigated the pandemic waters and transitioned with the changes we've all faced? And maybe most importantly, what is the future of fashion after the pandemic?
The Push before the Mend…
At the height of the pandemic, (June of 2020) African fashion designers and creatives were invited to be a part of a webinar series initiated by the African Development Bank Group and hosted by Fashionomics Africa. The idea behind it?, to create more jobs and drive growth for the local fashion industry. In the series, the group discussed innovations, including digital, which could help designers and fashion industry creatives to transition their businesses and prepare for the new, but sure to come, post-pandemic reality. But while some believe that there is no going back to 'normal' for retailers after this virus is over (which we hope is soon-est), others have or have been forced to use this pandemic outbreak and lockdown, as a mechanism to propel a change and growth, especially for African retailers, many of whom were not online 'conscious' or active, about reaching consumers abroad. In the same vein, consumers in most parts of Africa, were very wary of shopping online due to concerns about restrictions on shipping.
Now however, the tide has turned and dynamics have changed, for both consumers and retailers, with both demographics going digital in a very short space of time.
The Fashonomics webinar series brought to attention, the need for urgent push on Fashion industry creatives, especially in Africa, to take advantage of online tools available to them and use them to revive or strengthen their businesses. For although there are many negative effects of this pandemic and lockdown on businesses, especially for physical (store) retailers, smaller designers are now innovative in finding strategic ways to reach their customers directly and keep them engaged. Social media, website and online stores have never been more crucial to our present reality. It's almost as if Covid and social media called a roof top party and the whole world was invited, but even more crucial, the whole world honoured that invite!
The Flight or Fight dilemma? The brands teaching us to face the storm!
But…instead of focusing solely, on the negative impacts of the pandemic on the fashion industry (of which we agree are numerous and disastrous) we would rather, explore and curate, some (African born) brands (designers and creatives of the fashion industry) that have gained strength and new insights in forging ahead during this pandemic. Whether small, medium or big, these brands have all navigated the turbulence of this pandemic by restructuring or strategizing to stay on top. We especially curated female led/owned brands, because…well, we are Rich Woman Africa after all, and we live for passionately finding, supporting and empowering women from all over the world!
CHRISTIE BROWN (Aisha Ayensu Obuobi) GHANA
Christie Brown, a women's wear brand that is celebrated for their contemporary style and Afro-Western fusion outfits. Started in Ghana, it is now an internationally recognised luxury brand serving its customers worldwide. Since the pandemic however, Christie Brown has moved with the times to implement a strong digital presence and other services, including; 60 minutes home call sessions with a rep in the comfort of your home, 40 minutes private viewing sessions in store, unscheduled store walk in limited to two customers at a time and of course, mobile and web shopping optimised for great customer experience. Their best tactic? Moving quickly with the changes and policies as regards the virus as soon as possible, without compromising on quality shopping experience for her costumers.
Founder, Aisha Ayensu, believes that a lot of great changes that have come about now would not have happened if the pandemic hadn't happened. We couldn't agree more.
TONGORO (Sarah Diouf) SENEGAL
Created in 2016, Tongoro is a 100% made in Africa label, designed and produced in Dakar, Senegal, source their materials on the continent and work exclusively with local tailors, creating new dynamics for African based manufacturing and foster the economic and social development of artisanal workers in west Africa.
With the international recognition and fame gained from collaboration with top names like Beyonce, Naomi Campbell, Alicia Keys, Burma boy and more, this year, Tongoro featured in the Fast Company 2020 list of worlds most innovative companies. The listing showcasing Businesses making the most profound impact on both industry and culture, showcasing a variety of ways to thrive in today's fast changing world. Best Tactic? Keeping it local with key emphasis on local artisans.
Sarah Diouf says of the listing, that they will keep pushing for the world to see the #MadeinAfrica as one of the most beautiful way to create and value at the same time.
NKWO (Nkwo Onwuka) NIGERIA
NKWO is an artisanal brand at the forefront of sustainable fashion movement in Nigeria. The brands main focus is on textile waste reduction and it does this by creating artisanal limited edition pieces from up-cycled denim made from cotton grown in Nigeria, end-of-line fabrics and cutting table waste. This has led to the invention of the brand's innovative fabric called the DAKALA CLOTH, made by 'strip-weaving' left over pieces of denim, which makes the fabric look like a handloom woven cloth. The brand aims to harness the capabilities of technology as a sustainable form of preserving traditional craft skills.
With their ethos of waste reduction and sustainability at heart, NKWO has really worked hard to show how much the health of the world matter to their brand, even more so during this pandemic, when they have dedicated time to raising funds for the Wodaabe nomads of Niger, who are unable to take their cattle to the market (to stop the spread of the virus) and for whom, basic food, such as the millet they depend on as food staple, have become increasingly expensive and difficult to afford. So far, the justgiving fundraiser page have raised nearly 10 Thousand US Dollars, exceeding the 5 thousand dollar target. Best tactic? The no scrap is a waste attitude core to the brands existence!
BALM LABS (Baboa Menson) GHANA
Balm Labs is a digital fashion house that specialises in digital only media for fashion brands, focused on conceptual designs and visualisations. Services they provide now include, 3D animations (think virtual runway shows for fashion designers), 3D visuals and editorials as well as shoots for product and brand promotions.
Baboa Menson whose expertise is in men and womenswear designs, says she believes that virtual shows will create many more jobs and opportunities within the industry and is excited to see a rise in designers incorporating 3D technology into their design process.
Balm labs best tactic? Jumping fearlessly into virtual and digital creative world and providing designers with new opportunities to keep on trading. Pure genius!
HANIFA (Anifa Mvuemba) CONGO
Staying home as a result of lockdown during this pandemic ramped up e commerce engagement and online sales. This meant that designers scrambled to use digital means to show (and sell) their latest collections as fast as possible.
Hanifa was the first to step up the game by using 3D models, sent down a virtual runway and with the brands impressive social media following testifying to its resounding success, other designers and fashion creatives are now doing shows digitally and virtually, and it is a platform that is now waxing strong, as shown at this year's london fashion week where many designers showcased their collections virtually.
Founder, Anifa Mvuemba started her brand at the age of 21 and even then, kept challenging herself to find new ways to make fashion into statement, using inspiration from her homeland of Congo. Hanifa is the classic example of brands in fashion navigating and strategising the effects of the pandemic and rising higher to become stronger and better, and for that, we give thanks to the strength of the woman.
Best tactic? Consistent and fearless push and willingness to try new ways of doing things!
Lessons Abound…
The above named brands are just the few we really wanted to mention, because we believe their experiences and actions during this pandemic are teachable moments for us all, but that is not to say that there aren't a million and one more fashion creatives out there pioneering change within the industry. To that effect, and In the same breath and spirit of praise, we say thank you and well done to every business owner out there who have managed to keep their brands going and moving forward, even in the toughest and most uncertain times such as we are currently experiencing. We say you are all superheroes. Well done. And may you navigate these rough moments successfully. Cheers to you!